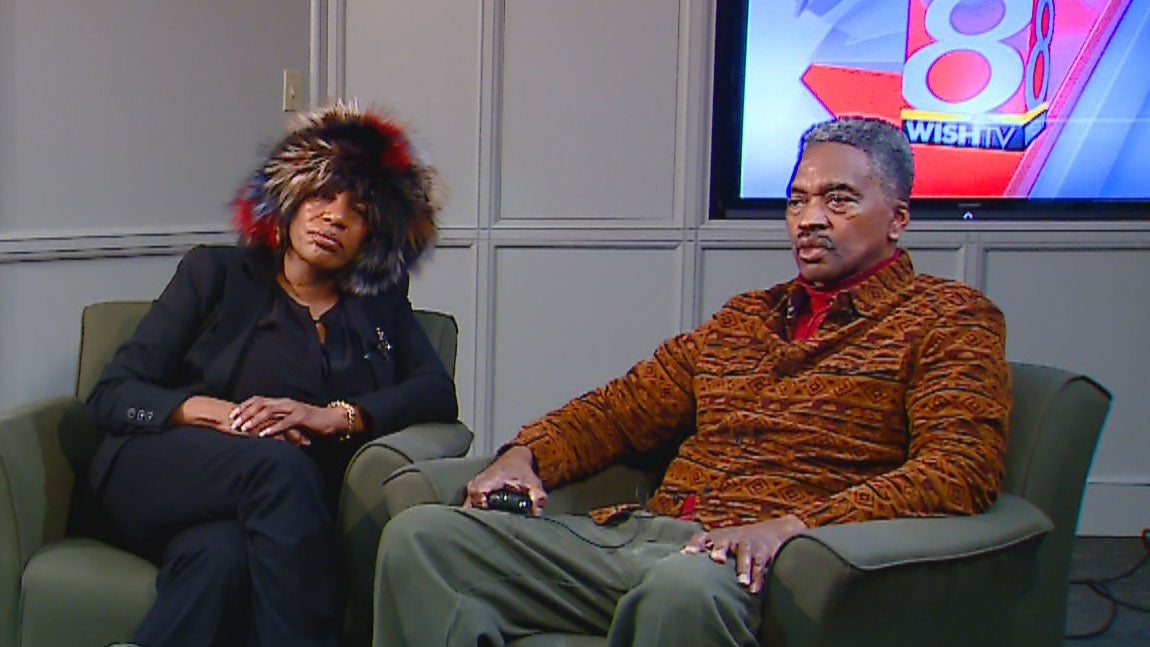 INDIANAPOLIS (WISH) — A parents' plea for justice lives on nearly a year after their son, Herman Whitfield III, died after being stunned and handcuffed by Indianapolis Metropolitan Police Department.
His parents are standing up for their son, an accomplished musician.
Whitfield's mother, Gladys Whitfield, said police lost sight of her son's humanity when they responded to the family home in April. His parents say, even though it's hard to talk about their son in the past tense, they are proud to share some of his humanity.
There's an uncomfortable quiet in the Whitfield home, but the silence of grief is extremely loud.
His father, Herman Whitfield II, said, "He used to serenade me on the piano all the time. He like to play different pieces and songs for me."
Nearly 10 months have inched by since their son died, after police handcuffed him and used a stun gun on him. The sting of their loss hasn't waned.
Glady Whitfield said, "Who knows what the limits would have been. He was preparing himself, and he was still studying. It also taken a music composition course."
It's been a trying journey but one the Whitfields boldly take. But, the love and memories they hold dear give them the fuel to push on. Rallying, fighting for justice, and now proudly sharing who they call "Tres" was. "He was just an amazing young man, and I am going to miss him."
Glady Whitfield says she notice something in her son at 4 years old. His first piano teacher noticed it, too; he had a gift. From there, he evolved into a skilled musician, all before finishing high school. He won local and national Prelude music awards in composition and piano, and won multiple NAACP Act-So awards.
"It feels good that his music is out there. And people seem to appreciate it," said Gladys Whitfield. "They've sent us lots of cards, and just little words of encouragement to say how much he left for the world."
"I always told him he was gifted in the world is out there for him. Just go forward," said Glady Whitfield.
Whitfield III's accomplishments meant nothing, his parents say, to the police who responded to the family home April 25, 2022. Herman Whitfield II says his son had been disoriented. He'd previously had smaller issues, but nothing like this. Fearing a mental crisis, his parents called for an ambulance. Instead, police showed up. His mother asked early on, "They're not going to kill him, are they?'"
Glady Whitfield now criticizes "the haste at which they acted.
"There was no emergency that called for them to act so quickly," she said.
The Whitfields say their son was calmly moving through the home, but, as more officers entered, his anxiety spiked. The parents say they wished police had discussed with them possible actions, adding they didn't realize he'd been hit by a stun gun until he was down.
"The officer that tased him, Stephen Sanchez. He was in the house for 1-1/2, two minutes, and he tased him," Whitfield II said.
"I asked her (a responding police officer) more than once, 'He's not moving,' and she said, 'He's OK. We only tased him a little bit.' I didn't know they had tased him."
They say, while their son lie naked face down and cuffed, there was a loss in humanity. "When asked the other should we turn him over. And what was really heartbreaking he asked him should we turn him over? He said no. I don't want him to get up. To me that was really terrible. Well, he got his wish. Yeah, he didn't get up."
The Whitfields say their son was a gentle soul, and the force he felt at the end is a wound that'll never heal. But what he's left behind for them and others, for now, will serve as a salve. "I'm hoping other people will inquire about his music and want to play it," Gladys Whitfield said.
As the parents wait for the legal process to run its course, they'd like to work on establishing a scholarship in his memory.
Previous coverage