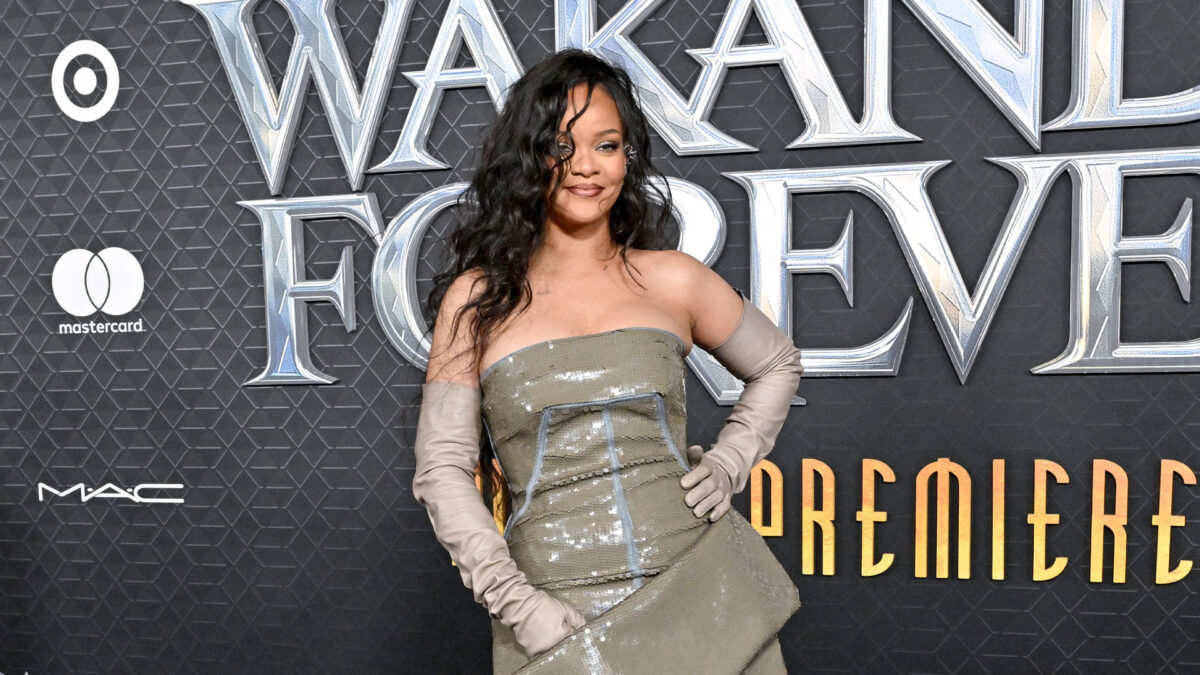 RIHANNA's Super Bowl headline performance marks her much-anticipated popstar comeback after seven years off the stage.
And singing live in front of millions at the most coveted music event in the business means the 34-year-old mom will want to look her best.
Born in Barbados in 1988 as Robyn Rihanna Fenty, Riri, as she later became known, wasn't always a glam world-famous style icon.
2005
She shot to fame in 2005 after being discovered by Jay-Z, when her star appeal was down to her voice and laidback, skinny tomboy looks.
Back then, Rihanna would be seen out wearing crop tops and low-cut jeans while sporting barely-there makeup.
Through those early years, as Rihanna started to mature as a performer, the music awards began to pour in.
Rihanna's style and body transformation also kicked off, although little is known about how she started to achieve her curvy new shape and those finer more finessed facial looks.
"She definitely had a very youthful face with a natural physique, " notes Dr. Daniel Barrett after analyzing photos of the pop star and ahead of her Super Bowl appearance.
"But it doesn't appear she had any cosmetic enhancements until November 2007."
2007
By 2007, Rihanna had already scooped her first Grammy Award for her hit single Umbrella.
As her pop career rocketed, Rhianna went on to cut her hair while experimenting with eye-catching, feminine dresses, and heavier makeup.
She also sported a fuller figure.
"This specific photo in the green dress shows fuller breasts and cleavage, " adds Dr. Barrett, a board-certified plastic surgeon in Beverly Hills.
"This isn't something she's shown before and not something achieved without the help of a silicone implant in most cases."
That year, Rihanna also met and started dating fellow singer Chris Brown.
2009
After the pair broke up amid assault allegations, Rihanna started to take more control of her career and image.
While transforming her music from pop to hip-hop/rock, she also began hitting the red carpet looking toned and changed up her looks.
"Through 2009 and 2010 Rihanna's facial features appear more defined, " says Dr. Barrett.
"But she also debuts a shorter haircut and different makeup looks which can oftentimes completely change the facial appearance."
By the 2010 release of her 10th album Loud, Rihanna had finally emerged as a noticeably fashion-forward pop star.
Her newfound confidence saw her taking greater risks with her hair and makeup.
She said in an interview with Total Kiss: "Yeah, it's loud." 
"It's really liberating," she added, "Because it's something so bold and you have to be fearless to do something like this."
2010
After 2010, Rhianna's natural affinity with the fashion and beauty space began to grow.
While collaborating with designers such as Armani and Puma in 2014, she also earned a fashion award at the CDFA.
The beauty business beckoned with the launch of her eponymous line, Fenty x Beauty.
As Rihanna's entrepreneurial and fashion capabilities grew, she further honed her looks.
A glowy and soft feminine look appeared which aesthetically complemented her beloved Fenty brand.
2015
Collaborations with luxury lines followed such as Louis Vuitton in 2015.
But this time around, the Barbadian pop star stopped releasing music or touring.
Movie world beckoned, with Rihanna's looks changing further and suiting more of a glam Hollywood star.
She appeared in Battleship followed by 017's Valerian and the City of a Thousand Planets, as well as 2018's Ocean's 8.
"Throughout 2010 and towards 2015, Rihanna may have experienced slight weight fluctuations which is all very normal and natural," notes Dr. Barrett.
"She debuted her cleavage once again in 2017 and this appears very natural in shape and size.
"The breasts appear full yet very natural in the way they sit."
2017
Rihanna's last biggest hit was in 2017 when she released Wild Thoughts in collaboration with DJ Khaled and Bryson Tiller.
Despite her love life taking off again, dating Drake on and off through 2016, true love finally arrived for Rihanna by 2019.
Rihanna had met A$AP Rocky several years earlier in 2013, but when they formally started their relationship, they kept things low-key.
2018
By November 2020, People confirmed that Rihanna and A$AP Rocky were officially together.
The pair soon began focusing on creating a family.
2022
Rihanna debuted her baby bump in January 2022, with the announcement they were expecting their first child together.
And just eight months later at the Wakanda movie premiere in California, the singer looked back in shape after giving birth that May.
"Rihanna is glowing as she appears pregnant," Dr. Barrett told The U.S. Sun.
"Her face and body are natural and beautiful and she wears the pregnancy well and it suited her nicely.
"Overall though, I don't believe she's experienced much if any cosmetic procedures and surgeries.
"She's definitely reinvented herself with hairstyles and color as well as a diverse wardrobe.
"In terms of her aesthetic, it appears she's maintained a natural look and she's had very normal expected changes over the years."