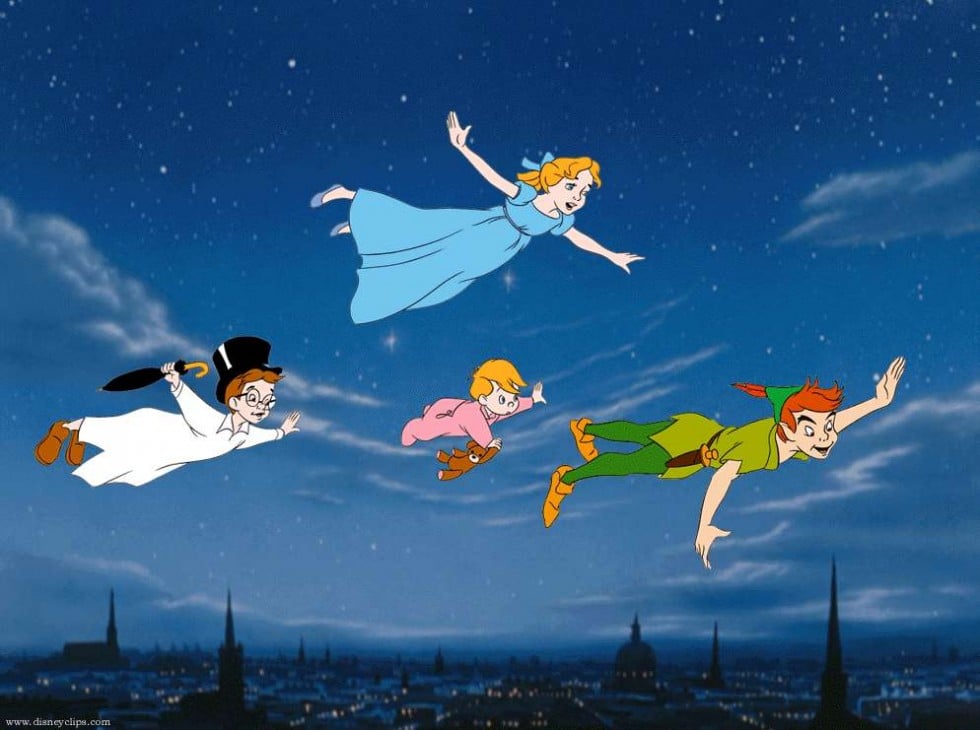 It was only after TXT's recent comeback that made me realize that many K-Pop songs and music videos are Peter Pan-themed or inspired. I mean, it really is a childhood favorite for many as it has a fun magical theme, with lots of different components you can work with, so it is no surprise that many would love to work around the theme. There are countless others that do Peter Pan-themed songs or music videos, but here are some of them!
TXT – Farewell, Neverland
It is a song very much relatable for those in their twenties, struggling, and aren't ready yet to face adult life (same here). It is a very bittersweet song for those not ready to leave their teens, but you know you have to. 
U-KISS – Neverland
Travel back in time to 11 years ago with this one. This song is so underrated; it definitely deserved a win or two during its time. The group even got hurt a lot while filming this music video because it was the most challenging choreography they had done. 
April – Tinker Bell
You cannot tell me this isn't one of the cutest songs to ever exist? If my pockets are big enough, I would love to keep all of these cute tinker bells in my pockets!
ChoColat – Black Tinkerbell
This is 2nd generation K-Pop's rare gem, and it aged like fine wine. Nine years later, it's still such a good song that deserves more recognition. 
EXO – Peter Pan
This is a classic EXO song. Not only is it an enjoyable song that makes you want to fly with them whenever they perform this at their concert, but the lyrics about Peter Pan (EXO) looking for their Wendy, while EXO-Ls are the Tinkerbell, who will stay and love them whatever happens, means so much. 
Boyfriend – Obsession
Sorry I keep taking you all back in time (am I really sorry?). For this one, their music video is Peter Pan-themed, and it fits them so well!
SNSD – Tinkerbell
2008 – Omg, how old was everyone then? But I really could not leave out this magically beautiful song from the queens of K-Pop. 
HA:TFELT – Peter Pan
Okay, so who should I talk to in Disney to have this song as the OST for the new Peter Pan remake? Don't you just love the airy feeling this song gives you? It's just so enchanting. 
GFriend – Neverland
If you ever need flying background music for absolutely anything, this is the song for you. Something about this song and the girls' energy kind of makes you feel like you're on cloud 9. 
Weki Meki – Neverland
These underrated queens truly do have some of the best b-sides in K-Pop, and this song is proof. I absolutely love the song as it is, but if they were to make a remix of it with a slightly faster beat, I am sure they will be sweeping wins left and right. 
ATEEZ – Illusion 
If you know ATEEZ, you know the group is heavily Pirate-lored, and guess who also has Pirates in their story? Yes, Peter Pan! Here's a great write-up explaining how they incorporate the Peter Pan theme. ATEEZ never cease to amaze me with the stories and themes in their songs and music videos. 
Seventeen – Darl+ing
This is the group's first English song as a whole group, and although the lyrics don't seem to hint at any Peter Pan reference, the music video does have a hint of Peter Pan and the Lost Boys reference, despite it not being explicit. 
woo!ah! -Purple 
The title of the song isn't Peter Pan related, but the lyrics contain the line "My Peter Pan, Pan, 데려가 줘 Neverland" (My Peter Pan, Pan, bring me to Neverland.).
Stray Kids – Airplane
Aladin isn't the only one showing a whole new world to his girl, Peter Pan does the same too, and that is what Stray Kids is singing in this song as they sing; "Girl, I will show you Neverland, I'm your Peter Pan"
Leenzy – PETER PAN. She's a lesser-known solo artist, but her voice is so lovely.
If you don't know her, I am doing you a huge favor. You would be thankful to have stumbled upon this amazing artist. She has a very lovely, seductive, sexy, and breathy voice. 
AB6IX – Sugarcoat 
This song is an absolutely sweet song, and Woojin also raps, "I am now Peter Pan, you are my Tinkerbell." But you know what's cuter? They made a cute hand gesture for Tinkerbell, too, for music show stages during this part.