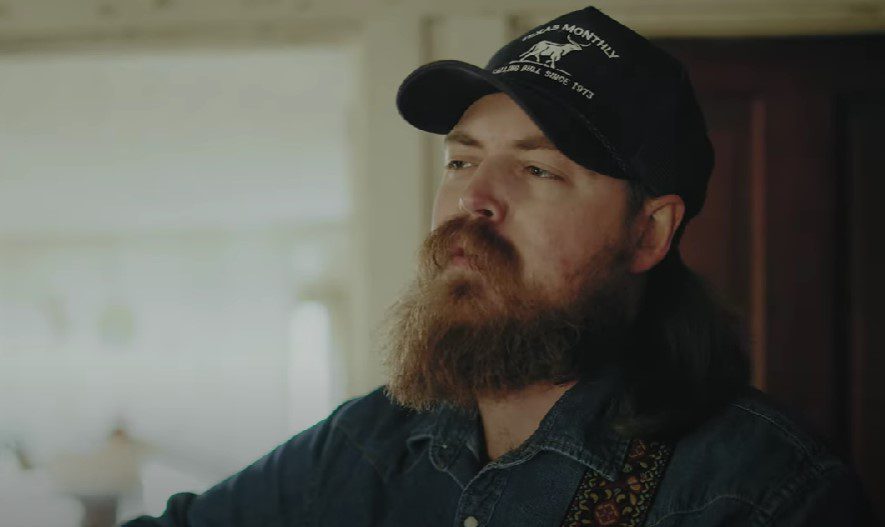 We are only 11 days into 2023 and there may already be a frontrunner for the album of the year.
No, the album hasn't been released quite yet, but up-and-coming Alabama artist Drayton Farley has announced his third album Twenty on High will be released at the beginning of March.
And this one seems to have the makings of something special.
Farley had a massive 2022, releasing his well received Walk Home EP and continuing to amass millions of streams on his previously released music. Through the rapid spreading of his music and an active touring schedule, Farley's following has grown immensely over the past year and he has finally begun to receive more of the recognition he deserves as an artist.
Carrying this momentum over into 2023, Farley is releasing this album at the perfect time. And his fans could not be more excited.
Check out what Farley had to say about the album on Instagram today:
"We recorded Twenty on High over the course of five days last summer at Sound Emporium Studios in Nashville, TN where I was very fortunate to have my friend Sadler Vaden produce the record for me as well as Matt Ross-Spang and Joe Trentacosti as Engineer and Assistant Engineer, with Richard Dodd doing all the Mastering.
It's pretty well known by now that all of my releases to this point have been strictly acoustic solo performances and to be honest, they've mostly been demo style recordings that I made at home. It was an absolute pleasure to have Sadler Vaden, Jimbo Hart, Chad Gamble, Peter Levin, and Kristin Weber offer up their incredible skills to back me in the studio as the band for this record and to have my fellow Alabama native, Katie Crutchfield (Waxahatchee/Plains) sing with me on "The Alabama Moon."
I've also partnered with the fine folks over at Thirty Tigers in releasing this new record under my own label, Hargrove Records. It's been a long time coming and I've long wanted to record a proper studio album. It took a lot of clawing my way around to reach the point of being able to make something like this possible.
It was mostly all of you believing in me and my songs, having a lot of great friends in my corner, a very small but mighty team behind me, and a whole lot of hard work… but it's finally here. I wanted to make this record something I could be proud of forever, I wanted to keep it honest and keep the song at the forefront, to offer the world something true and real.
Offer something that could stand the test of time and offer the world some of the better parts of me as a musician and songwriter.
As always, thank you for listening and supporting independent artists."
Twenty On High is set to drop on March 3rd.
Without further ado, here is the brand new music video for "Norfolk Blues," the first single off of Farley's upcoming album Twenty On High.
I think it's safe to say the album is off to a hot start. But if that's not enough to win you over, just look at some of the credentials Farley points out in his Instagram post.
The album was recorded at Sound Emporium Studios in Nashville, a recording studio that has been utilized by some of the greatest and most successful country artists ever – Keith Whitley, Willie Nelson, Garth Brooks, you name it. Don't expect this to mean Farley is attempting some sort of crossover into Nashville's mainstream country music machine, though.
In fact, this album seems like quite the opposite.
His first studio record with a backing band, Farley has assembled spectacular artists behind him, and has a great featured artist on the record in Waxahatchie's Katie Crutchfield. The highlight of the personnel he has mentioned, though, is Sadler Vaden.
For those of you who are not familiar with Vaden, he has been a longstanding guitarist in one of Alabama's all-time best country music acts, Jason Isbell & the 400 Unit. Furthermore, Vaden was the producer on Morgan Wade's 2021 breakthrough album Reckless that catapulted her to the forefront of the alt-country scene. Hopefully this means we could be on the verge of the same breakthrough for Farley.
If you are not familiar with Farley's music yet, you have just under two months to change that before Twenty on High is released. A clever lyricist with a knack for storytelling and brutal honesty, Drayton Farley boasts one of the most underrated voices in music. And together, the combination between his songwriting and dynamic vocals are a force to be reckoned with.
Check out some of my favorite Drayton Farley tunes below, and as he said in his Instagram post, keep on listening to and supporting the independent artists like Farley.
"Pitchin' fits" – A Hard up Life (2021)
"The Reaper" – Hargrove & Sweet Southern Sadness – The Early Extended Plays (2020)
"No Good Reason" (2021)
Mark your calendars for March 3rd, Twenty On High is not an album you'll want to miss!