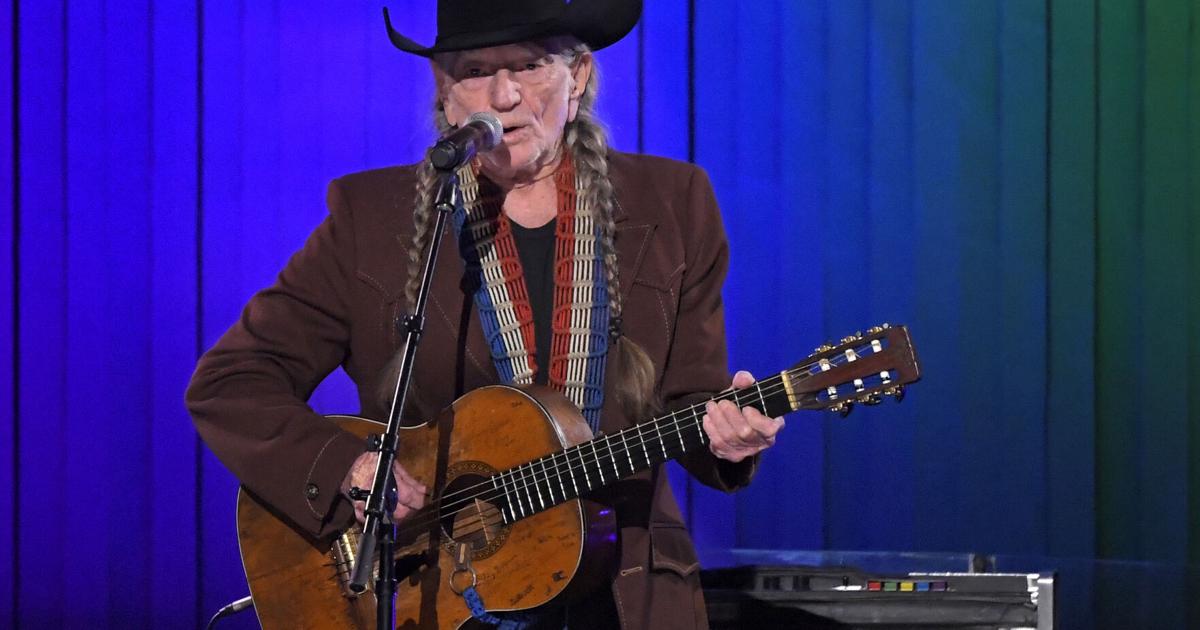 Whitewater Amphitheater had a fantastic season this year, and the venue is hard at work planning for an exciting one in 2023.
They are off to a great start, with their first announcement of a co-headlining show with Willie Nelson and ZZ Top on April 14 and 15.
Both acts will perform full sets and receive equal billing. Tickets go on sale Friday, Dec. 16, at 10 a.m. at WhiteWaterRocks.com.
According to the venue's Facebook announcement, your tickets will not be emailed to you until 72 hours prior to the event.
Though pairing an iconic country artist with a classic rock band might seem strange at first glance, it does make perfect sense.
After all, both Willie Nelson and ZZ Top are true Texas icons. and what better place to join forces than right in the heart of the Lone Star State.
Whenever I think of Texas country or Texas rock and roll, Nelson and ZZ Top are the first two names that come to mind.
I would be willing to bet that most Texas music fans will be super excited seeing these legendary acts on the same stage on the same night.
Who knows, maybe they will even team up on a few songs. Willie actually recorded a version of ZZ Top's song "I Love My Automobile" for a tribute album many years ago.
I bet ZZ Top could do a blistering version of "Whiskey River," too. I once saw them play a rock version of Johnny Cash's hit "Folsom Prison Blues," so anything is possible.
Obviously this show will sell out instantly, so be ready to jump online at 10 a.m. Friday morning.
While we are talking about ZZ Top, they just announced another co-headlining tour this summer featuring Lynyrd Skynyrd.
They are calling it the Sharp Dressed Simple Man Tour, and they will make two stops in Texas. The first will be at Dickies Arena in Fort Worth on July 29 and another on July 30 at the Cynthia Woods Pavilion in the Woodlands. Tickets for this tour can be purchased at Ticketmaster.com.
Aaron Watson to play Gruene Hall shows
Texas country artist Aaron Watson returns to Gruene Hall this weekend for two shows.
His Saturday night show with Kemberly Kelly as the opening act is sold out.
On Sunday night, his special guest will be Hayden Baker, and at press time, there were still tickets available at GrueneHall.com.
I had the chance to speak with Aaron a few weeks ago to discuss the upcoming shows and to talk about his year. Just as he was ready to release his latest album, "Unwanted Man," he had a rare vocal cord flare up that put him on complete vocal rest for months.
He had just survived being off the road during the pandemic, so this setback was tough.
"I owe it all to the Texas music scene," Aaron explained. "It's given me the chance to do what I love for a living. I just love Gruene Hall, we've been playing there for forever now. Over the past 20 years I'm not sure how many shows I've played there, but it's a bunch. I like doing the back-to-back nights, it's so much fun. The band and I get to relax a bit, kind of our own staycation."
Aaron and his wife have three children, and if you follow him on social media, you can tell he is a great dad.
"I love being a dad," Aaron said. "I think that's one of the reasons I've remained an independent artist. It gives me more freedom to do what I want to do. I can make decisions based on my family and what's best for them.
"It has been a fun job to have with my kids. They enjoy getting to go to work with dad. That means the world to me. I tell people that we are a small-town business and our business is country music. When you come out to Gruene Hall and buy a ticket and buy merchandise, you are helping me pay for my band and helping me keep the lights on at home."
When I asked Aaron how he survived the pandemic and then vocal issues, he admitted it was tough times.
"It was definitely a double whammy," he said. "But life is full of double whammys. If you live long enough you are going to face challenges. I am still seeing a throat specialist in Birmingham, Alabama. It's hard to feel sorry for yourself when you walk through the office and see all the cancer patients fighting for their lives.
"You have to put things in perspective. I think sometimes we live our life like we are going to be young and healthy forever, and that's just not the case. One of my vocal cords got inflamed from over working and over singing.
"It is bound to happen when you play as many shows as we do. Every now and then you have to stop and put on new tires."
One positive outcome of having so much down time is the fact that he has three finished albums that he still hasn't released.
Aaron assured me that he has big plans for next year, and as a huge fan, I can hardly wait to see what he has in store for us.
A Very Bibulous Christmas at Devil's Backbone
The Devil's Backbone Tavern is one of the most historic venues in the Texas Hill Country.
What was once a stagecoach stop for the early settlers has become a regular stop for some of the best artists in the music business.
Owned and operated by musicians Robyn and John Ludwick, they continue to book the best that Texas music has to offer.
This Friday, they will have a talented group of artists joining forces for a show called "A Very Bibulous Christmas."
It will be hosted by Mike Harmeier and will feature special guests Matt Hillyer, Django Walker, Jonathan Terrell and Cody Braun. Get your tickets now at DevilsBackBoneTavern.com.
Comal Country Music Show scheduled for Dec. 20
Last month, I dropped the ball and failed to mention the anniversary of the Comal Country Music Show.
Hopefully their die-hard fans went and enjoyed some great country music. Next Tuesday, Dec. 20, they will host their December show at the Columbus Club Hall on Landa Street.
The doors open at 6 p.m. and the music begins at 7:30 p.m., with the low price of just $7 at the door.
As always, all profits are donated to the Meals on Wheels program at the Comal County Senior Center. The guests this month are two amazing singers, Loren Woods and Yesenia McNett.
Austin City Limits announces 2023 season
Austin City Limits, the longest-running show of its kind in history, just announced their 2023 season. The new season will start with an ACL Hall of Fame induction of Sheryl Crow on Jan. 7.
The season will continue with Nathaniel Rateliff and Adia Victoria on Jan. 14, Adrian Quesada on Jan. 21, War on Drugs on Jan. 28, Pavement on Feb. 4, Maren Morris on Feb. 11, and Spoon on Feb. 18. The season will conclude on Feb. 25 with another ACL Hall of Fame induction of Joe Ely. The Austin City Limits TV show is broadcast locally on KLRN, the PBS station in San Antonio.
Random notes from the music scene
Hope Hospice and Village Venue will be hosting a Winterzeit Christmas Show on Friday, Dec. 16, at 7:30 p.m. Live music will be provided by Zack Walther and Matt Briggs. It will be a CD release party for their new Christmas album.
There is a $25 entry fee with 50% of ticket sales going to the Hope Hospice Grief Center. This family-friendly event will be held at the Silos at Freiheit, located at 2032 Central Plaza.
Gruene Hall just announced some new shows that include Dale Watson, Los Texmaniacs, Micky & the Motorcars, Roger Creager and a second show by the reformed Uncle Lucius. Tickets for all the shows go on-sale Friday at 10 a.m. at GrueneHall.com.
Rock band Blue October will play the Tech Port Arena in San Antonio on Saturday, Dec. 17.
Riley's Tavern recently held a toy drive that collected 75 toys and $2,000. Well done guys, this will help a lot of local kids have a better Christmas.
Redbird Listening Room welcomes Bryon White on Sunday at 4 p.m. He's the lead singer of The Damn Quails. Next Wednesday at the Redbird is the sold-out show by William Beckmann.
The rock band Kansas celebrated 50 years with the 3-CD set of hits titled "Another Fork In The Road." According to their press release, they are releasing an American version and a European version. As Christmas gets closer, more venues will be hosting special holiday shows. A quick look at the concert calendar and you will see that the Brauntex Theatre, Devil's Backbone Tavern, Gruene Hall, Luckenbach Dance Hall, Our Lady Bar & Grill, Rudy's BBQ, and Villa at Gruene all have special shows this week.