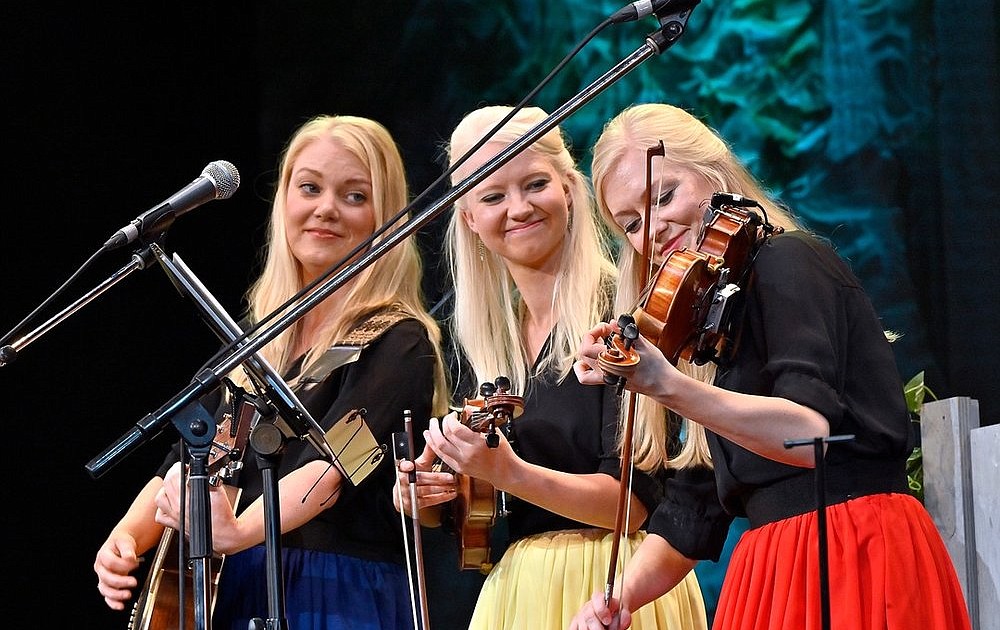 MOSES LAKE — A Celtic take on Christmas music comes to Moses Lake when the Gothard Sisters perform in concert at 7 p.m. Dec. 13 at the Wallenstien Theater on the Big Bend Community College campus. The concert is part of the Central Basin Community Concert Association series, and is sponsored with the help of Moses Lake Steel, according to information from the CBCCA.
The sisters are familiar to Moses Lake audiences; they have performed in town on multiple occasions, including earlier Christmas concerts. Sisters Greta, Solana and Willow are Puget Sound-area natives who've been performing together for more than a decade, starting at a local farmers market.
The sisters focus on contemporary Celtic music, much of it original, but their sound includes classical, folk and new age influences. Their vocals are accompanied by acoustic guitar, violin, mandolin, a whistle and traditional drums from Ireland and West Africa.
Tickets are $30 for adults, $10 for students, $35 for a single-parent family and $65 for families. They can be purchased in advance at the CBCCA website, www.communityconcertsml.com, or at the door.
The Gothard Sisters are the third concert of the 2021-22 season. The duo Hi Tide will appear April 23, and the Sapphire Trio will perform May 5.
The CBCCA was a subscription series for many years, where only season tickets were available. Now tickets are available for individual concerts as well.
The Central Basin Community Concert Association was formed in 1954 to bring live music to Moses Lake and the Columbia Basin. Since its founding the association has sponsored everything from opera and art songs to folk and country music, to classical music to soul to gospel, among others.
Season tickets also come with reciprocal agreements for concerts sponsored by other community groups that use the same booking company, Live on Stage. Members of CBCCA can attend concerts free of charge in Wenatchee, Richland, Shelton, Longview, Bremerton, Centralia and Everett.
Cheryl Schweizer may be reached at cschweizer@columbiabasinherald.com.