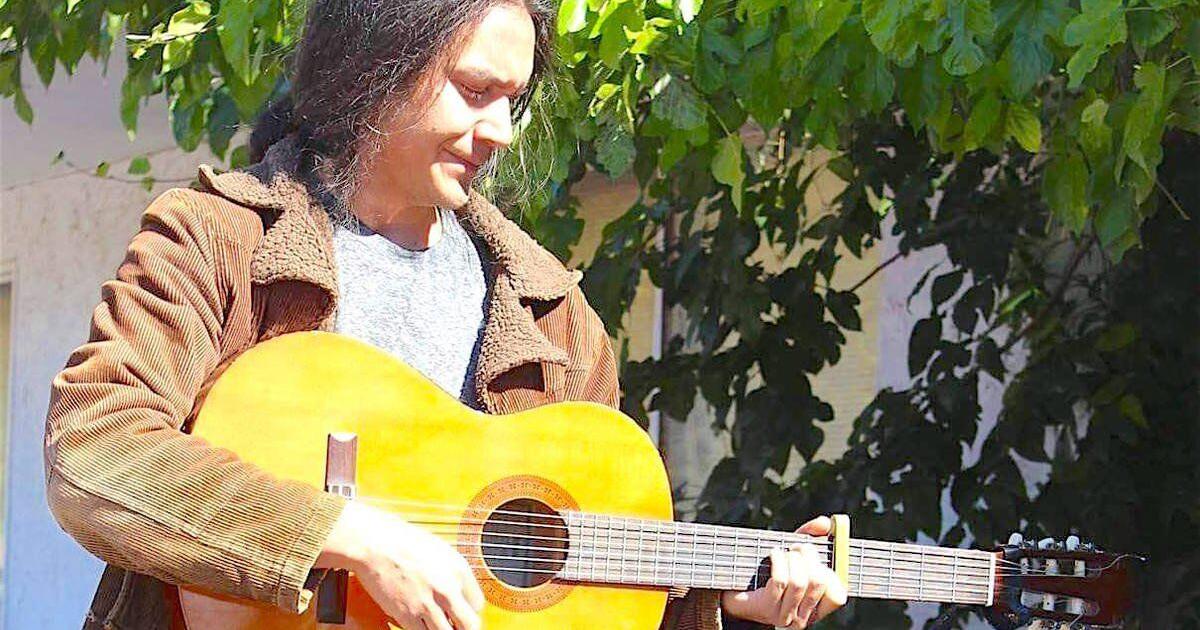 Christopher Espinosa considers himself to be more of an independent music producer than a musician.
"Reason being is I produce albums of my own compositions, and I play whatever needs to be played – whatever sounds I hear in my head," said Espinosa.
He doesn't always play regular gigs, as he prefers to seek out and collaborate with other musicians to record. When he does do regular shows, Espinosa likes to play a mixture of his own work and cover songs. While Espinosa enjoys performing old-school rock 'n' roll, he also plays soul, folk, and Americana music to cover all his bases at gigs.
Espinosa is guitar player for the band Ragdoll Willies and Suncast, a band he and his stepbrother formed in high school around 2004.
He said he continues to perform sometimes, as he has grown accustomed to the feeling of making others happy, and he likes to create a certain atmosphere for audience members and add to their experience.
"I like to be able to make a sonic space, whether it be at a venue or a bar or restaurant or whatever," said Espinosa. "I like to have that where everybody is vibing and everybody is feeling good, and like, 'Oh, I love this song,' or 'Oh, wow. That's a really emotional projection of his voice,' or 'That's a really wild guitar part. I've never heard that before.'"
He said another reason he likes to perform is just to be able to play an instrument.
"I always tell people, 'Imagine if you could jump like 20 feet. Wouldn't you go do it every once in a while, just to show people you can do it?'" said Espinosa.
Espinosa has produced three of his own albums so far, and several for other musicians. He doesn't just hear music, but he hears everything else others might miss, such as the small clicks of a drumstick.
The independent music producer got his start with a harmonica when he was about 3 or 4 years old. Espinosa said his grandma had his great-grandma's harmonica in a junk drawer, when he stumbled upon it and started to learn how to play it. He would later press for a guitar, until he was finally able to get one from his family.
Going to church inspired Espinosa to want to learn how to play musical instruments because of the enjoyment he received from watching others perform.
"I went to church for the music more than anything," said Espinosa.
Espinosa not only plays the guitar and harmonica but the piano, bass, drums, and ukelele, among others. When performing with others, he likes to be as useful as possible, whether that is working behind a soundboard or playing an instrument that suits the context.
"I'm not going to show up with my banjo to a place with a bunch of world-class banjo players. I'll bring a guitar, or if there are 15 guitar players, I'll bring a harmonica," said Espinosa.
Check it out
Espinosa's most recent gig was at Kroner and Baer Nov. 25; he does not have any current shows set to take place. He will be releasing a remastered version of his second album, "Some Aim Backward: Kathmandu Sessions," in December at a to-be-determined date on Spotify.