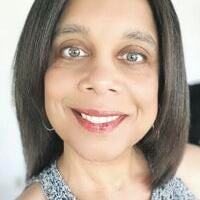 Yep, I am a country music lover.
It was Johnny Cash who said, "Of emotions, of love, of breakup, of love and hate and death and dying, mama, apple pie, and the whole thing. It covers a lot of territory, country music does."
Country is my favorite genre of music. Largely to blame are Morgan Wallen, Hardy, and Ernest. I have long referred to these country hitmakers as the great trifecta of modern country music. These three friends have been blowing up the scene for a while now. I was fortunate to see them all perform live and feel comfortable writing this piece based on those experiences. I am here to proclaim with good authority that this trio is fun to watch. These guys are multifaceted and versatile. With a little something for everyone, let's break down how these good ol' southern boys have turned many, including myself, on to today's country music.
Morgan Wallen
Morgan Wallen is the epitome of the Southern pretty boy. His true talent, however, is his ability to not only sing a great song, but to get his audience to really "feel" his joy of performing. Wallen has said that after seeing Eric Church perform, it left such a profound impact on him because, as he puts it, "you could feel what Eric Church was singing." It's apparent that Wallen also sets out to do just that when he performs. Having seen both Wallen and Church perform live, I concur. Wallen's music also blends a variety of genres. From "Broadway Girls" featuring rapper, Lil Durk, to his collaboration with Ernest on "Flower Shops" (nod to traditional country music with steel guitar embedded throughout), his range and musicality is what makes him so appealing to country music lovers and those like me, who are still fairly new to the country music scene.
Ernest
I have found that many Ernest Smith (he goes by only his first name, professionally) fans don't know that his first released song was a rap single, "Dopeman." It is a catchy joint with a smooth beat that showcases that he definitely has an affinity for rap, yet personifies versatility when you discover he has written songs for the likes of FGL, Kane Brown, his buddy Morgan Wallen, and others. Ernest has a number of hit songs under his belt including "More than my Hometown," a single on Wallen's "Double Album." He also did a beautiful remake of "Islands in the Stream" by Kenny Rogers and Dolly Parton with new and rising female artist Hailey Whitters. Not only is the song awesome, but the cheesy, '70s throwback video is a nostalgic delight. If those things didn't make him appealing enough, add to his talents a cool podcast titled "Just being Ernest." He interviews friends and other celebrities in this entertaining series that only adds to his versatility as an entertainer.
Hardy
To round off this musical trifecta, you cannot forget Michael Hardy, who goes by only his last name. The energy and vibe he brings to his live performances is unparalleled. To put it bluntly, his shows kick butt. A high energy load of fun is what you'll get at a Hardy show. I would best describe his style as modern country rock. One of my favorite songs is "He went to Jared." It's a fun sing-along jam about a hardworking blue collar dude who lost his girl to a prestigious fella who went to the Harvard of the south — Ole Miss. It was the first Hardy song I ever heard and I immediately liked it. Seeing him perform live had me hooked for good. He is truly on that stage to party and have a good time. If you want to hear an emotional country song that tells a raw story of domestic abuse and outlaw justice, check out his latest duet with Lainey Wilson, "Wait in the Truck."
Regular dudes
Honestly, the appeal of these three is that they seem like regular folks — unpretentious bros who enjoy entertaining and having fun — they are the guys you just wanna sit down and have a beer with — or in my case — go fishing with. Having met Wallen as a VIP guest at a concert this past summer, I can tell you he is the real deal — humble and down to earth. Ernest is, too. In fact he's known for driving around Nashville in his 1966 Cadillac, and I've met him briefly at a concert last summer. I haven't met Hardy, but hope to someday. We'll see him next February in New York City. A girl can dream…