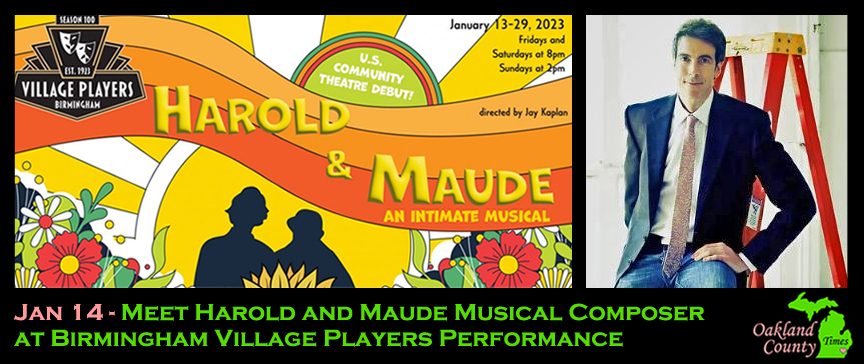 Jan 14 – Meet Harold and Maude Musical Composer at Birmingham Village Players Performance
Birmingham, MI – Meet the Composer! Joseph Thalken is the composer of the musical Harold and Maude which will be performed Jan. 13 – 29, 2023, at Birmingham Village Players.
We are thrilled to host a free talk back session with him immediately following the Saturday, Jan. 14, 2023, performance.
This is a rare opportunity to have a discussion directly with the composer of this wonderful production. Don't miss it!
Get tickets to the show and the free talk back at BVP100.com.
For more things to do, visit the Oakland County Times Event Page! 
To submit event info email editor@oc115.com .

Thank you to Jim Shaffer & Associates Realtors for sponsoring this section!