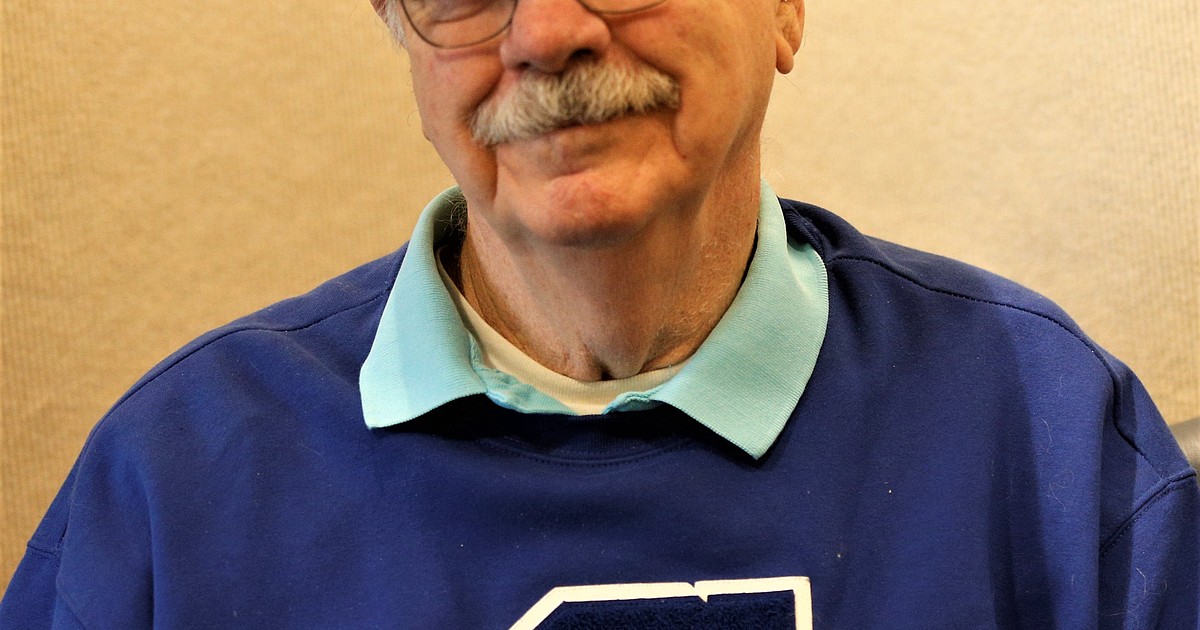 Gary Edwards, for the first time later this month, will venture into New York City.
The Post Falls man has good reason.
He wrote the music for a musical comedy, "Stealing Mona Lisa," which opens Dec. 22 at the Theater for the New City.
The 81-year-old Edwards plans to be there for opening night and the next night, as well.
It's one part of an epic trip.
On Dec. 20, Edwards plans to attend the premiere of a Christmas cantata he composed in 1992 with Sandra Lewis-Pringle called "Night of A Miracle" at Chun University in Charlton, N.C.
It is, Edwards said, a big deal.
"It's farther than I've ever gone before," he said with a smile.
Which is pretty far.
Edwards has written eight musicals, three screenplays and 17 books and 14 music CDs including country, classical, rock, pop, jazz, gospel and two Spanish-inspired CDs. More than 50 of his video productions have been broadcast on CMTV Channel 14 in Comcast Cable in Spokane.
A colleague, Orland Sanchez, nicknamed him "Mr. Music Man."
"It's been a wonderful life including my quest to be a rock star and maybe some day I will achieve that goal," he said.
While his main mark is in music, he has left his imprint in other areas, including arts and civil rights.
He was nominated three times for the Coeur d'Alene Mayor's Awards in The Arts and once for the Governor's Award in the Arts.
He was arrested in 1998 for refusing to surrender the stick for the picket sign he was carrying to protest an Aryan Nations parade in Coeur d'Alene. He later won the case in the 9th Circuit Court of Appeals.
"I got a new boat out of the deal," Edwards said, laughing. "I gave it to a Gospel Mission when I got done with it."
Stealing Mona Lisa is directed by Jack Ligenza. Edwards describes it as "a fantasy twist" to a version of a true story about the theft in the Louvre in the 1950s.
"I've seen videos of the rehearsals and it's looking good," Edwards said. "The choreography, the dancing, everything is coming together.
He hopes it could be the start of something big.
"Well, if it's a big hit, yeah, I wouldn't mind having a show on Broadway. That would be fun," he said.
Edwards has been performing and writing music most of his life. Growing up, he recalled that his family was homeless for a time and lived in his uncle's garage in Los Angeles.
It was then he found music. Or it found him.
"I'd sit and watch my dad writing music with a friend that knew how to write sheet music, and that was one of the strongest memories of my childhood was watching them create music together," he said.
His father, Donald, sang an original song, with a relative on piano, on "The Gong Show" in the 1970s. He was gonged, which meant he was done.
"He was so discouraged, and he gave up," Gary Edwards said. "I never gave up."
Edwards, born in Spokane and raised in Coeur d'Alene, graduated from Coeur d'Alene High School in 1959. He attended two years at the University of Idaho and graduated from the Indiana University School of Music in 1964 with a minor in Spanish.
He taught public school music and played fifth bass in the Louisville Symphony for two years. He got involved in civil rights and joined the Peace Corps in 1965, where he served in Santiago, Chile.
He worked for years as a composer, videographer, editor and Spanish translator. He started a social services agency, retired around 2002 and served with nonprofits, including Fresh Start and Big Brothers/Big Sisters.
Through it all, Edwards was composing and playing music. He performed with rock bands to ensembles and symphonies. He was in the Desert Rose Band up until a few years ago, when it stopped performing due to COVID-19.
While having his music in "Stealing Mona Lisa" is a career highlight, Edwards is confident the best is yet to come.
"I've got my life's work wrapped up in this last piece that I still haven't gotten performed yet," he said.
Edwards pulls out a book of story and music. It is his recently composed opera, "Qualchan & Whistalks."
He says it's his attempt to educate the nation of the true story of the conquest of the natives that Edwards didn't learn about in school.
Here's how he described it:
"Qualchan is in love with Whistalks but their romance is constantly interrupted by calls to battle the incursions of Euro-Americans and the U.S. Army, which is threatening the Yakamas' 10,000-year history in North America, where they will lose their culture, their language, their art, their traditions and ultimately their lives."
"This will be my last line of work summed up into one epic piece of music and story," Edwards said.
At 81, Edwards lives in Post Falls with his wife of 46 years. A diet devoid of sugar and an exercise routine that includes a lot of walking keeps his mind sharp and body strong.
It enabled him to recover from a vehicle accident a year ago that left him in the hospital six weeks.
"My left leg is still bad. It doesn't hurt, but it's numb all day long," said Edwards, who uses a cane. "I don't walk so good anymore. That slowed me down a little bit."
But not stopped.
Whatever he's doing, music will be there.
"It's like breathing. You can't stop doing it," he said. "It just comes naturally. It's in the blood. I can't not write."