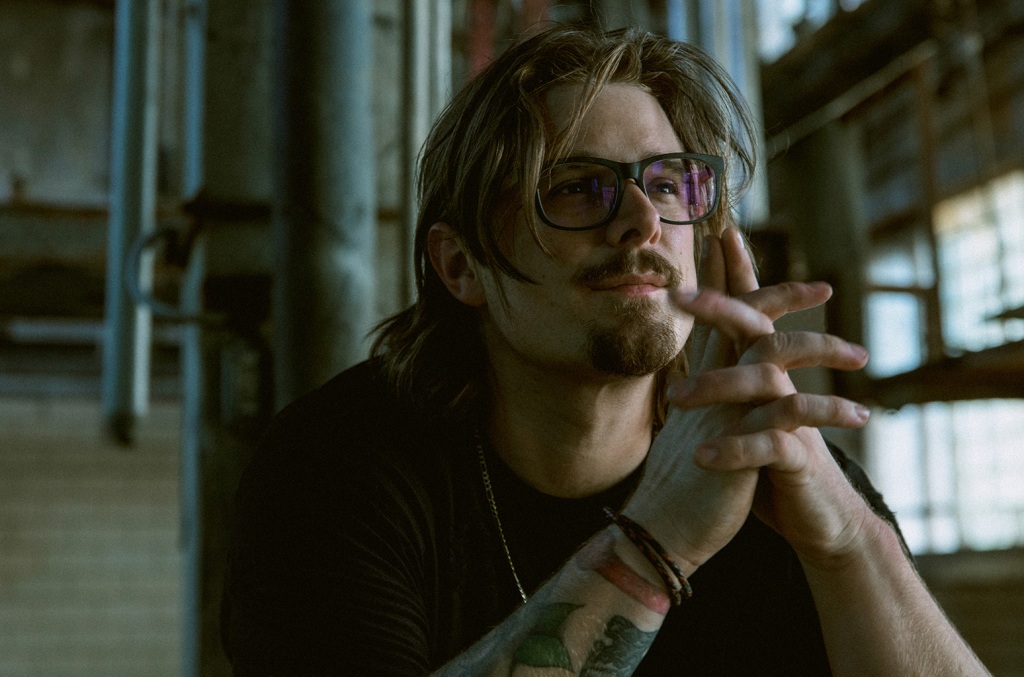 First Country is a compilation of the best new country songs, videos & albums that dropped this week.
HARDY, The Mockingbird & The Crow
HARDY, the reigning ACM songwriter of the year, has earned a reputation as one of Nashville's top songsmiths, writing hits for everyone from Florida Georgia Line to Morgan Wallen, and leading the radio charts on songs like "One Beer." His latest album, a half country/half rock project, out via Big Loud/Big Loud Rock, is a norm-busting, unbridled 17-track set that finds HARDY in full, centered possession of his musical range. His considerable country songcraft on tracks like "Happy" and "Wait in the Truck" crashes into the unrestrained grunge of "Sold Out" and "I Ain't in the Country No More." There's no mistaking the artistic defiance in "Radio Song," featuring Jeremy McKinnon, which punches back at industry restrictions ("Do this, do that/ That shirt, this hat/ Don't forget to smile/Kiss the ring once in a while…Well f**k that and f**k you"). He wraps the album with the anthemic "The Redneck Song," a country melody espousing trucks covered in mud, dip spit on a collar and Earnhardt shirts from Walmart, intertwined with a surging, arena-ready chorus.
Dolly Parton, "Don't Make Me Have to Come Down There"
A danceable melody pairs with Parton's effervescent-yet-motherly vocals on the Rock and Roll Hall of Famer's latest. The song details a dream Parton had, of seeing a higher power looking down on the world in despair, and seeking greater reconciliation, love and peace ("Why can't you learn to listen and learn to love and share?"), even as the world rages with wars, pandemics, politics and hate. The song ends with a quirky chorus that builds Parton's airy, angelic voice into its own circle of harmonies.
Jordan Davis, "No Time Soon"
Davis' "Buy Dirt" (featuring Luke Bryan) won song of the year at the 2022 CMA Awards, and Davis sits atop Billboard's Country Airplay chart this week with "What My World Spins Around." He turns up the heat on his latest, a sensuous song shot through with romantic fervor, as Davis' voice builds with anticipation on lines like "My heart's like a matchbook and your kiss is a fuse." Davis's upcoming album, Bluebird Days, will be released Feb. 17.
Mandi Sagal, "One Less Broken Heart"
"If you would've faced your demons in the dark/ This world would have one less broken heart," Sagal states here, her tenderly bruised vocal soaring over acoustic guitar as she details the pills, smoke and whiskey her ex turned to instead of doing the hard work of healing. Instead, she's the one spilling to strangers seated across from her and working through the relationship's emotionally tattered aftermath, as she deadpans, "Guess I'm doing all the work you wouldn't do."
Chapel Hart, "Glory Days"
On the familial trio's latest, "Glory Days" — written by the group's sisters Danica and Devynn Hart and cousin Trea Swindle (along with songwriter Jim Beavers) — they return to the positivity and sass found on some of their earlier releases, along with their signature earthy, smooth harmonies. The new track chronicles the countless miles, concerts, rejections and breakthroughs they've faced on their journey to this point and showcases the spirited determination and gratitude for music that has taken them to stages including America's Got Talent and the Grand Ole Opry.
Meghan Patrick, "She's No Good for Me"
This swirling, peppy track bubbles with youthful energy, but draws listeners into Patrick's space of self-examination and emotional evolution. Here, she looks back on the girl she used to be, grateful that her reality is no longer one of repeated heartbreaks and endless nights fueled by "Smoking Marlboro Lights, running up my tab again," only to end up "passed out, makeup on, stained my pillow case." Another strong outing from this Canada native, who has taken home multiple Canadian Country Music Association awards.
Caitlyn Smith, "Lately"
This lush piano ballad showcases Smith's beguiling, peerless vocals, as she conveys the myriad ways she attempts to distract herself from thoughts of her absent lover. The song's cozy, unhurried production only elevates the feelings of longing and loneliness the lyrics encapsulate. Smith is well-known as a top-shelf song crafter and engaging performer, and this song is yet another testament to her ineluctable talents. Smith's High & Low album is due April 14.
Willie Nelson, "Busted"
On his upcoming album, I Don't Know a Thing About Love, the legendary singer-songwriter honors another gifted writer, Harlan Howard, with performances of 10 Howard compositions — including this tale of a poor farmer fretting over various financial hardships, while still retaining hope. Written by Howard in 1962, the song has previously been recorded by Johnny Cash with the Carter Family, Ray Charles and John Conlee. Nelson himself has history with this song, having previously performed a live rendition of it with Charles, which was included on the 2005 duets project Genius & Friends. Here, on this solo rendition, his voice is spright and weathered at all the right moments, and right at home among this sparse, honky-tonk amalgam of guitars, harmonica and bluesy rhythms.