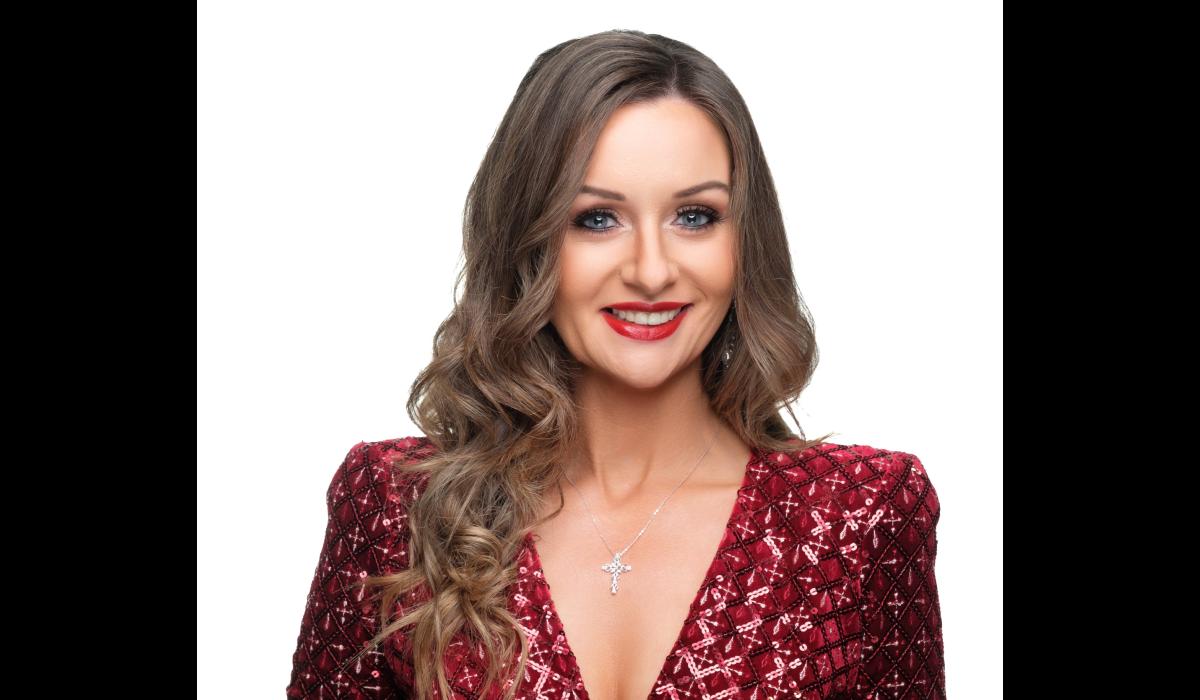 "I have a scissors and a microphone," is how Molly O'Connell, county Tipperary's hope for season 19 of TG4's Country music series, Glór Tíre, describes herself.
A hairdresser by profession, she is also an emerging name in the Country & Irish scene, having released three singles to date.
Now, she is hoping to secure a place in the semi-finals of TG4's hit series, Glór Tire, when she returns to perform on the February 7 edition of the show.
Despite being eliminated during her initial appearance, she is back with a chance to enter the semi-finals of the show.
Molly will appear on the first semi-final, to be broadcast on TG4 on Tuesday, February 7 at 9.30pm.
She, along with singers Billy Mac (Fermanagh), Jamie Donnelly (Tyrone), and Florence Given (Tyrone), will be singing to secure the public vote which could allow one of them to go through to the second semi-final on February 14.
Music and performance run deep in the O'Connell blood, and singing is something Molly has been doing for a long time.
"I've been singing since I was six in Scór [the GAA's cultural competition] and Fleadhs," she says, "and I was blessed to win an All-Ireland in the Scór at a young age."
From Kilcommon, near Thurles, Molly grew up in a family that loved Irish folk and Trad as much as Country music, and both these elements have deeply influenced her own singing style.
"I would have learned sean nós and Country songs, so my voice is a mix of sean nós and Country," she explains. "It came from both sides. My dad was in a Country band, The Mellowtones, similar to Big Tom, that kind of genre. They are all trad on my Mum's side. My Mum taught me my first song, 'The Old Rustic Bridge By The Mill'. There were five of us in the family and we were put up onto the fireplace as a stage and taught to sing."
While some of the contestants can boast years of experience on the Country & Irish gig circuit, Molly is a relatively new arrival. However, she has been very much making her presence felt.
"I have three singles out since May 2022, all originals written by Stephen Hamilton," she says. "I've been very lucky to have got on the Cut Loose Country Festival in July 2022, with Nathan Carter, Michael English, and Jimmy Buckley.
"Now, to be asked to be on Glór Tíre, after such a short space of time with my singles being out, I'm delighted. The musicians here are the top Country musicians. To actually get to play in a live band is phenomenal as I would play with backing tracks." 
It is certainly an endorsement of Molly's potential that none other than Louise Morrissey, a legend of Country & Irish music, has chosen to be her mentor for this series of Glór Tíre.
"She is a huge influence," declares Molly, who adds it is "absolutely amazing" that she will also be duetting with Louise Morrissey as part of the show. 
"I rang my Mum and said, 'Can you believe it? Pinch me! I'm going to be on stage with my inspiration, Louise Morrissey!'" says Molly. "Back in the day, when we had cassettes, I used to press record when she'd come on the radio and sit down with my notepad and write down the lyrics to her songs live 'Sliabhnaman' or 'Tipperary On My Mind'. Being from Tipperary, she has been the county's Country Sweetheart. I can't believe it."
For Glór Tíre contestants, being on the show is a massive opportunity to gain wider exposure, and the chief way to introduce yourself to the nation's Country & Irish audience. "It is very helpful to have this show, to give unknown singers a platform, and be shown to the thousands of people who watch this programme," says Molly. "I would just love to establish myself on the Country scene and prove I deserve a space on that scene, and if I look down and see somebody smiling that is ticking the box. I'm just following through my dreams."
See www.tg4.ie and follow @glortire on social media for all of the latest news and updates. To listen to Molly's music go to Spotify and iTunes.