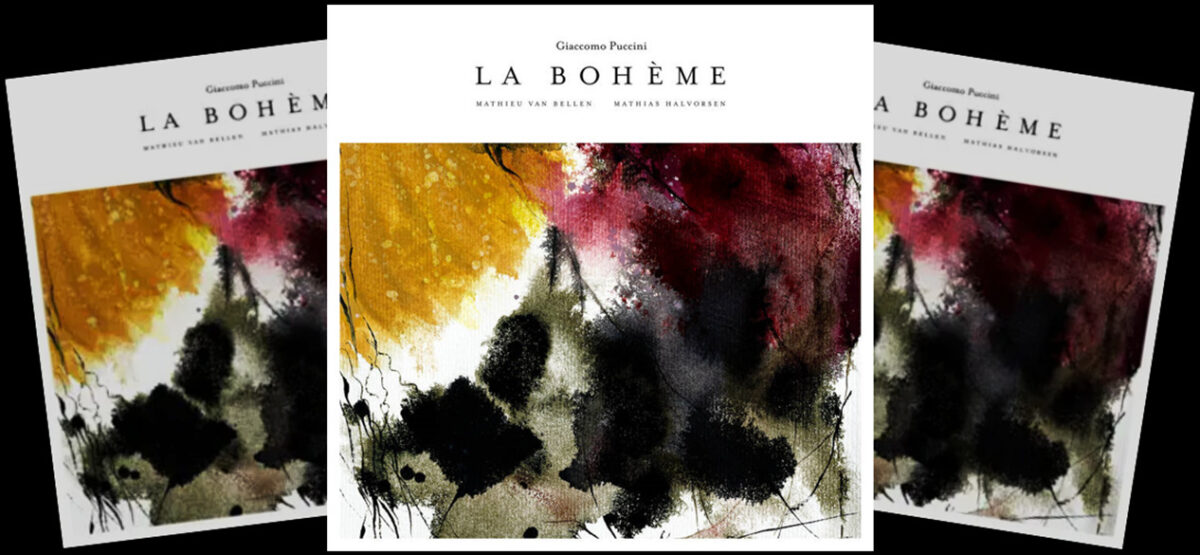 Released on Orchid Classic's Backlash Music, this is the first entirely instrumental arrangement of Puccini's famous opera for violin and piano
A subsidiary of the Orchid Classics label, the Berlin-based Backlash Music produced the entire La Bohème opera transcribed for violin and piano — with violinist Mathieu van Bellen of the Busch Trio and pianist Mathias Halvorsen.
Bellen and Halvorsen arranged Giaccomo Puccini's full La Bohème score themselves, uniting the parts of the soloists, the choir, plus the orchestra, into a highly virtuosic work for two instruments. 
Recorded live, the duo drew on styles and techniques from Puccini's contemporaries violinist Fritz Kreisler and pianist Leopold Godowsky, while showcasing a wide range of colors and textures. The arrangement aimed to reflect Puccini's orchestration and create imagery to bring the opera's characters to life.
Additionally, since April 2019, the duo have been touring new productions of Puccini's La Bohème and Tosca, featuring subtitles alongside their performance.
"The project was initiated as part of the program BeBeethoven, investigating new ways of interpreting classical core repertoire," Backlash Music posted . "Inspired by the theater company Forced Entertainment and their legendary stagings of Shakespeare, van Bellen and Halvorsen set out to find a new way to approach opera."
"We are performing Puccini's La Bohème in its full unbridled glory," Halvorsen said. "We have finally managed to boil the parts of the choir, the orchestra, and the soloists down to a piece for violin and piano. The aim is to do this without losing any of the drama."
To purchase and listen to the album, click here.
Bellen has been a finalist in the Yehudi Menuhin Competition, Wieniawski Competition, and prizewinner of the Princess Christina and the Oskar Back Competitions. She also won the Grachtenfestival prize in 2015. Performing concerts worldwide and as part of the award-winning Busch Trio, Bellen has been the artistic director of the Netherlands' Het Reizend MuziekGezelschap since 2018.
A member of the German fellowship program BeBeethoven between 2018 and 2020, Halvorsen's mentors included Jiri Hlinka and Gerald Fauth. Playing internationally in many prestigious venues, Halvorsen is also co-founder of the Podium festival in Haugesund, Norway.