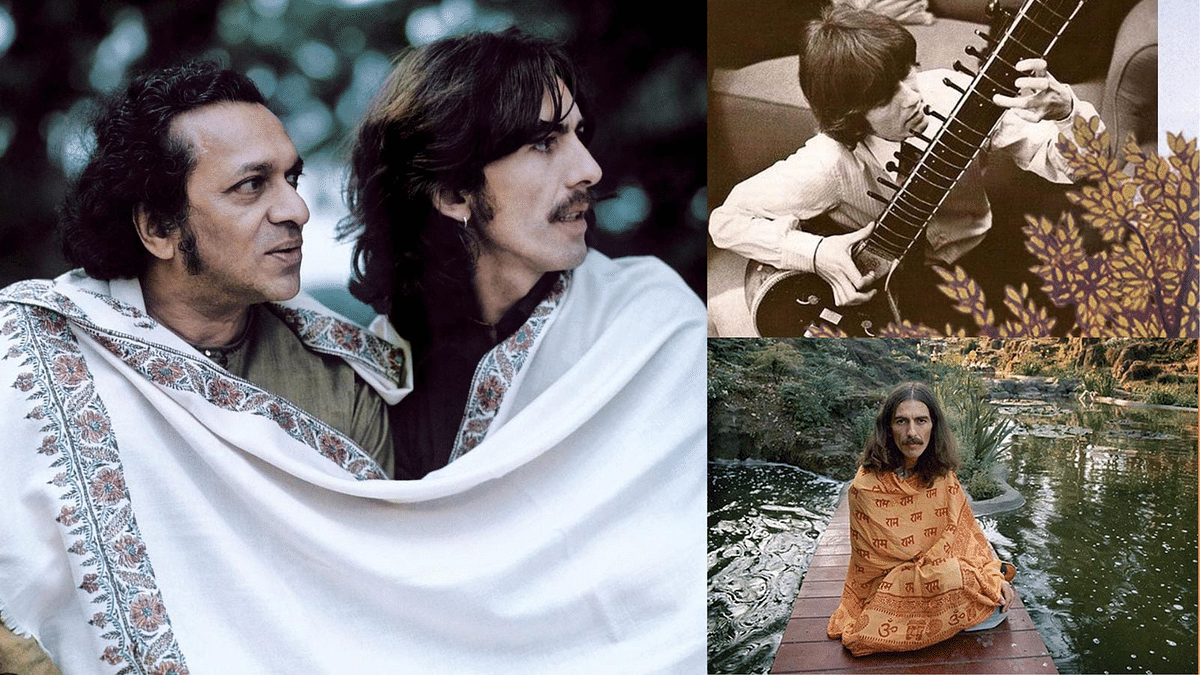 It was 1966 when four young lads from Liverpool found themselves in a small music shop in a bustling bylane of Old Delhi's Daryaganj. As the owners were talking to these four young charismatic foreigners, a crowd had gathered to get a glimpse of them from outside, recalls Jaspal Singh Sachdeva, the current proprietor of the shop.
"They had a mop-top haircut, perhaps a tad too much for the localities to understand, and an undying inquisition for the Indian classical music," said Sachdeva, whose father and uncle managed the shop at the time.
The local music shop's chance encounter with the Beatlemania is not found in any photographs but is survived through tales told by Sachdeva, who was a schoolboy at that time.
This might be another inconsequential story of famous artists exploring a local market for leisure, but at the heart of it lies George Harrison's tryst with Indian classical music, his quest for spiritual upliftment, and an unlikely friendship he forged with Indian maestro Pandit Ravi Shankar.