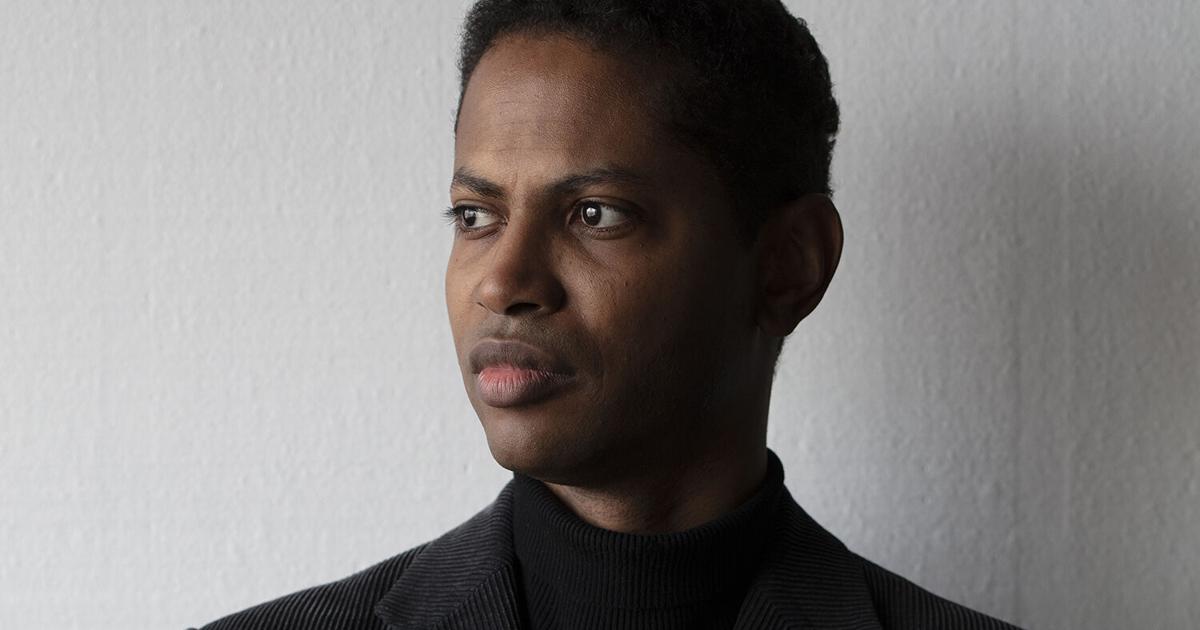 When 44-year-old Haitian-Canadian composer David Bontemps was told in the summer of 2020 that the Orchestre classique de Montréal (OCM), then led by the late Boris Brott, wanted to produce his first chamber opera, La Flambeau, he was more than thankful.  That the work will premiere next Tuesday, Feb. 7 at Salle Pierre Mercure during Black History Month is an added bonus.
"I feel very privileged and humbled to just have my opera produced, because there are so many composers that have written major works that never had the chance to be presented to the public," said Bontemps. "The opportunity to have it first presented in the city where I live is a big honour."
Born in Port-au-Prince, Bontemps moved to Montreal in 2002, where he was quickly recognized by his peers. He has since written and recorded several albums and has received working grants from the Conseil des Arts et des Lettres du Québec and the Canada Council for the Arts
His opera is based on the 2014 award-winning play of the same name by his friend, Faubert Bolivar. The two former Port-au-Prince schoolmates have known each other for years and continued to follow each other's careers as they took different paths, Bolivar as a teacher, writer, poet and dramaturge and Bontemps as a pianist and composer. 
"He sent me his book in 2014 and when I read it I knew I had to write an opera based on it, but I never had the time or the opportunity. It was only in 2020, during the first pandemic lockdown, that I found the time and I wrote it in five weeks," Bontemps explained during our recent interview.
Steeped in Haitian lore and West African mythology, La Flambeau is a critique of misogyny, corruption and the abuse of power. It tells the story of a dysfunctional couple, Monsieur (a narcissistic, ambitious and idealistic intellectual), Madame (who talks to her dead parents), and their working-class housekeeper, Mademoiselle. Violating his own principles, Monsieur rapes Mademoiselle. After a surreal trial, the corrupt elitist, who cloaks himself in virtue to subjugate the disadvantaged, confesses, and is subjected to a form of mob justice and turned into a zombie in service to his community.
Bontemps says he loves the story because it touches many aspects of pluralism, including language (Haiti's divide between French and Creole speakers), class, education, as well as justice and belief systems — Western Christianity vs. the demonized West African-inspired Voodoo that some still manage to maintain and preserve. "But mainly, it's about respecting everyone and observing that a society that is without respect and love is just a crazy, crazy place — a real dystopia."
Like the play, Bontemps says his musical compositions both blend and contrast European classical music with Afro-Caribbean as well as traditional African rhythms, melodies and harmonies.
His 80-minute opera — sung in French, with short passages in Haitian Creole — is scored for four singers, a string orchestra and maracas. Conducted by Maestro Alain Trudel, the cast features Cameroonian-born soprano Suzanne Taffot, Canadian mezzo soprano Catherine Daniel, Jamaican Canadian tenor Paul Williamson, and American bass Brandon Coleman, with stage direction by Montreal actress and director Mariah Inger.
Maestro Brott, who at age 78 was killed on April 5, 2022, in a hit-and-run in Hamilton, Ontario, left his mark on the final product. "We had the chance to have a workshop in September 2021 with him, so the score has a lot of his recommendations and his influence is there somewhere. Unfortunately, he won't conduct it although he said he really liked the music," said Bontemps, adding, "But I'm very lucky to have Alain Trudel, a long-time friend of Boris."
Salle Pierre Mercure in L'Université du Québec à Montréal is located at 300 de Maisonneuve Blvd. E. For tickets and information, visit orchestra.ca.