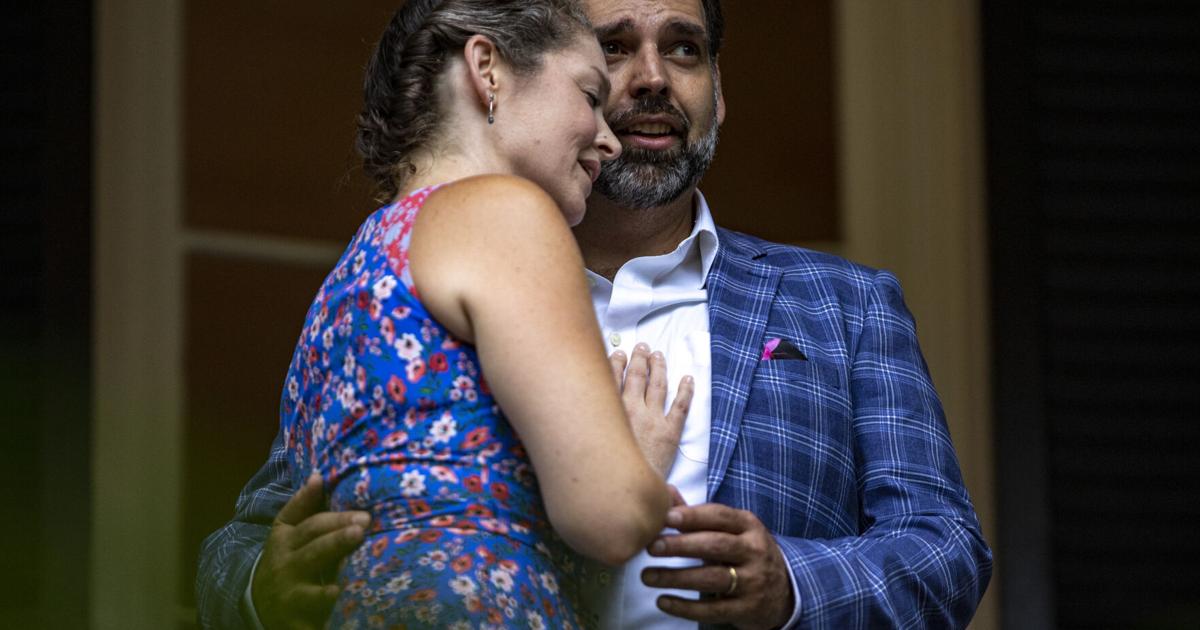 The romance is on this Valentine's Day month in Charleston, with a host of musical happenings that go straight to the heart.
At 7:30 p.m. on Feb. 6, Charleston Music Fest will present a new program entitled "Great Romantics" at the College of Charleston Sottile Theatre. The concert will feature two monumental works: Smetana's Piano trio in G minor, Op. 15, and Schumann's Piano Quartet in E Major, Op. 47.
It is to be performed by internationally acclaimed artists Lee-Chin Siow, violin; Jan-Marie Joyce, viola; Natalia Khoma, cello; and Volodymyr Vynnytsky, piano. For tickets, visit or contact the Sottile Theatre Box Office by phone at 843-953-4726 or in person at 44 George St. in downtown Charleston.
On Feb. 9, Charleston Symphony's Pops! concert "Art Moves Jazz" is certain to move lovers of classical music and jazz, as well as visual arts enthusiasts. The concert features Grammy Award-winning Quentin Baxter and friends offering jazzy renditions of classical works, including Ravel's "Bolero," Bach's Concerto for Two Violins, as well as works by Astor Piazzolla, Duke Ellington and Baxter.
All the while, meditative works of art by Charleston's John Duckworth will be projected throughout the performance hall. The concert will take place at 7:30 p.m. at Charleston Gaillard Center. For tickets, visit charlestonsymphony.org.
Holy City Arts & Lyric Opera (HALO) is also feeling the romance, and right on Valentine's Day. In a collaboration with the Charleston Library Society, "Choose Your Own Operadventure: Lovers' Edition" is an evening of opera with the story chosen by the audience. Will the stars of the evening be lovers or enemies? Will the plot twist toward betrayal or devotion? These decisions and others will be in the hands of those in attendance at this special Valentine's Day concert.
The performance will take place at 6 p.m. on Feb. 14 at Charleston Library Society, 164 King St. in downtown Charleston. For more information, visit holycityarts.org.
Reach Kalyn Oyer at 843-371-4469. Follow her on Twitter @sound_wavves.