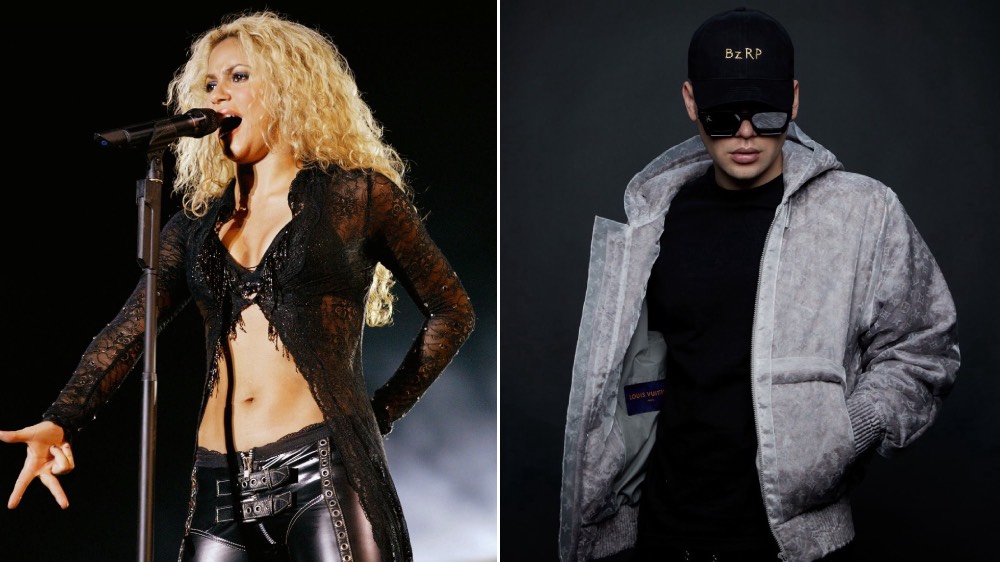 Shakira will be the next guest artist to feature in Argentine producer Bizarrap's popular 'Music Sessions.' After teasing the track earlier this week, the Colombian singer and Bizarrap both took to social media to announce the collaboration titled "Shakira: Bzrp Music Sessions 53."
The new song will be out on Jan. 11 as the follow-up to Bizarrap's release with Argentina's Duki (Session 50) and Spanish rapper Quevedo (Session 52) which spent several weeks at No. 1 on Billboard's Global 200 chart last summer and currently has over 400 million views on YouTube.
The news of a fresh Shakira song was initially announced on Jan. 9 in a cryptic post that displayed the song's release date and the line: "Una loba como yo no está pa' tipos como tú," or "A wolf [in reference to Shakira's 2009 hit "She Wolf"] like me is not for guys like you."
Shakira might be one of the few widely recognizable names in Bizarap's "Music Sessions" guest book (which also includes Nicky Jam, Residente, Anuel AA, Nathy Peluso) as the artist's acclaimed series started in dedication to rising Latin trap acts. On YouTube, the sessions boast a view count in the millions thanks to one formula: Bizarap records and films all of his collabs, usually composed of his own backing track with special guest vocals, in his DIY home studio.
"I started in this same room with my speakers and FL Studio software. I want people to identify with the space," he told Variety late last year. "I'm bringing to people what I'd like to find myself – an artist who releases a new song every month, based on his own taste and criteria."
Despite not having put out a full studio album since 2017, Shakira has released several successful collaborations in the past year including the Latin Grammy-nominated "Te Felicito," with Rauw Alejandro, and the Ozuna-featuring "Monotonía."