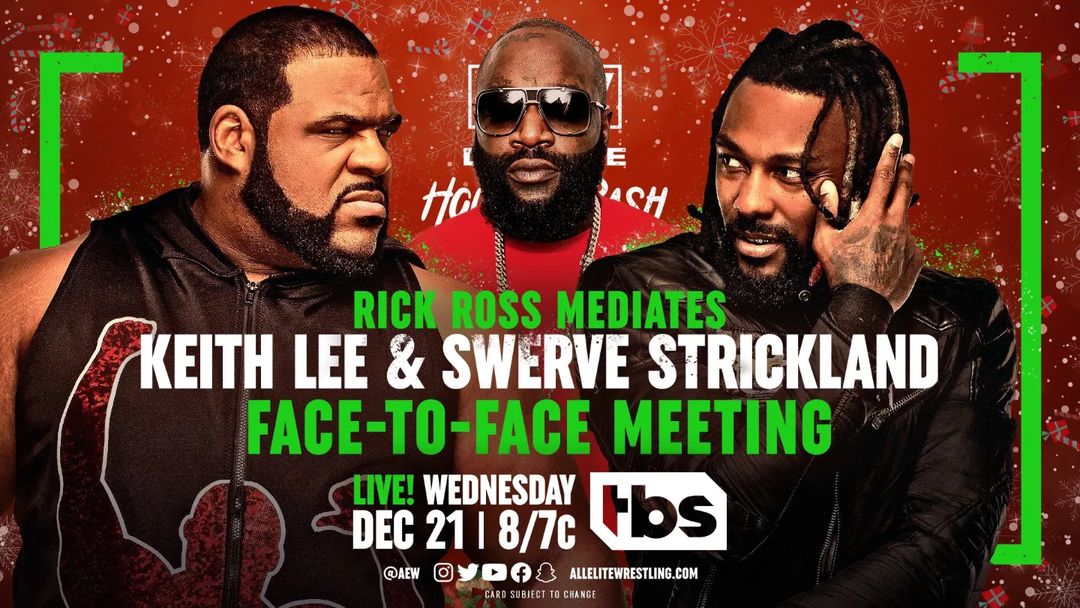 More Rick Ross in wrestling, please!
A few weeks ago, Ross appeared on AEW Dynamite in a segment with former Tag Team Champions and teammates-on-the-outs Keith Lee and Swerve Strickland and instantly went viral for essentially taking over their whole segment with this:
Well, last night (Dec. 21) Ross mediated Lee and Strickland's face-to-face meeting, which ultimately resulted in Lee getting jumped by Swerve's new Mogul Affiliates stable. Ross was once again the star of the show, going off-script and off-the-cuff with random barbs ("He need some attention!") and unhinged quips ("You a big motherf*cker"). Tony Khan: please put this guy on AEW Dynamite as much as possible, please.
Rick Ross Returns To 'AEW Dynamite' For One Of The Most Random Segments Of 2022 was last modified: December 22nd, 2022 by Meka