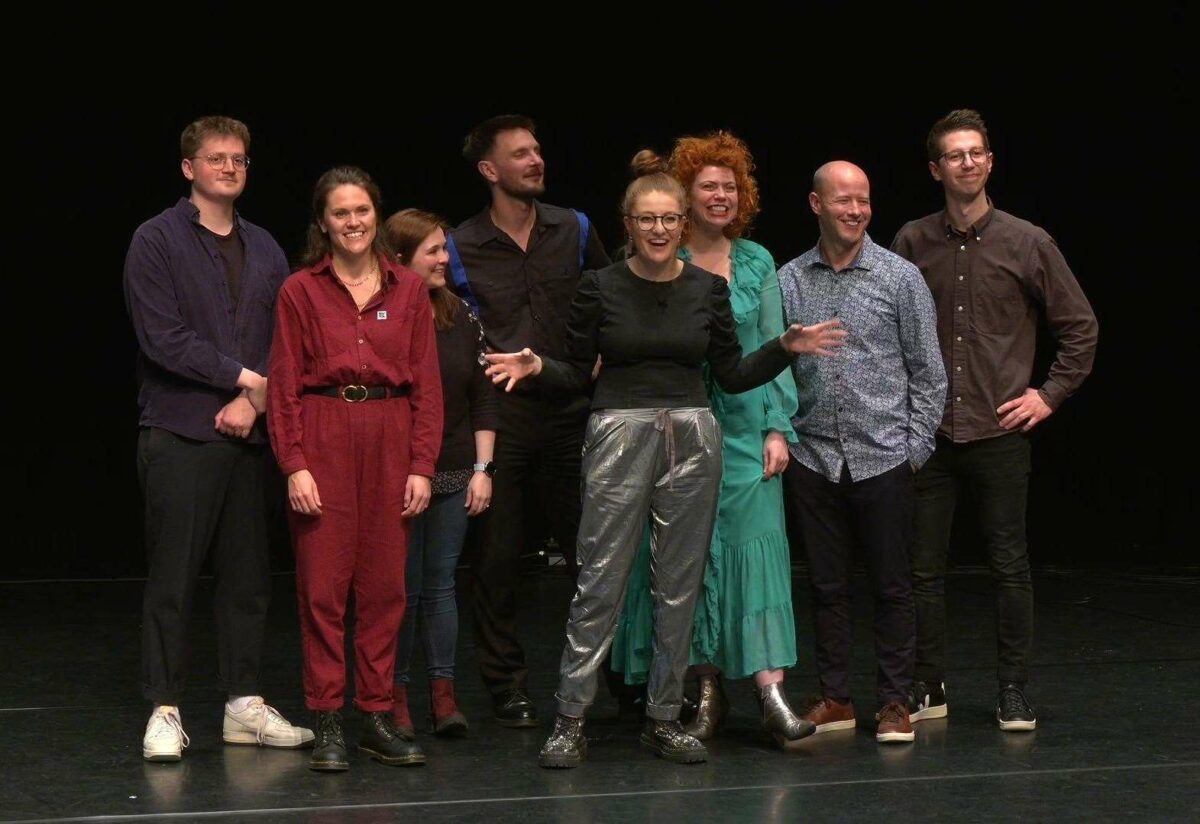 Schoolchildren will get to immerse themselves in the joy of music, from Bach to Bowie, thanks to a new programme designed to inspire creativity in the classroom.
Saffron Hall has launched Saffron Sounds: SPACE to provide primary school teachers with a range of online resources as well as access to workshops and live performances.
The initiative will help Key Stage 2 pupils fall in love with a wide range of genres, with the centrepiece being an online hub containing video resources filmed at Saffron Hall, featuring the Jess Gillam Ensemble.
The content includes lively introductions and performances of music, demonstrations of key musical concepts such as pitch, rhythm and timbre as well as ideas for musical games and warm-ups for use in the classroom.
The Saffron Walden venue will also offer in-school workshops using the Saffron Sounds resources as a starting point from the spring, and a Saffron Sounds LIVE! concert for schools, featuring the Jess Gillam Ensemble, will take place in May.
"Connecting our world-class programme with schools and the wider community is central to Saffron Hall Trust's work and we are so excited to make Saffron Sounds available for use by any school that wishes to register," said the trust's learning and participation director Thomas Hardy.
"Jess Gillam has been a regular performer at Saffron Hall for a long time and we hope that the inspirational performances and clear demonstrations she and her ensemble have created will be of use to teachers and students across Essex and beyond.
"The online resources will also support and inspire the programme of work we deliver in schools, including a sensational Saffron Sounds LIVE! performance with Jess and her ensemble at Saffron Hall in May."
The web pages include clearly signposted links to the National Curriculum, model music curriculum and ideas for follow-on work, allowing teachers to integrate use of Saffron Sounds into existing schemes of work or to use them as inspiration for new ways of working.
"Saffron Sounds is a superb resource that provides access to high-quality music for schools and enables young people to see, hear and benefit from the excitement of live music," said Peter Lovell, lead officer at Essex Music Services.
"The resource contains videos which helpfully explain musical details about the pieces performed. They enrich and reinforce the interrelated dimensions of music, and the teaching of any good music curriculum in school.
"I am sure all teachers will welcome the access to this resource, the enrichment it will bring to their music delivering within their school and the inspiration it will offer young people."
The Saffron Sounds hub can be accessed at https://sounds.saffronhall.com.
---
---