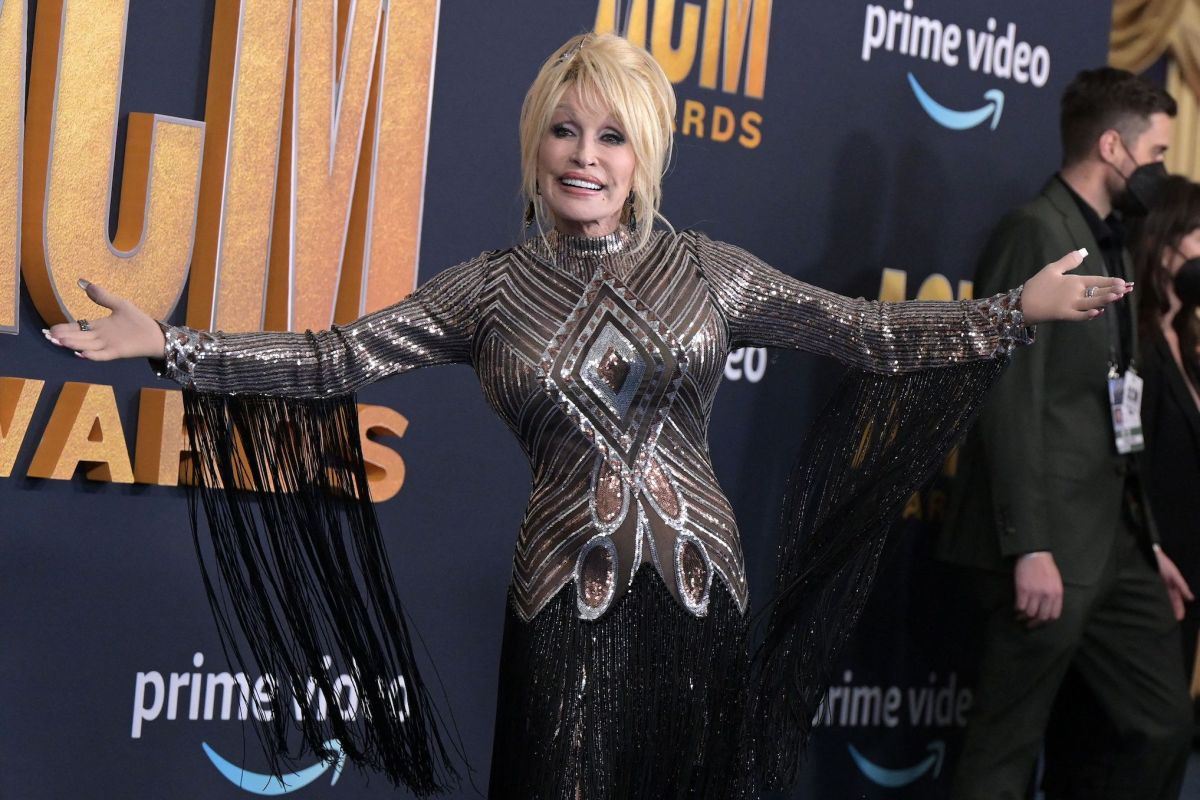 The Beatles have influenced many artists in every genre. While Dolly Parton came from a vastly different background than The Beatles, she was still struck by one of their earliest hits in America that left her "feelin' all kinds of emotions."
'I Want to Hold Your Hand' is one of The Beatles' earliest hits
In the early 1960s, The Beatles became one of the biggest artists in the U.K. "She Loves You" and "Please Please Me" were two early singles that put the band on the map in their native country. In 1963, The Beatles finally began to take over in the U.S. with "I Want to Hold Your Hand." 
The single was released in the U.S. with "I Saw Her Standing There" as the B-side. Its success in the U.S. marked the beginning of the British Invasion as the track peaked at No. 1 on the Billboard Hot 100, becoming the first Beatles song to achieve this accomplishment in the U.S. The track gained even more momentum after The Beatles performed it on The Ed Sullivan Show in February 1964. 
Dolly Parton said The Beatles track is the first song that left her 'jarred'
Dolly Parton grew up in a small cabin in the mountains of Tennessee, but The Beatles could still reach her home. While Parton would become a country superstar, rock n' roll still managed to leave an impression on her. In an interview with Entertainment Weekly, Parton said she always listened to music, but "I Want to Hold Your Hand" was the first song she became obsessed with. 
"I loved all kinds of songs, and I grew up singin' all sorts of songs, but the first time I ever remember totally being jarred and feelin' all kinds of emotions was when that song came out. I couldn't get enough of it. This girlfriend of ours had an old trap car, so we used to ride around — she was a little older than us. I just remember us hearing that on the radio any time we had a chance — because they played it night and day when the Beatles first came on the scene."
The "Jolene" singer also said the catchy tune reminds her of her first kiss because it came out around the same time she was "beginnin' to date a little bit."
Parton is collaborating with Paul McCartney for her upcoming rock album
Dolly Parton could be having a full-circle moment with a member of The Beatles as she teased an upcoming collaboration with McCartney on her forthcoming rock album. The album comes after her induction into the Rock and Roll Hall of Fame and will reportedly feature covers of songs by Led Zeppelin, Elton John, and The Rolling Stones. One song she said will be on the album is a cover of The Beatles' "Let it Be" and will feature McCartney. 
"Paul McCartney sang with me on 'Let It Be'," Parton said on The Rachael Ray Show. "I've got a lot of wonderful iconic songs that people love and wonderful iconic singers joining me on them."