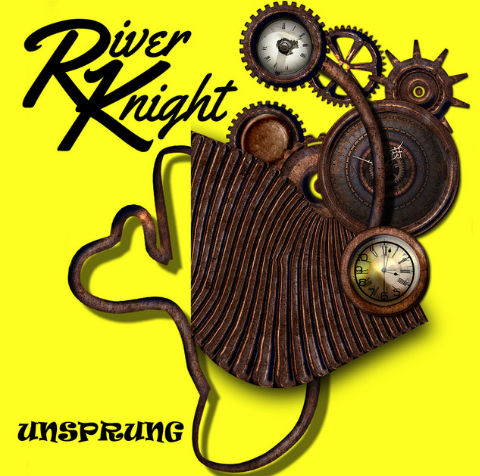 The folk duo River Knight has been fairly quiet since their 2021 album, Grow. They are back on melodious form in their latest orchestral folk single, Unsprung, which borrows fractions of the melody to Take on Me, but with such a stunning orchestral string ensemble and hints of the Verve and 90s Britpop in the verses, who is complaining?
The earworm brings the ragged and rough timbres through the acoustic guitar strings and percussion while the smooth can be found in the gloss of the orchestral crescendos, which are as close to heaven as the impious are likely to get.
Each new progression is a brand-new opportunity to fall in love with the duo who banded together in 2017 as a form of therapy for Darren Knight after the tragic passing of his wife. Stone River was there for unwavering support and to offer the Ying to Knight's songwriting Yang. The duo are well known on the London, Portsmouth and Southampton live circuit, but it's only a matter of time before they take their international-level approach to indie folk rock to the status it beckons.
Unsprung officially released on December 16th. Catch it on Spotify.
Review by Amelia Vandergast