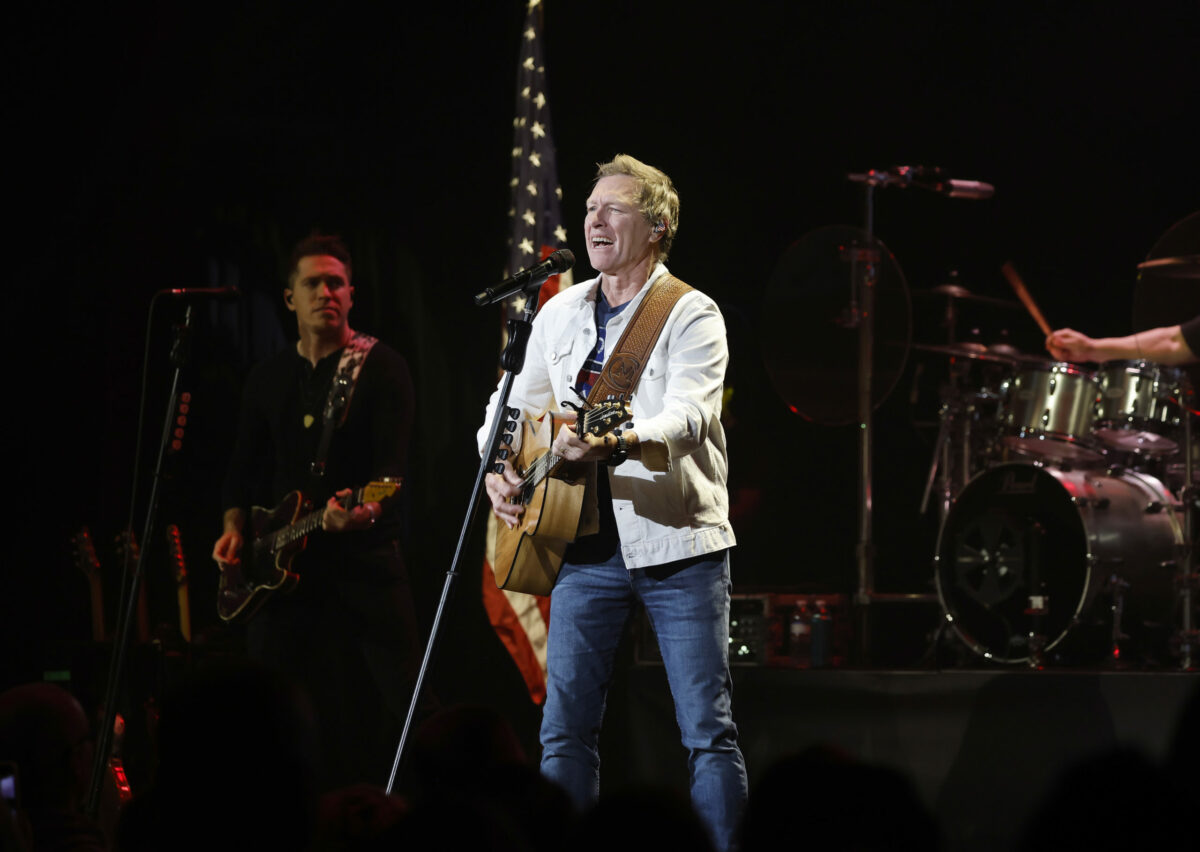 Country singer and Army veteran Craig Morgan performed for troops in freezing cold weather ahead of the Christmas holiday.
The Army reported Morgan went to visit U.S. Army Garrison Bavaria to deliver a "Taste of Home" to Germany for the holiday season.
From Dec. 19 to 21, he performed three concerts for troops and their families who are stationed at USAG Bavaria.
On Monday, Dec. 19, Morgan held a meet and greet and then an outdoor performance for Soldiers in Camp Algier.
"He performed outdoors in 25 F (-4 C) weather and took time out before and after his concerts to meet with troops to share his experiences as a former Soldier," George Morel, a concert attendee and U.S. Army civilian employee, told the Army's wesbite.
Trending:
Data Reveals When Gas Prices Could Hit $4 per Gallon Again
He added, "That made this concert really special and lets our troops know that although they are far away, they are not forgotten."
The website noted Morgan was active duty in the Army for 10 and a half years and a member of the Army Reserves for 6 and a half years.
"When I get to hang out with Soldiers from the 101st and 82nd [Airborne Divisions], it's like hanging out with family," Morgan said.
He explained, "Those are my brothers and sisters and it's exciting to see them again. Imagine you haven't seen your family in a long time, and you get to go home and see them. That's what that's like for me. Most of them are younger family. But it's family nothing the less."
Very cool to host Craig Morgan at the battalion today! pic.twitter.com/G0bOoXoVwK

— AK (@Drive_On_Sapper) December 21, 2022
Additionally, the Army pointed out Morgan was a joint fire support specialist (MOS 13F).
"I was a 13 fox, we got to experience a lot and it was just a real privilege," Morgan told the Army.
He added, "I got to go all over the world an experience multiple cultures, working with multiple armies from all over the world, until this day I consider it as one of the greatest jobs I ever had."
Terri Lerma, a concert attendee, and U.S. Army civilian employee, said Morgan "being a veteran himself made the concert ever so special, he knows what the troops are experiencing and expressed his appreciation for all their sacrifices."
Lerma continued, "Undoubtedly, it's a great way to show our appreciation and boost troop morale."
According to the singer, it is "important and special for me to give my time and talents to support the troops here because I was a Soldier once and I remember being deployed during the holidays and how important it was for me to have someone come visit us."
He stressed it is also "important for me to be able to give back in any way that I can."
We are committed to truth and accuracy in all of our journalism. Read our editorial standards.
Comment Down Below