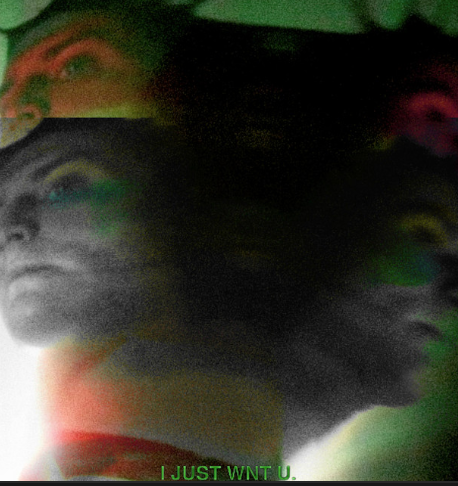 Somewhere between the Twin Peaks opening score and the tonal palette on Slowdive's iconic record, Souvlaki GAINES' latest single, I JUST WNT YOU, starts to unravel. Vocally and lyrically, the conceptually dark and disenfranchised single veers close to the emo genre. Yet, affixing that genre label to such a visceral triumph of a release that pushes the envelope further than most dare to feels derivative.
This abstraction of loneliness and almost primal pain exhibited is profoundly resonant. It is a testament to GAINES' ability to execute his expression so that it translates into a strikingly artful demonstration of a sense of ennui that we can all relate to.
The synth sequencing towards the outro is an efficacious demonstration of the twilight of desperation that unrequited love can drive us to before the dandelion hands-Esque spoken-word verse delivers one final evocative blow.
The New Orleans-based artist has been writing and producing since 2020; the experimentation within his string of singles is definitive proof that his music is a project of deeply intrinsic passion driven by a desire for artistic connection. We can't wait to hear what comes next.
I JUST WNT YOU is available to stream on Spotify.
Review by Amelia Vandergast