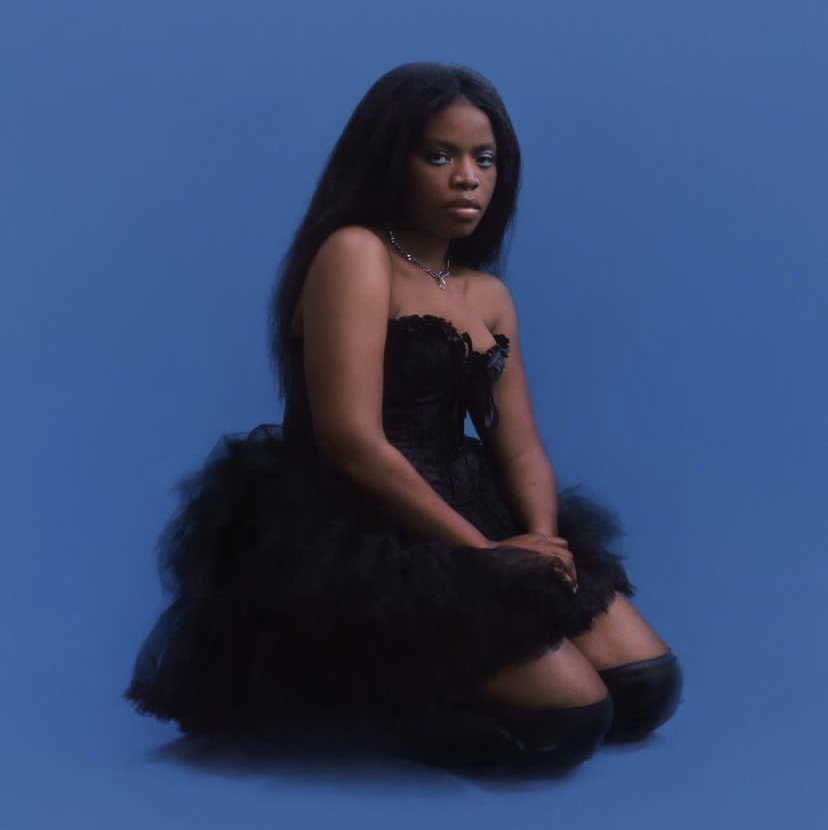 Lætitia Tamko, better known as Vagabon, hasn't imparted her musical gift since 2019. Her previous release Vagabon, debuted to a chorus of critical acclaim – with fans and critics alike slapping up the genre-bending sound she dishes out in spades.
Coming back to bite, Vagabon offers up a new track "Carpenter", dreamed up along with the producer Rostam. Having lent his production chops to the likes of Vampire Weekend, Haim, and Clairo – this co-production credit sets the song up for greatness.
"Carpenter" springs into motion with pulsating percussion, as Vagabon's liting vocals float the song along. The production simmers under the surface, punching through periodically to reach for air. The body-moving beat is Afrobeats-esque, while the bass is heavenly. With hypnotic repetitions such as "Lean your body on me once more/ Lean your body on me once more/ Leave your body here" Vagabon leads you by the hand into bodily ecstasy.
Shining light on the track's conceptualisation, Vagabon chats to us all about it. Reflecting on her time away from the studio, collaborating with others, and the most memorable moments of her career – Vagabon bares it all.
Head below to read the interview…
Hey! How are you doing? Where are speaking to you from?
I'm doing well, thank you. I'm speaking to you from California.
Can you tell us about your new single "Carpenter" and what inspired the song?
I wrote "Carpenter" about the need for time. Needing time to adjust, needing time to grow into ways we'd like to be.
How did your collaboration with Rostam come about for "Carpenter"?
Rostam DM'ed me one day and asked if I wanted to come by his studio. I played him some stuff, and he loved "Carpenter", which was already done and sent to mixing at that point. But I wanted him involved so I sent him the files, and he added some special touches.
Your self-titled album received a lot of critical acclaim and press coverage, what was it like creating music on your own again after that success?
"Carpenter" is the first song I've released in 3 years but I never really stopped making music after the self-titled. If I wasn't making it, I was thinking about it.
Can you give us any hints about what we can expect from your upcoming album?
It's playful!
You have been featured on a number of other artist's tracks, like Monako's "Hollow Moon" and Courtney Barnett's "Reason to Believe." How do these collaborative experiences differ from creating your own music?
"Reason to Believe" made me realize people love covers. It makes sense, there is a built-in community for songs that already exist and are widely loved. I love collaborating though and would like to do more of it, when I have the time.
Your song "Home Soon" was featured in the film Antebellum, how did that opportunity come about?
The directors of the film were fans of my self-titled album which "Home Soon" was on. The film version of "Home Soon" that ended up in Antebellum was made with a full orchestra, and is a really special recording that I'm really proud of.
You have a unique blend of genres in your music, what musicians or genres have had the biggest influence on your sound?
I listen to all sorts of things: ambient music, African music, pop music, folk music etc.
What does it mean to you to "celebrate your heritage and community" through your music?
To be myself.
Your song "The Wild" was featured in the film Turning, how does it feel to have your music featured in a film soundtrack?
I'm glad to have been involved!
You mention that "Carpenter" is about "that humbling feeling when you desperately want to be knowledgeable, you want to be advanced, you want to be mature, forward thinking, and evolved," Can you expand on that idea and how it relates to your overall creative process?
It's rewarding to take on the things that challenge us. With "Carpenter", it's about being confronted with your limitations. That's a feeling we are all familiar with, needing time to let things sink in.
How has your music evolved since your debut album Infinite Worlds?
I genuinely feel like the listeners are a part of this journey with me and are deeply in tune with the evolution of my music over the years.
You have been an advocate for representation and inclusion in the music industry, can you talk about what that means to you and why it's important?
representation and inclusion is important in any industry. I don't find it my responsibility to hold, however. What's mine is to move through this life in a way I'm proud of.
Can you talk about a particularly memorable moment or experience from your career so far?
I played one of my favorite festivals, Primavera Sound and after my set, me and my band walked over to watch Bjork under the night sky in Barcelona.
In addition to your music, you have also been involved in visual art and design, how does that influence your music?
Feeling inspired, whether by a film, or a set, or a play, or a piece of furniture, it all goes into a memory bank that can one day influence something I make.
What advice would you give to other musicians who are just starting out in the industry?
Having (good) community will keep you going.
Finally, what's next for Vagabon?
More new music, a new live show and other things I can't talk about just yet!
Listen to Vagabon's new single "Carpenter" below…