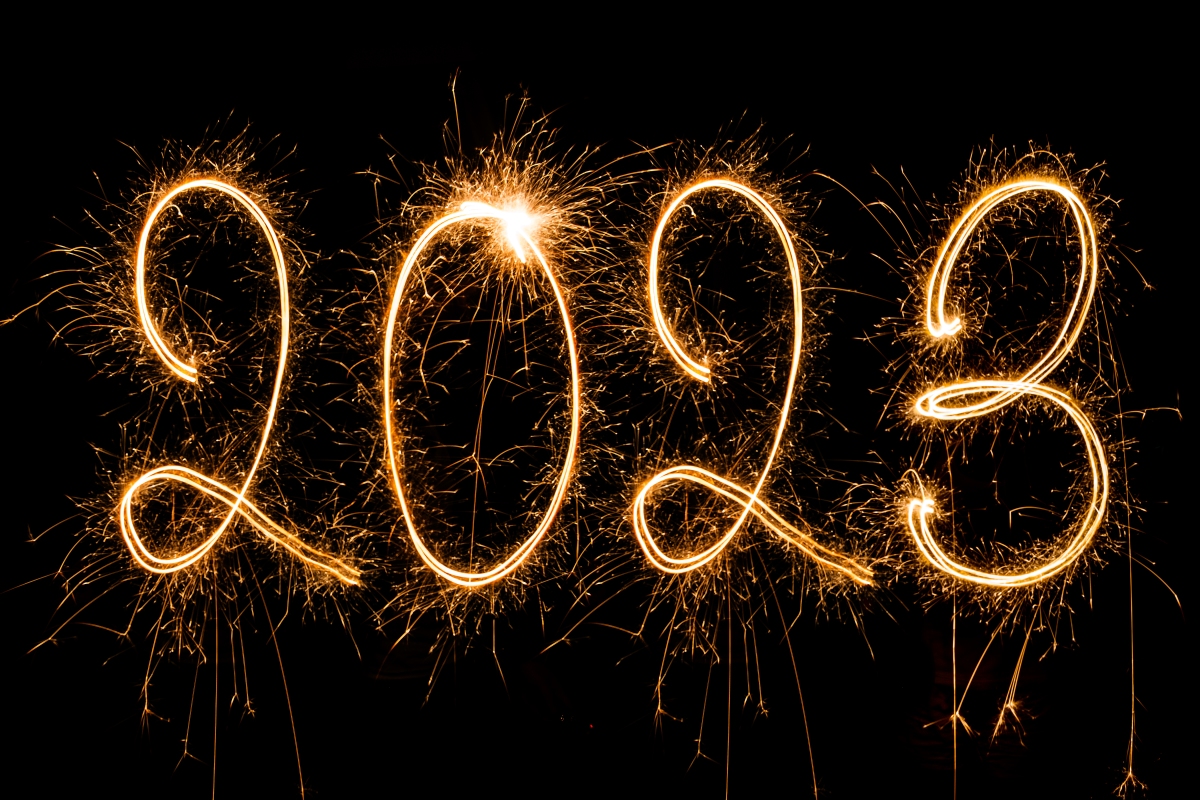 2023 is upon us and it is always fun anticipating what new albums will come out in the year. Since today would normaly be a Friday New Release post, let's look at the new releases coming our way in 2023. There are quite a few we already know about, but some haven't been officially announced or even a date set yet.
Last year, there were a few artist I was hoping would release an album that might have or might not have released one.  It is always fun to hope for new music from these bands, but sometimes there are disappointments.  Here are the ones I was hoping to get new albums from last year and what actually happened…
Def Leppard – They've been writing…will we get the new album in 2022??  Or at least The Collection Vol. 4 which is the final in the series – We did get a fantastic new album called 'Diamond Star Halos' but no The Collection Volume 4!!!
Kiss – I will keep this on the list until I die!! – We did get 3 Off the Soundboard releases and the Creatures of the Night Box Set, so that was at least a success!
Guns 'N Roses – Rumors, Rumors, Rumors!! – STILL NOTHING…But did get a Use Your Illusion Box Set…big whoop!
Aldo Nova – He keeps talking about a 2CD set, but will he get around to releasing it?? We did get a 10 song E.P. with highlights from the Rock Opera which was fantastic, but no full release yet of The Life & Times of Eddie Gage'
Poison – I think it is time for a new album! NOPE! They did the Stadium Tour with Def Leppard & Motley Crue…but nothing new and doesn't look like there will be any time soon.
Will Hoge – His last one was 2020 so now is the time for another! And we got it!! It is amazing and called 'Wings On My Shoes'
Billy Idol – He teased us with an E.P. in 2021.  A full album would be nice. Okay, No full album, but another killer E.P. I think I could take an E.P. a year.
Okay, are there albums I want to see this year from some of my favorite bands that haven't been announced or in some cases even rumored?  Of course there are.  These are the bands I want new albums from this year…but it might not happen.
Def Leppard – Too soon for a new album, but give us The Collection Vol. 4!!
Kiss – I will keep this on the list until I die!!  At least give us another Soundboard LP.
Guns 'N Roses – Rumors, Rumors, Rumors!!  Will we ever get a new album!
Aldo Nova – He keeps talking about a 2CD set for over 3 years and still nothing much, but will he get around to releasing the full Life & Times of Eddie Gage? I hope so.
Ace Frehley – It is time for a new album…no Origins, Vol 3…a new album!!
Bon Jovi – A new album WITH RICHIE SAMBORA!!!
From what I have gathered around the internet, here are the bands that should have new albums out in 2023, but no dates announced yet. The ones I would give a try will be highlighted in Blue. The ones with Dates Announced are at the bottom of this post. The list is building up nicely!!
The 69 Eyes
Accept
Ace Frehley
Agent Steel
Airbourne
Alice Cooper
Aly & AJ – With Love From…
The Answer
Anthrax
Avenged Sevenfold
Blink-182
Cardi B
Cattle Decaptiation
Chevelle
The Cure
Daath
Damian Lewis
Dark Angel
The Defiants
Depeche Mode – Memento Mori
Doro
Dream Theater
Dua Lipa
Ed Sheeran
Europe
Everything But the Girl
Evile
Ex Deo
Fidlar
Filter
Flo
Grand Magus
Grimes – Book 1
Helix
Jennifer Lopez – This is Me Now…
Jet Set Junkies?
Kamelot
Kelly Clarkson
The Killers
Kings of Chaos
Kylie Minogue
Last in Line
Mammoth WVH
Meet Me at the Altar
Mercyful Fate
Morrisey
Niall Horan
Nile
Noel Gallagher's High Flying Birds
Overkill
Pearl Jam
Peter Gabriel
PJ Harvey
Raven
Rebecca Black – Let Her Burn
Rihanna
The Rods
Seasons of Ghosts
Selena Gomez
Sevendust
Severe Torture
Slotface
Sodom
SOTO
Staind
Steven Wilson
Suicide Silence – Remember…You Must Die
Swans – Is There Really a Mind?
Sweet & Lynch
Tom Grennan – What Ifs & Maybes
Trouble
Vicious Rumors
Vio-lence
The Waeve
Waterparks – Intellectual Property
Whiplash – Old School American Way
Winger
Within Temptation
And that is not all…
Now if you didn't see a band mentioned above it might be because the release date has already been set.  Here are the albums we already know about. I will highlight my most anticipated in Blue as well.  I will be honest, the year isn't shaping up to be stellar for me, so I hope there are more to come that I can get excited about.  Happy New Year!!!
FYI…Friday New Release Posts will resume on January 13th as the 6th still doesn't have enough to make a post!!  I know you can't wait!!!
APRIL 14TH

  Metallica – 72 Seasons – (Blackened Recordings)
  Natalie Merchant – Keep Your Courage – (Nonesuch Records)
April 21st

  The Smashing Pumpkins – ATUM – (Martha's Music / Thirty Tigers)
APRIL 28TH

  Neil Gaiman and Fourplay String Quartet – Signs of Life – (Neil Gaiman & Fourplay String Quartet)
MAY 5TH

  Brad Cox – Acres – (Sony Music)
MAY 19TH

  Lewis Capaldi – Broken By Desire To Be Heavenly Sent – (Vertigo Berlin / Universal Music)
AUGUST 4TH

  Skindred – Smile – (Earache Records)
AUGUST 30TH

  Labrinth – Ends & Begins – (Columbia Records / Sony Music)
OCTOBER 20TH

  Sweet Lizzy Project – Radio PIrata – (Mono Mundo Recordings / Thirty Tigers)
OCTOBER 27TH

  Jessie Murph – Drowning – (Columbia Records / Sony Music)