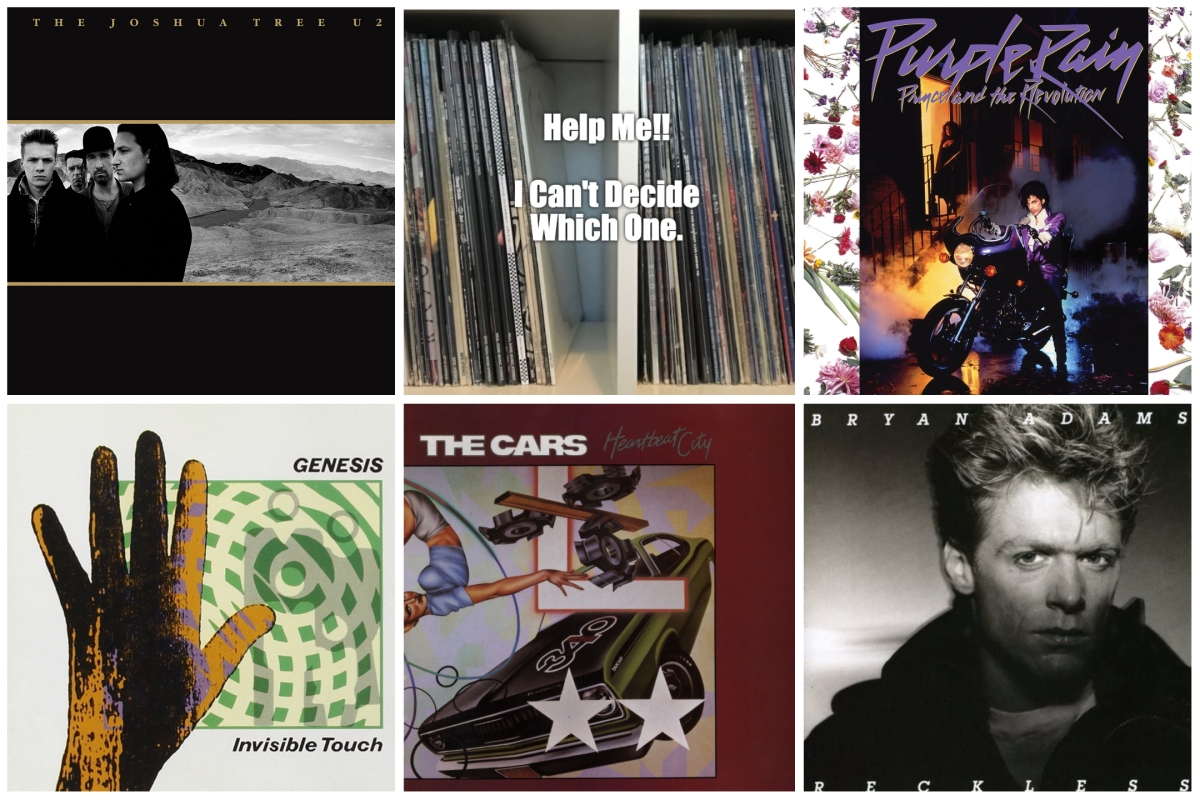 You, my reader, are going to pick an album for me to review each month.  It is really simple…first, I will give you 5 albums to choose from and second, you will tell me which one of those you would like to see reviewed on the site.  See…simple! Now, if you want to cast more than one vote, comment on the Twitter and Facebook post and you could get up to 3 votes on your favorite pick.
There are no longer rules for my selections, maybe themes.  I'm just picking albums in my collection and this time they are all from my favorite era of music…The 80's. We've done one with the 80's rock scene now let's go to the 80's Pop scene and what was riding the charts. What are the 5 albums you ask?  I have them right here…
   U2 – 'The Joshua Tree'
   Prince – 'Purple Rain'
   Genesis – 'Invisible Touch'
   The Cars – 'Heartbeat City'
   Bryan Adams – 'Reckless'
Let me know which one you would like to see and sometime in January, I will post a review of the album that gets the most votes. You have one week to decide and from there I will start listening to the album and do a review.
Thanks for participating!!