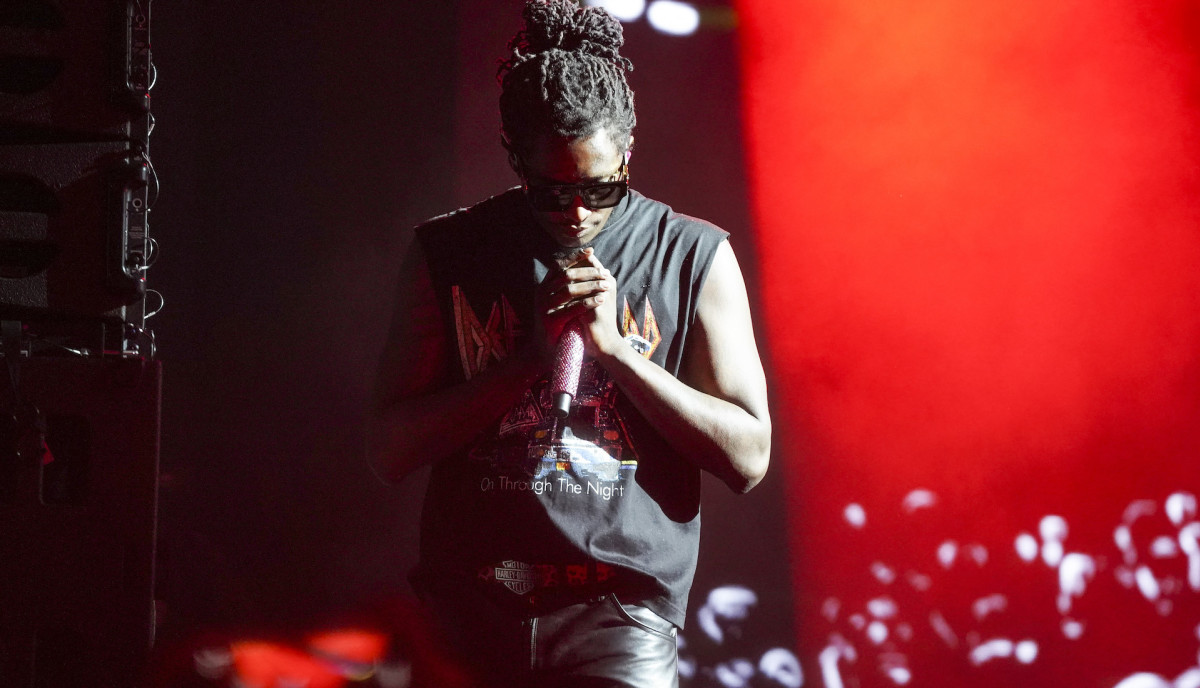 With several YSL members entering into plea deals to avoid jail time in the label's ongoing RICO case, Young Thug's lawyer discussed the trial in a recent interview with 11Alive.
The YSL RICO trial—which involves Thug and Gunna, who were indicted on racketeering charges back in May—is scheduled to begin on Jan. 5, 2023.
Thug has been charged with conspiracy to violate the RICO Act and participation in criminal street gang activity, while Gunna—who was detained two days after Thug—faces a charge of conspiring to violate RICO.
In his interview with 11Alive, Thug's attorney Brian Steel was asked about prosecutors attempt to use the lyrics of Thug and Gunna as evidence to prove they are guilty. 
"I don't believe that unless the lyric has a direct relation to the supposed crime on trial and there's evidence to support that, the fact that somebody has created words that are in a song or in a book or in a movie, they should not be judged by their work performance because that's storytelling," Steel shared.
"So, the problem I really have with the lyrics from rap music throughout our country and right here in Fulton County is we don't do that with other types of entertainment or artistry. And that's really my problem because to me, rap music has been birthed by the struggle of the inner city, poverty stricken, oftentimes people of color. Why are we targeting that group rather than a writer who talks about a killing or drug dealing? Or how about the white songwriters?"
When asked why rap, as a genre, always "feels like it's on trial," Steel reiterated his earlier points.
"It seems like it's racist," he explained. "Because I don't know why other forms of violent lyrics in country music or in rock-and-roll don't seem to get this type of attention."
As for representing Thug, Steel maintained that he's "had the pleasure of defending Mr. Williams [Young Thug] for approximately a decade."
"I'm concerned with a human being who's wrongly charged," he said. "And I've had the pleasure of defending Mr. Williams for approximately a decade, maybe a little more. So to me, I know his family, I've defended him in courtrooms multiple times. I knew right away that he'd been targeted for ten years by the prosecution. So, my feeling was exactly what I said, that this is a wrong prosecution and I will defend him."