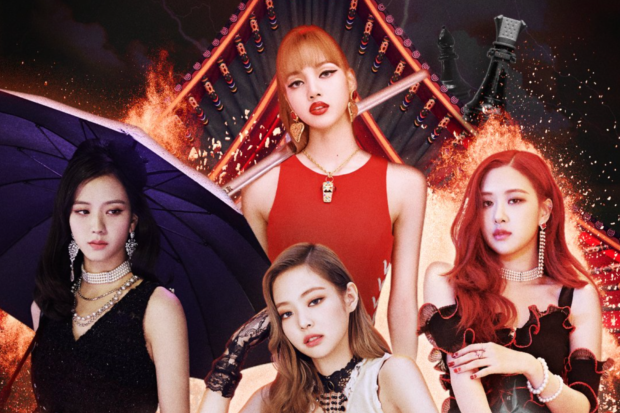 Blackpink's hit song "Ddu-Du Ddu-Du" has made history for being the first music video of a K-pop group to surpass two billion views on YouTube.
The girl group's achievement was noted by their music label YG Entertainment on its official Twitter account on Wednesday, Jan. 4.
Aside from Blackpink, the music video of "Gangnam Style" by soloist Psy was the other K-pop music video to achieve this milestone. The video, featuring fellow soloist Hyuna, has garnered over 4.6 billion views, as of this writing. 
"#BLACKPINK '(DDU-DU DDU-DU)' M/V HITS 2 BILLION VIEWS @Youtube. BLINKs worldwide, thank you so much," YG's tweet read.
#BLACKPINK '뚜두뚜두 (DDU-DU DDU-DU)' M/V HITS 2 BILLION VIEWS @Youtube
BLINKs worldwide, thank you so much!

'뚜두뚜두 (DDU-DU DDU-DU)' M/V
https://t.co/1kRIxsdptJ #블랙핑크 #DDU_DU_DDU_DU #뚜두뚜두 #MV #2BILLION #YOUTUBE #YG pic.twitter.com/QTADV4pK9B

— YG FAMILY (@ygent_official) January 4, 2023
The girl group also took to their official Instagram account to share the news on the same day.
The music video of "Ddu-Du Ddu-Du" features Blackpink members Jisoo, Jennie, Lisa, and Rosé performing the song in a variety of glamorous outfits. The single was dropped in June 2018, along with the release of their first Korean EP "Square Up." 
A Japanese version of the single was released in August 2018.
Blackpink was formed under YG Entertainment and debuted in August 2016. The girl group is known for their hit songs "Pink Venom," "Kill This Love," "How You Like That," and "Shut Down," among others.
Jisoo, Jennie, Rosé, and Lisa are set to meet their Filipino fans at the Philippine Arena for their "Born Pink" world tour on March 25 and 26. EDV
RELATED STORIES: 
Read Next
Subscribe to INQUIRER PLUS to get access to The Philippine Daily Inquirer & other 70+ titles, share up to 5 gadgets, listen to the news, download as early as 4am & share articles on social media. Call 896 6000.
For feedback, complaints, or inquiries, contact us.