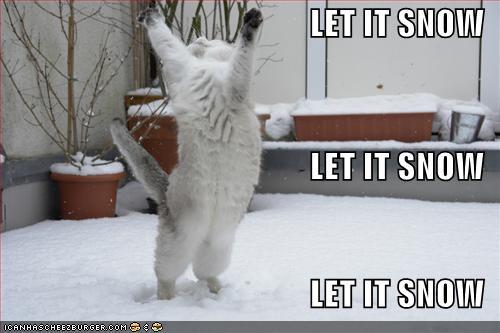 Okay, for this Sunday's music diary, I decided to postpone, until next week, 1969, top 100 regular pop music, and post, instead, pop Christmas music.
And, I am posting this on Saturday night, Christmas Eve.
Here is a link to my source: 
digitaldreamdoor.com/… 
I chose only a few from that list.
You may feel free to add, in your comment, more songs from that list, or, any other Christmas songs you want to post.
The first one I am posting, and the last two, are not from that list.
This is a nice one I heard from a music CD, years ago: 
I cannot get enough of that song. I have never heard it, in any other collection of Christmas music, just this Neil Diamond recording. Seems a little more warm and beautiful, than most Christmas songs, so, I do not know why most artists have skipped it.
Number 99:
Okay, this duet includes Frank Sinatra, and Cyndi Lauper. Sinatra died in 1998, so,they did this duet, before then. I included this song, because, Cyndi Lauper just performed, True Colors, at the signing of the bill, to protect same sex marriage, and interracial marriage. (I was just in an interracial marriage, for ten years. My Black wife, Tonia, died, on the 10th of March, 2022. I know I keep repeating this, but, I never know if someone is reading this, who did not know the back story.) The signing of the bill was exciting. She stopped, in her song, at the line, "Don't be afraid!"
Number 97: 
This is a song that calls for peace, not war. This was recorded during the war in Vietnam, so, I suppose that is what he was singing about. I recall one or two other Christmas songs, with a similar message. We will see how many of them I post here. And, we have a war going on, in Ukraine, at this time, so, these songs fit these times.
Number 82: 
I like his style.
Number 76: 
After the introduction, when we hear the actual song, Silent Night, the solo is precise, the high notes, flawless. Nice.
Number 69: 
Way back when, as I heard that song on the radio, I think it was this version. So nice.
Number 67:
Oh, now, here we go! I came across this one, years ago, on YouTube. I played it, over and over. This was recorded less than a year before Bing Crosby died, if I recall my research, at the time. I enjoy the comedy skit, leading up to the song itself. Savor this one. So well done, in my opinion.
Number 66: 
Yes, this one is such a standard, to my ears. He seems like another crooner, but, better than Sinatra, in my opinion. 
Number 60: 
I truly like the unique vocal style, of Johnny Mathis.
Number 53: 
I do not recall hearing that one before. But, it's nice. 
Number 49: 
Oh, yes, so precise! And you don't need anyone to sing that for you. You already know all the words, so you can sing it, if you like, right? 
www.lyricsforchristmas.com/… 
There's a happy feeling
nothing in the world can buy,
When they pass around the coffee
and the pumpkin pie
It'll nearly be like a picture print
by Currier and Ives
These wonderful things are the things
we remember all through our lives!
Number 42: 
I like the voice of Burl Ives. I think he wrote this song, back in the sixties. Well done.
Number 29: 
Her voice was truly unique. This was, apparently, recorded in the early fifties, before I was born. She mentions a brand new 1954 car. I was born in 1955.
Number 28: 
Yes. Christmas, in the sixties, had to have this song. Period.
Number 25: 
For those who were hooked on the Beach Boys sound, but wanted Christmas music, they had what they wanted, right here.
Number 24:
I had forgotten how well I know this song. It is painful for me, since it reminds me of my first wife, Pam, who died in 2008. And, it reminds me of Karen Carpenter, who died in 1983, at the age of 32. But the song is so well done, so precise, so pretty, so warm.
Number 21: 
I do not recall hearing this version before, but it's great sixties rock and roll Christmas music.
Number 15: 
I had forgotten how many great crooners were recording great Christmas songs, in the sixties.
Number 11: 
This was always a standard part of a sixties Christmas.
Number 6: 
Man, oh, man, that is truly one of the best songs, and his voice was so amazing. Wow.
Number 4:
This one is older than me. Fun little Christmas novelty song.
Number 1: 
Of course, this is the number one classic Christmas song.
There was a diary posted about this song, and it is from Ukraine, so, I want to post it here: 
After I posted all these songs here, I remembered the big hit, by Mariah Carey, All I Want For Christmas Is You. I looked it up, and found a newer video, and it made me cry. Remember, in the comment after the second video, near the top, I mentioned that, in 2011, I married a Black woman, Tonia, and she died, on the 10th of March, 2022. So, that is part of why this Mariah Carey video made me cry.
en.wikipedia.org/… 
Mariah Carey was born on March 27, 1969,[a] in Huntington, New York.[15][16] Her name is derived from the song "They Call the Wind Maria", originally from the 1951 Broadway musical Paint Your Wagon.[17][18] She is the youngest of three children born to Patricia (née Hickey), a former opera singer and vocal coach of Irish descent, and Alfred Roy Carey, an aeronautical engineer of African-American and black Venezuelan-American lineage.[19] The last name Carey was adopted by her Venezuelan grandfather, Francisco Núñez, after he emigrated to New York.[20][16] Patricia's family disowned her for marrying a black man.[20] Racial tensions prevented the Carey family from integrating into their community. While they lived in Huntington their neighbors poisoned the family dog and set fire to their car.[
Mariah Carey is Irish and Black. Tonia was Irish and Black. And, in the video, Mariah Carey shows us a little girl, who looks mixed, like her, and, in the last scene, you see the little girl's Black mother, and white father.
She first recorded this song, in 1994, but this video, is newer, from 2019: 
Happy Christmas!
Merry Holidays!
Hugs!
Take care of yourself, and your family and friends.
And, again, hugs.