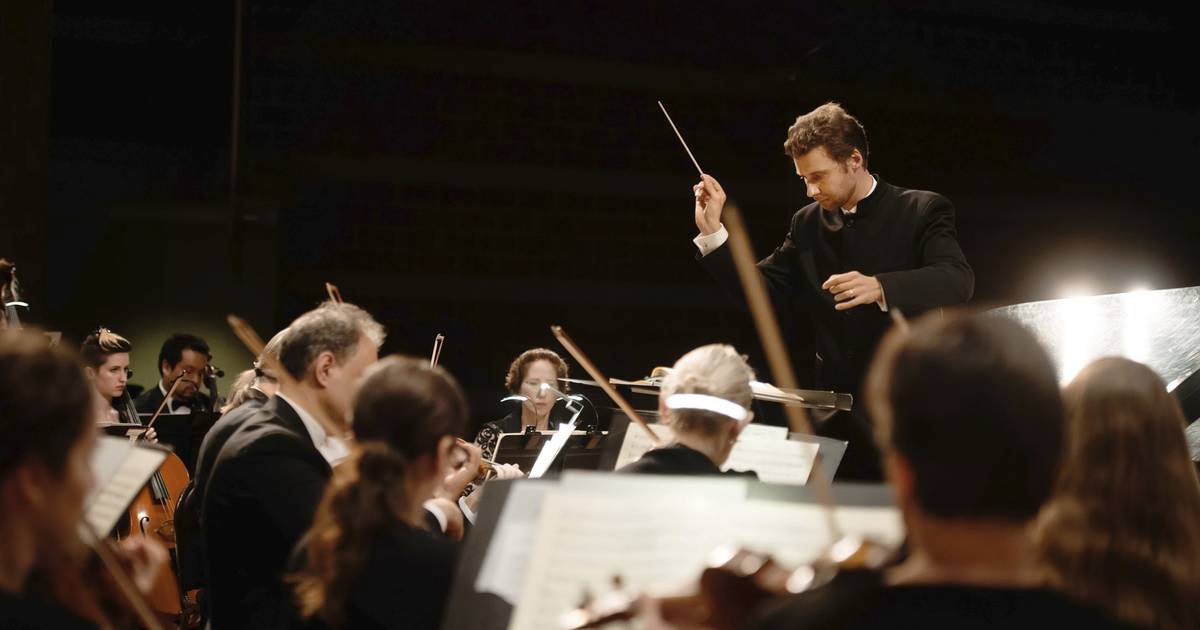 I can't help myself: Taking stock of the arts calendar, again and again, I find it hard to limit these lists to just 10 recommendations. But it's a good problem to have, and — with many knocks on wood — a far cry from last year's winter guide, when the omicron variant swept many venues' gig calendars clean.
Below, our guide to the season's can't-miss shows in the city and 'burbs:
A string sing at Northwestern: Bassist Xavier Foley was not just a MusicNOW highlight but a Symphony Center highlight when he performed at November's "Common Ground" program. On Jan. 6, Foley joins the Calidore String Quartet to kick off the annual Winter Chamber Music Festival. As in previous years, the headlines tilt toward string quartets: The Isidore (Jan. 13), New Orford (Jan. 15) and Jupiter (Jan. 22) quartets are also among this year's visiting artists. Jan 6-22, Pick-Staiger Concert Hall, 50 Arts Circle Drive, Evanston; tickets are $30 at music.northwestern.edu
Symphonic seekers: If orchestral works by living composers are your thing, Chicagoland's regional ensembles have a better batting average than the big guys at 220 S. Michigan. This winter, the Chicago Philharmonic and the Illinois Philharmonic Orchestra present an impressive run of local and world premieres, even by their own adventurous yardstick. On Jan. 14, the Chicago Philharmonic and guitar titan Sharon Isbin perform the North American premiere of Tan Dun's guitar concerto "Yi2″; the program also features cellist Joshua Roman in Tan's Crouching Tiger concerto and a commission by resident composer Reinaldo Moya. The Illinois Philharmonic's Feb. 25 concert spotlights a new work by its own composer-in-residence Jonathan Cziner and cellist Inbal Segev plays the Midwest premiere of "Human Archipelago" by pianist-composer Vijay Iyer, among the commissionees for her ambitious "20 for 2020″ recording project. Then, on March 11, the IPO premieres Augusta Read Thomas' new setting of Gwendolyn Brooks poems.
"Tan Dun: Yi2 and Crouching Tiger Concerto," 7:30 p.m. Jan. 14, Harris Theater, 205 E. Randolph St.; tickets are $35-$75 at chicagophilharmonic.org
"Iyer & Sibelius," 7:30 p.m. Feb. 25; "Debussy, Ravel & Thomas," 3 p.m. March 11. Ozinga Chapel at Trinity Christian College, 6601 W. College Drive, Palos Heights; tickets are $10-$74 at ipomusic.org/2022-23season
Opera stars, in recital: Met Live in HD who? In a single week, you can catch solo engagements by both tenor Juan Diego Flórez and mezzo-soprano Denyce Graves, no opera glasses required — the former at Symphony Center, the latter at Wentz Concert Hall in Naperville.
Symphony Center Presents: Juan Diego Flórez, 7:30 p.m. Jan. 31, Symphony Center, 220 S. Michigan Ave., tickets are $39-$150 at cso.org
Denyce Graves at North Central College, 3 p.m. Feb. 5, Wentz Concert Hall, 171 E. Chicago Ave., Naperville, tickets are $55-$65 at finearts.northcentralcollege.edu
New operas 'R us: Chicago Opera Theater is a prolific commissioner of new work, and it keeps up that streak with Justine F. Chen and David Simpatico's biographical "Life and Death(s) of Alan Turing" in March. On the other hand, Lyric Opera last commissioned a new opera in 2015 — Jimmy López Bellido and Nilo Cruz's "Bel Canto" — and even that world premiere had been Lyric's first in decades. Lyric doubly breaks that drought this season, first with "The Factotum," which reimagines "The Barber of Seville" in a Black South Side barbershop. Will Liverman of "Fire Shut Up In My Bones" stars, but he also dons a new hat (or maybe a fresh fade?) for "Factotum": that of composer/creator, alongside his longtime pal DJ King Rico. Lyric follows that up a month later with "Proximity," three mini-operas by no less luminous composerly lights than John Luther Adams, Daniel Bernard Roumain and Caroline Shaw.
"Life and Death(s) of Alan Turing," 7:30 p.m. March 23 and 3 p.m. March 25, Harris Theater, 205 E. Randolph St.; tickets $25-$165 at chicagooperatheater.org
"The Factotum," Feb. 3-12, Harris Theater, 205 E. Randolph St.; tickets are $35-$125 at lyricopera.org. "Proximity," March 24-April 8, Lyric Opera House, 20 N. Wacker Drive; tickets are $40-$330 at lyricopera.org
Bard of the blues: Any chance to catch Mavis Staples live is a drop-what-you're-doing affair. So, clear your calendar for Feb. 4, when this homegrown icon headlines Symphony Center. Opening for her is singer-songwriter Celisse, who, in addition to performing her own music, has supported acts like Mariah Carey, Lizzo, Kesha and Melissa Etheridge. 8 p.m. Feb. 4, Symphony Center, 220 S. Michigan Ave.; tickets are $40-$199 at cso.org
A Finnish phenom takes Chicago: Klaus Mäkelä made a sensational podium debut with the CSO last season, leaving eddies of music director buzz in his wake. This time, the 26-year-old Orchestre de Paris and Oslo Philharmonic honcho comes toting Mahler 5 and a U.S. premiere by "Bel Canto" composer Jimmy López Bellido, a Sibelius Academy alum whose music Mäkelä has enthusiastically championed. Feb. 16-18 at Symphony Center, 220 S. Michigan Ave., tickets are $45-$350 at cso.org
An uncommon connection between man and instrument: For once, it's not a cliché to say the sarod runs in Amjad Ali Khan's blood. His family is credited with reinventing the instrument as we know it today, a fretless lute that's a core melodic voice in Hindustani music; his sons, Amaan Ali Bangash and Ayaan Ali Bangash, are the latest in seven generations of sarodiyas. Khan himself revolutionized sarod playing with his unusual left hand technique and pyrotechnic virtuosity, which will be on full display in this concert with his sons. 3 p.m. Feb. 5, Logan Center Performance Hall, 915 E. 60th St., tickets are $20-$30 at chicagopresents.uchicago.edu
A new sax guard swings through town: This winter, we play host to quartets led by Melissa Aldana and Immanuel Wilkins, young saxophonists who released some of the most essential jazz albums of 2022. Aldana's "12 Stars" less draws your attention than commands it, priming listeners' expectations before feinting into a new direction entirely; Wilkins's "The 7th Hand" is a feat of un-self-conscious spiritualism and precocious musicianship.
Sounds too infrequently heard: The holidays come but once a year, but for lovers of music thought-provoking and new, the annual Frequency Festival blows Christmas out of the water. Whereas previous years have been wholly eclectic, the 2023 fest largely coalesces around some recurring themes. For one, guitarist-composers take pride of place — Bill Orcutt, Eli Winter (both Feb. 21 at Constellation) and Julia Reidy (Feb. 23 at the University of Chicago's Renaissance Society) — though the three's approaches to the instrument couldn't be more different. Then, violinist Silvia Tarozzi and cellist Judith Hamann headline two back-to-back days of the festival, realizing French composer Pascale Criton's three "Sounding Limits" compositions together (Feb. 25 at Constellation) and playing solo sets (Feb. 25 at Corbett vs. Dempsey). Chicago's own a.pe.ri.od.ic and Ensemble Dal Niente (Feb. 24 and 26 at Constellation, respectively) also headline. Various venues. Times, ticket prices and more details available soon at frequencyfestival-chicago.com
Anti-jazzers of a certain age: Ask members of Snarky Puppy what kind of music they play, and they'll likely offer some variation of their Instagram bio: "We are a band of musicians playing music on instruments." But the collective's approach to improvisation and the architecture of their songs has drawn a dedicated fan base of jazzheads since their star rose in the early 2010s. They tour Chicago in support of their most recent album, "Empire Central." Show 8 p.m., doors 7 p.m., March 31, Riviera Theatre, 4746 N. Racine Ave.; tickets are $40-$175 at jamusa.com
Hannah Edgar is a freelance writer.
The Rubin Institute for Music Criticism helps fund our classical music coverage. The Chicago Tribune maintains editorial control over assignments and content.