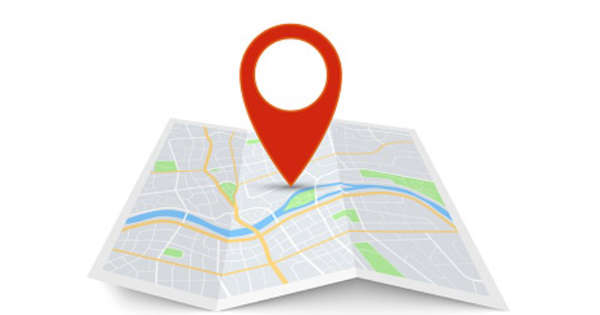 City councils: Chula Vista, 5 p.m. Tuesday; Coronado, 4 p.m. Tuesday; Imperial Beach, 6 p.m. Wednesday; National City, 6 p.m. Tuesday
School boards: Chula Vista Elementary School District, 6 p.m. Wednesday; Coronado Unified School District, 4 p.m. Thursday; San Ysidro School District, 5 p.m. Thursday; South Bay Union School District (Imperial Beach), 6 p.m. Thursday
Classics 4 Kids at CV library
Classics 4 Kids is hosting a free family concert series on intermittent Saturdays at the Chula Vista Library Civic Center Branch. The first concert will be from 2 to 3 p.m. Saturday, open to all ages. The theme will be "Pattern Play Trio" in which the musicians will connect patterns in music to math, science, and language arts. The library is at Chula Vista Library Civic Center Branch Auditorium, 365 F St.
Gun owners group to meet
San Diego County Gun Owners will host its January 2023 monthly membership meeting for San Diego's South County region from 6 to 8 p.m., Thursday at La Bella Pizza, 373 Third Ave., Chula Vista. The meeting is free and open to the public; guests are welcome. Topics will include updates on education and advocacy efforts, gun safety training classes, recent legal rulings and San Diego County's recent "Gun Violence Reduction Listening Sessions." Visit www.sandiegocountygunowners.com.
Help needed for annual homeless count
San Diego County residents can learn about the lives of the homeless in their neighborhoods by taking part in the annual point-in-time count on Jan. 26. The count is required by the U.S. Department of Housing and Urban Development, which uses the data as part of a funding formula for homeless programs. Last year's count was conducted by about 1,400 volunteers with the Regional Task Force on Homelessness. The count is conducted before dawn, with most volunteers gathering at 4 a.m. Volunteers can expect a four-hour commitment as they count people and conduct interviews. The count is not considered exact and is believed to miss a number of homeless people, but it can reveal important information. An increase in homeless seniors led to the creation of a committee to examine the issue, while an increase in homeless youths led to the task force receiving a grant for youth-focused programs. For more on the count, visit bit.ly/3GRtmw8. Register to volunteer at sandiego.pointintime.info.
Black College Expo coming Jan. 26 to San Diego
On-the-spot college acceptances and scholarships will be part of the 2023 Black College Expo, set for Jan. 26 at Bayview Baptist Church in San Diego. High school juniors and seniors of all racial and ethnic backgrounds are encouraged to attend the free expo, hosted by the San Diego County Office of Education with the National College Resources Foundation. The event takes place from 12:30 to 5 p.m. at the church, 6134 Pastor Timothy J Winter St., San Diego. The expo will include representatives from more than 20 historically black colleges and universities. Students can learn about education options and possibly receive a scholarship or on-the-spot college admission. There will also be seminars on financial aid, internships and other topics. Students, families and education professionals are asked to reserve to bit.ly/3VQsD2G. Students are encouraged to bring at least 10 copies of their transcripts. ACT or SAT test scores are also welcome. To be eligible for a scholarship, students must submit an essay of 500 words or less on "Why is a college education important to me?" at bit.ly/3vIoB1E. Submission deadline is Monday. Call (877) 427-4100 or visit blackcollegeexpo.com.
Chamber hosts ribbon-cutting at florist
Petals by Jenc hosts a ribbon-cutting with the National City Chamber of Commerce from 5 to 6 p.m. Thursday . The floral shop is at 2424 Hoover Ave., Suite J, National City. Call (619) 773-6333.
Economic Roundtable coming Wednesday
The San Diego Workforce Partnership, University of San Diego's Knauss School of Business and the County of San Diego host the 39th annual Economic Roundtable, with experts assessing the national and local economies for 2023. This year's free event takes place from 8:30-10 a.m. Wednesday at USD's Joan B. Kroc Institute for Peace & Justice, 5998 Alcala Park, San Diego. Featured are a fireside chat with Ray Major, deputy CEO of business operations at SANDAG, and Daniel Enemark, chief economist at the Workforce Partnership. A panel of experts will discuss economic trends in their industries and how public investments can stimulate local growth. Register at bit.ly/3WXhrT9. Check-in starts at 8 a.m.
Applicants sought for free oral treatment
The Smiles For First Responders program offered by the Oral Surgery & Dental Implant Specialists of San Diego will provide one first responder in the San Diego area with a free treatment to restore their smile with a fully functioning set of teeth. First responders living and/or working in the San Diego area who have multiple missing or failing teeth and who can't afford treatment are encouraged to apply through Feb. 2 at sandiegooralsurgery.com/hero. The oral surgery practice wants to recognize local heroes who are going above and beyond to protect and serve their community. Email info@sandiegooralsurgery.com.
Car-seat safety checks offered in Chula Vista
The Chula Vista Fire Department offers free car seat installation checks twice monthly from 10 a.m. to 2 p.m. in the Macy's parking lot at the Otay Ranch Town Center. The next check is on Saturday. Bring the car seat and learn proper installation from a nationally certified technician. Chula Vista Fire Paramedic Ben Harris is offering the service in an effort to reduce injury or worse from improperly installed car seats. No registration needed.
Imperial Beach surveying senior residents
Imperial Beach has joined the Age-Friendly Community network and is looking for input from residents 50 years and older. Age-Friendly Imperial Beach is a citywide initiative that aims to make the community a great place to grow up and grow old. The Age-Friendly Project Team and a consulting team from the San Diego State University Social Policy Institute will be conducting reviews of public policies, doing surveys and outreach, and holding community forums. Take the survey at tinyurl.com/AgeFriendlyIBSurvey to tell the city what you would like to see in Imperial Beach regarding transportation, outdoor spaces, community support, communication and information, housing and other areas. The survey is open through Jan. 22.
Small Business Expo opens Friday
Southwestern College is hosting a free Small Business Expo from 8:30 a.m. to 12:30 p.m. Friday. Entrepreneurs and small business owners are invited to explore area resources so they can start and grow their small businesses. Network and learn about everything from new opportunities to funding options and government contracting opportunities. Reserve at bit.ly/3Qel5We. Southwestern College is at 900 Otay Lakes Road, Chula Vista. For details, contact Katty Ibarra at kibarra@swccd.edu or (619) 216-6719.
Please send items to fyi.south@sduniontribune.com at least two weeks before events take place.
This story originally appeared in San Diego Union-Tribune.