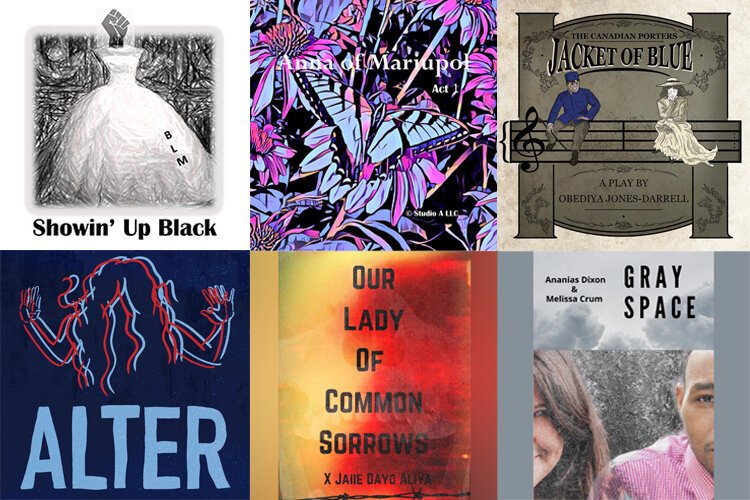 It's every playwright's dream: Acquiring the keys to a theater and the wherewithal to tweak a script and showcase it during workshop productions in front of audiences.
Cleveland Public Theatre (CPT) is making that possible with Test Flight 2023—an annual opportunity that grants playwrights from around the country access to the James Levin Theatre, where they choose casts and directors and design their show's artwork. The playwrights also receive assistance from production staff and stage managers, marketing and advertising support, and a small percentage of box office revenue.
"I believe Cleveland Public Theatre is dedicated to spotlighting new work more than any other theater in the nation," says Kim Furganson, CPT's director of audience engagement and marketing. "The reality for many new writers is that it's like looking for a needle in a haystack to get their work noticed unless they know someone in the business or already have a reputation."
The call for 2023 submissions took place last summer. Selections were based on criteria that included the project's potential and whether the work is truly production-ready and aligned with CPT's mission of producing groundbreaking performances.
"Test Flight is a critical piece of the spectrum of opportunities we have created," says Raymond Bobgan, CPT's executive artistic director. "The idea behind this series is to nurture artists who are on their way to full production and need support in the pre-production phase to create a workshop production."
Bobgan adds that the experience of staging their works in progress can be both helpful to the artists and entertaining and enlightening for the audience.
"Artists can utilize Test Flight to beta test their nearly finished work," he explains. "New work celebrates one of the most essential elements of theater—it is immediately present and live. And that means it is also a special experience for audiences to get in on the ground floor and witness a critical and extraordinary side of theater."
This year's Test Flight runs from this Thursday, Jan. 19 through Saturday, Feb. 25, with six productions chosen to take centerstage over the next five weeks.
Here is a rundown of the six plays taking flight this year
Jaiie Dayo AliyaWeek 1, Jan. 19-21: "Our Lady of Common Sorrows"
Written and directed by Jaiie Dayo Aliya.
A woman recently released from prison, and her loved ones, experience a crisis of faith when her 15-year-old daughter becomes pregnant under mysterious, and perhaps miraculous, circumstances.
About the playwright: Jaiie Dayo Aliya is an Akron Arts Alive and Knight Arts Challenge award-winning playwright, actor, and musician. They studied at Kent State University where they majored in theater arts and Pan-African studies. Aliya is artistic director of Ma'Sue Productions, which has produced eight plays in the last nine years.
Jeanne MadisonWeek 2, Jan. 26–28: "Showin' Up Black"
Written by Jeanne Madison and directed by Michael Oatman.
On the eve of their daughter's cotillion, the Hopegoodes, an affluent African American family, see their plans for the perfect debutante ball collide with a Black Lives Matter protest. And that's not all that collides—their secrets and competing desires get shaken loose by the nearness of the protest and tear at the fabric of this family, challenging what, exactly, it is to be Black.
About the Playwright: Jeanne Madison is a member of the Dramatist Guild. Her plays have been performed at CPT and the Ensemble Theatre, where she is a member of Stagewrights. Favorite roles include the PBS broadcast of "Greenwood: An American Dream Destroyed," "The Velocity of Autumn" at Karamu House, "Picnic" at Oberlin Theater, and Left In Ink at Cleveland Public Theatre. Her on-camera work includes numerous television commercials and films, including Netflix's "White Noise."
Tania BenitesWeek 3, Feb. 9­–11: "Alter"
Written by Tania Benites, directed by Kari Barclay, and co-produced by Teatro Público de Cleveland.
Using a self-help book "Hypnosis for Self-Confidence," customer service representative Maria seeks ultimate self-improvement to succeed in the corporate world. However, she soon discovers that the best version of herself may be her worst enemy.
About the Playwright: Benites is a Peruvian-born and Cleveland-raised theater artist. As an actress, Tania has worked at many theaters in Northeast Ohio, including Cleveland Public Theatre, Teatro Público de Cleveland, Talespinner Children's Theatre, Ensemble Theatre, LatinUs Theater Company, Clague Playhouse, and Rubber City Theatre. As a playwright, Benites' work has been featured in ¡Obras en Evolución!, a festival of new play readings by Teatro Público de Cleveland in 2017 and 2018, where the beginnings of "Alter" were formed.
Dave TabarWeek 4, Feb. 16–18: "Anna of Mariupol—Act 1" and "Gray Space" will be shown on the same bill.
"Anna of Mariupol—Act 1" (a short rock opera set in present-day Ukraine), is written and produced by David C. Tabar and directed by Christina Dupre.
An innocent, young Anna finds family and friends caught up in sudden military conflict and seeks comfort from a higher order.
About the Playwright: Tabar once played keyboard in Westlake's rock band The Color while playing trumpet throughout his school years. Today he's best known for music that he composes, produces, and releases on Blackpool Records, including rock, Classical, and Jazz/Blues/Gospel. Tabar also co-wrote and co-produced the 2018 film and music production, "Angel in a Foxhole," in a collaboration with Dean Love Films in New York.
Missy Crum"Gray Space," is written by Melissa T. Crum and Ananias Dixon and directed by Chennelle Bryant-Harris.
Two strangers meet in an abstract environment. Through the shapeshifting of identity and setting, the pair explore how to have difficult conversations in real time.
Ananias DixonAbout the Playwrights: Crum is a Cleveland-based director, writer, performer, educator, and meaning maker, who holds the position of artistic and education associate at Cleveland Public Theatre. She and co-writer/composer Caitlin Lewins developed "Everything is Okay (and other helpful lies)," a dark musical comedy that received a reading at the New York Musical Festival in 2019.
Dixon, a theater teacher and coach at Cleveland School of the Arts, has credits that include productions at Cleveland Public Theater; Dobama Theatre, Karamu House, and Cleveland Play House, as well as many popular national television series and films.
Obediya Jones-DarrellWeek 5, February 23­–25: "Jacket of Blue"
Written, composed and music-directed by Obediya Jones-Darrell and directed by Tara Taylor.
Set in the golden era of rail, "Jacket of Blue" is a play with music about the struggles faced by Black train porters in the 1920s. With original music inspired by Ragtime, Jazz, Folk, Gospel, and Broadway traditions, the story follows a dignified and conflicted porter who must face the best and worst humanity has to offer during a journey across generations that transcends culture.
Jones-Darrell is an award-winning multidisciplinary artist, producer, filmmaker, playwright, music composer, sound designer, and lyricist of Canadian origin and African descent. While he spent his formative years in Nova Scotia and British Columbia, Cleveland is now the place he calls home. Over the past three years, his work has been performed internationally in theater and film festivals on five continents. In 2019, he was selected as one of Canada's 20 emerging diverse filmmakers by Toronto's Reel World Film Festival.
All Test Flight ticket prices fall under CPT's Choose What You Pay program. All shows start at 7:30 p.m. For more information about Test Flight 2023, call (216) 631-2727 or visit the CPT website.