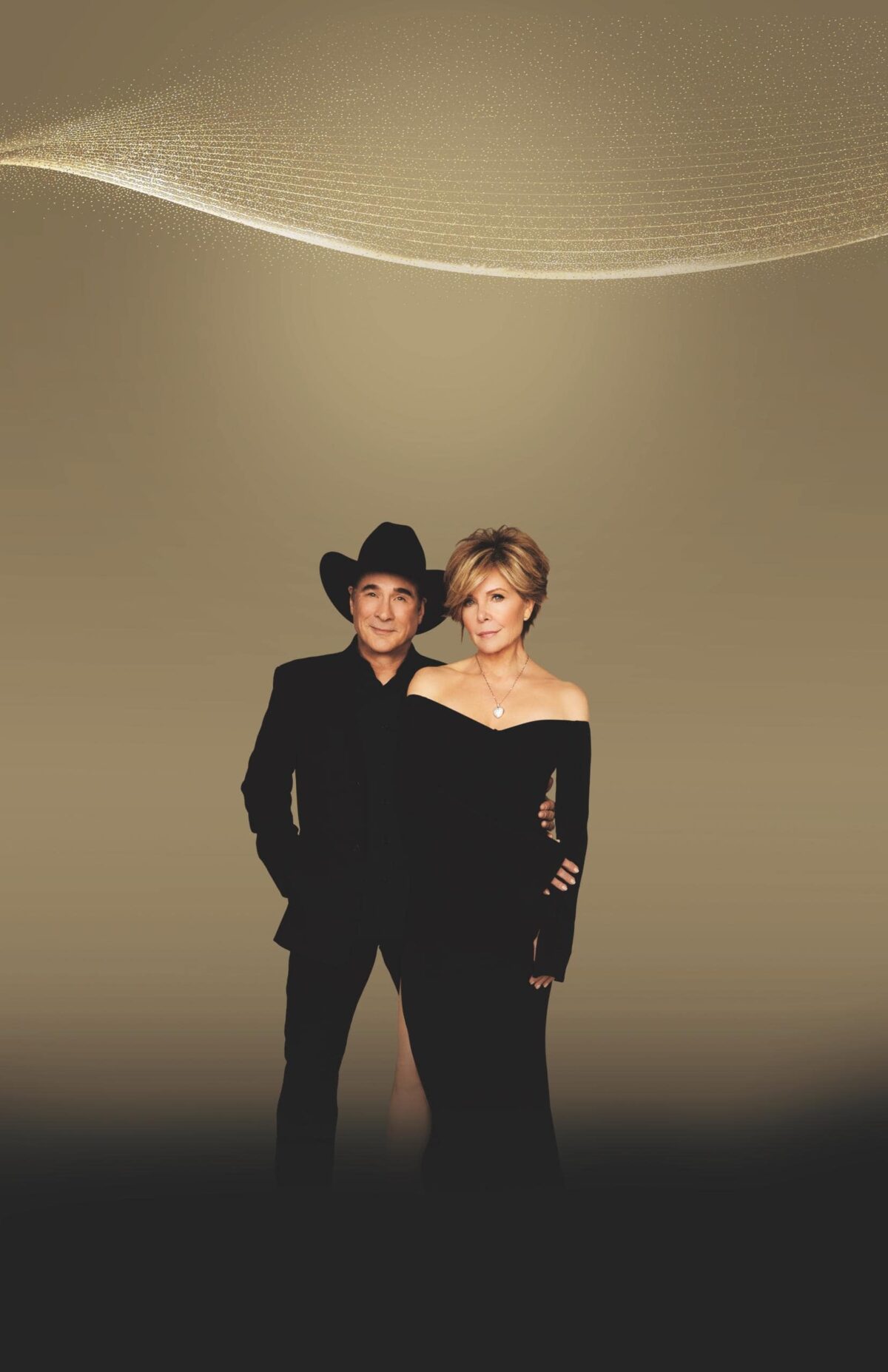 When it comes to legendary voices in country music, Clint Black is among the many on the list.
In the more than 30 years since his debut album, "Killin' Time," he's seen the world.
The Grammy Award-winning musician has accomplished a lot during his career – 22 No. 1 singles, two dozen gold and platinum awards. That's just the beginning.
Black has been on tour with his wife, Lisa Hartman Black and daughter, Lily Pearl on the "Mostly Hits & the Mrs. Tour," which makes a stop at 7:30 p.m. Sunday, Jan. 29, at Kiva Auditorium.
"It's been great having my family on the show," Black says. "Usually, I'm the one homesick when I'm on the road. With this tour, it became a family affair."
Black says the Grammy-nominated duet, "When I Said I Do," which won an Academy of Country Music Award, is part of the show.
Black and Hartman Black were a part of "The Masked Singer," season 4, as the first-ever duo, The Snow Owls.
With a catalog of music that continues to grow, Black admits that it is difficult to string together a set list.
"Playing the hits is easy," he says. "The hard part is making sure it doesn't get stale. I'm looking at the set list every day and thinking about what I want to change. I'll throw in an acoustic number for some fun. We've got a new song in the set because we put out an album in the middle of 2020."
Black still enjoys touring after decades in the music industry.
He's also well aware that the industry is constantly changing.
"It's hard to lay on the couch," he says. "Every now and then, I have to get up and make music or tour. I try to adapt. I learn more about my video editing software each day. I'm trying to figure out the drum sampler so I can write songs to actual drum beats."
Black also keeps himself busy with ventures outside of music.
He's the host of "Talking in Circles with Clint Black," where he interviews musicians.
He's also at the helm of Clint Black Cowboy Coffee.
"Having these other projects keeps me busy," he says. "Being on stage with music is always my first love."