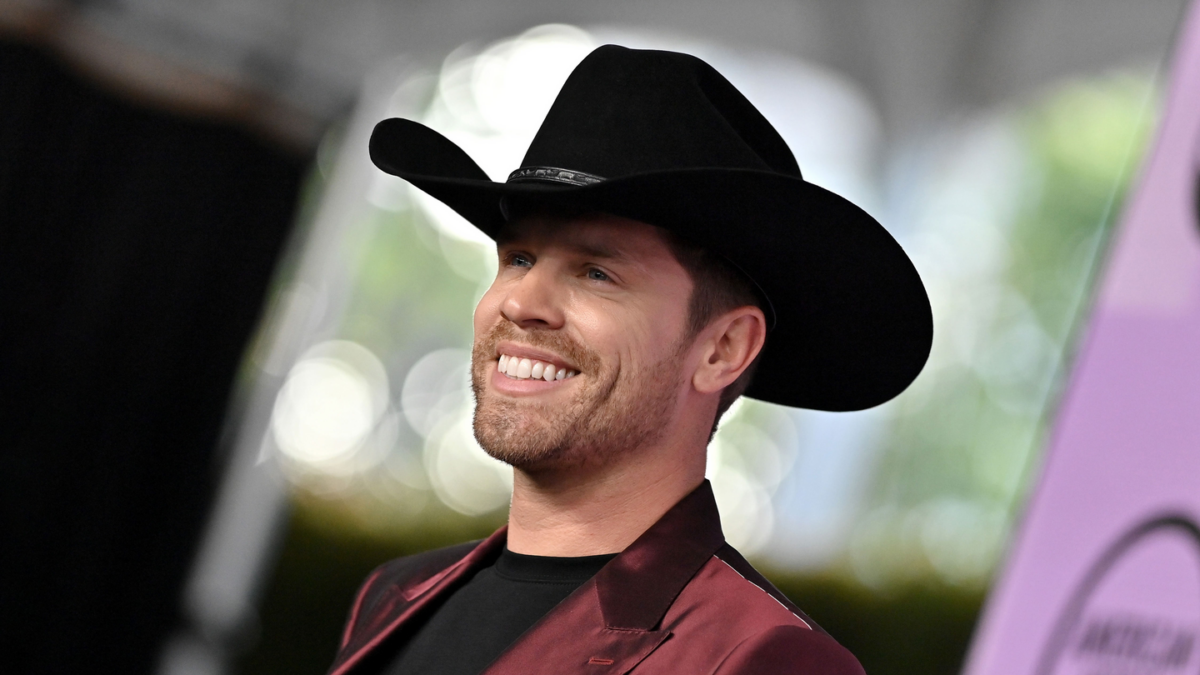 Country music star Dustin Lynch has returned home for the holidays to give back to his community. 
The "Party Mode" singer previously paid it forward with his seventh annual benefit concert at Tullahoma High School in Tullahoma, TN. The country powerhouse pulled from his award-winning catalog and performed tracks inspired by his hometown, such as "Small Town Boy" and platinum-selling hit "Ridin' Roads." 
The interactive show also featured songwriters Hunter Phelps, Jordan Minton, and Jordan Reynolds. In the midst of the set, the country crooner joined forces with his long-time collaborators to deliver his latest ballad, "Wood On The Fire."  
The musical charity event raised well over $30K for a handful of nonprofits – The Shepherd's House, Tullahoma Sports Council Inc, and Hands-On Science Center. Lynch highly encouraged concert-goers to bring presents for the Tullahoma Fire Department Toy Drive. Before the heartwarming affair, the hitmaker fled to Nashville's Phillip's Toymart to gather a "Santa-sized" bag of gifts to donate to their initiative. 
Lynch recently (Dec. 22) dropped a touching video to his track "Somethin' That Makes You Smile." The uplifting single lives on his fifth studio album, "Blue In The Sky." The release showcases his small acts of kindness and how he lent a helping hand around Music City. 
"It's been a wonderful 2022," declared Lynch. "I was thinking, 'How do we cap this year off?' We decided, you know what? Let's give back a little bit. We're at Phillips Toymart in Nashville, TN, and we're gonna buy a ton of toys, load the truck up, and drive around Nashville. Head down to Tullahoma, bring some toys to kids that maybe can use it," he added in the video. 
While spreading joy, he made a surprise appearance at Seacrest Studio in Monroe Carell Jr. Children's Hospital at Vanderbilt. The clip captures Lynch making a difference through music and bringing happiness to the sick. 
"Y'all have been so good to me this year, I wanted to give back and spread some joy this holiday season," shared Lynch on Instagram. "Hope y'all enjoy this as much as we enjoyed making it. Happy Holidays Y'all." 
While many country music fans flocked to the comments to thank the vocalist for his generous contributions, A-listers in the genre told Lynch to give them a buzz the next time he dedicates his time. 
"Hollar at me next time, I would've helped," said Jelly Roll. "What a wonderful blessing you are! I absolutely love this song. Thank you for all you do and for the wonderful music you share with us," gushed a follower. "It Ain't Hard to cheer for this guy," added Graham Bunn.  
The singer-songwriter, with a heart of gold, had a whirlwind of a year. Lynch's duet "Thinking 'About You" featuring MacKenzie Porter brought his career to new heights and made history by being the longest-running single on the Billboard Country Airplay chart.
 The promising artist won't be stopping anytime soon, as he plans to kick off 2023 at Luke Bryan's Crash My Playa music festival and will embark on Kane Brown's Drunk Or Dreaming Tour in the spring. For tickets and upcoming appearances, visit dustinlynchmusic.com.