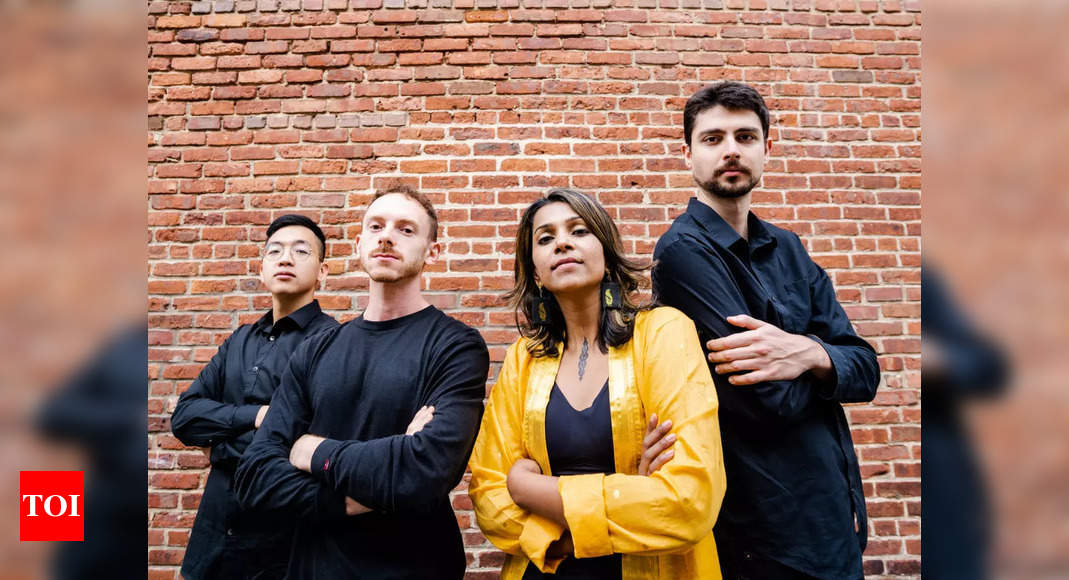 Chennai-born, New York-based singer-violinist Harini Rini Raghavan has been wowing audiences with her version of Indian electronica even as she rubs shoulders with the best musical talents at the Berklee College of Music. Rini is now all set to showcase her musical abilities across India as she gets ready for her Rini Live/India tour. The musician shares with us her experience of being an ambassador of Indian music in the Western world…
Excited about your India tour?

Very much! It's been almost five years since our last tour, and we've had a lot of new music and fans since then. We can't wait to meet everyone and connect with them.
Have you visited Chennai before? Any fave spots?
Yes, my hometown is Chennai, and I'm here quite often. My band's drummer visited Chennai on their last tour, but the other members are newer; it's their first time in Chennai. A favourite destination would be Besant Nagar Beach and Eden Restaurant.
When and how did your fusion music act start?
I created this project when I graduated from Berklee in 2015. I wanted to always create a project with people bringing in their own styles in an aesthetic way. I met so many amazing foreigners who were interested in playing Indian music or contemporary Indian music. So, it felt natural to seek them out, create a composition that's Indian (classical/folk) at its core, and then have enough space for them to explore their own styles within this framework. I also feel that over the years this has become a medium for me to share my culture with people from other cultures. When we are on tours, we talk about our food, our upbringing, and our culture.
How is it to work with an international lineup of musicians to get your desired sound?
My education at Berklee helped me learn to communicate with international musicians through sheet music and see Indian music through the grammar of Western music. This made it very easy to chart out my compositions and then explain to the band how I envisioned the song. A sheet of music and a MIDI demo are what I start with to get across the song form and the nuances of the ragas of the composition. I think without this, it can be a cumbersome process to work together with musicians from different musical idioms.
Can you share the experience of being part of the voting process for the Grammys?
Being a voting member really makes me feel like I have the power to be a part of recognising and honouring music made by artists from around the world. I feel like I bring representation to the Recording Academy with my identity and the music I play, making it a more diverse space. I really enjoyed listening to all the submissions in my favourite categories.

How is Indian music received in the West? Do you think Indian acts can crack the code of international stardom like BTS?
It's amazing! So many Indian and Indian American musicians are doing great work presenting both Indian classical and contemporary music to western audiences — bands like NY-based Red Baraat, and Brooklyn Raga Massive have built up a huge community of non-Indian people who appreciate Indian music. Indian acts can definitely get audiences on the international stage. For fame, though, I think it's different. The music needs to be more pop (like BTS), and I think some film songs (the equivalent of Western pop) have had that reach on social platforms, like Kolaveri or Naattu Naattu.
You've toured many places and collaborated with many fine artists. What is next?
Shakthisree Gopalan and I just presented a show in NYC that was a combination of indie fusion, Tamil and Malayalam songs. We plan to take that on the road soon. I hope to play in Canada later in the year and do a bunch of other cities in the US with my band. Record some new Blue Carpet sessions with international artistes.