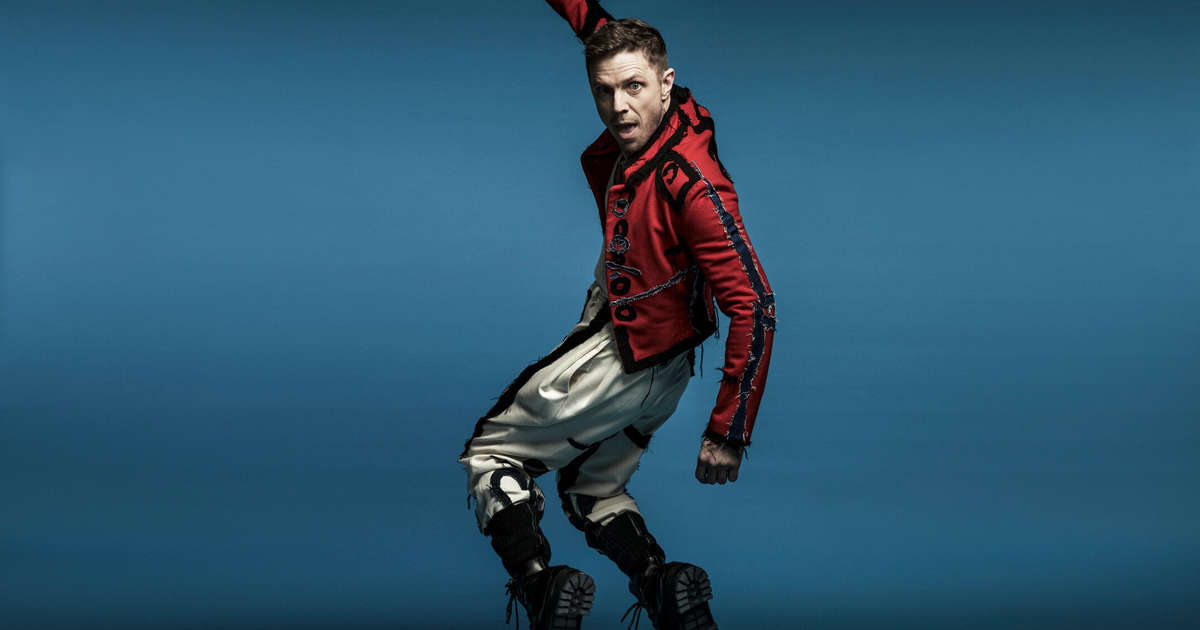 We're always highlighting great new music added to the Double J playlist.
New to Double J? Here's how you can tune in, no matter where you are.
Break out the glitter ball because Jake Shears is ready to dazzle.
The Scissor Sisters frontman is releasing his second solo album later this year, it's called Last Man Dancing and he describes it as the "ultimate house party."
"Electro-pop, tech-house, poppers-fueled disco, it's MY afters and YOU just got the address," he says. "We can be as loud and late as we want." Sounds good, right?
Well, we already have an invitation in the form of lead single 'Too Much Music'. It's a big disco-pop banger, complete with a rubbery bassline, string stabs, a floor-filling groove and a Broadway-scale choir. And as you might expect, that song title is a bait-and-switch.
'There can never be too much music for me' Shears sings, elongating that 'be' with his melismatic falsetto.
It's a big, glamorous blockbuster of a track that fits snugly in step with the current disco revival (think Beyoncé, Dua Lipa, Jessie Ware, our own Kylie Minogue) and doubles as a homage to the trailblazers of the '70s and '80s.
Speaking of Kylie, she's one of several big names on the guestlist for Shears' new album.
Alongside Ms. Minogue, you'll hear from New Orleans' Queen of Bounce Big Freedia (fresh from being sampled on Beyoncé's 'BREAK MY SOUL'), Amber Martin, Le Chev as well as cameos from Iggy Pop and Jane Fonda.
We're anticipating some kind of spoken word segues or skits, with Shears saying the follow-up to his 2018 self-titled album has a bit of a narrative concept.
"Presented in two distinct halves, it chronicles a night's journey from sing-along dance anthems into the deeper, darker corners of my living room."
We're also enjoying the album cover, 'cos who doesn't enjoy a visual gag.
Last Man Dancing is out Friday 2 June.
Check out Double J's Best New Music playlists on Spotify and Apple Music for more great new tunes.