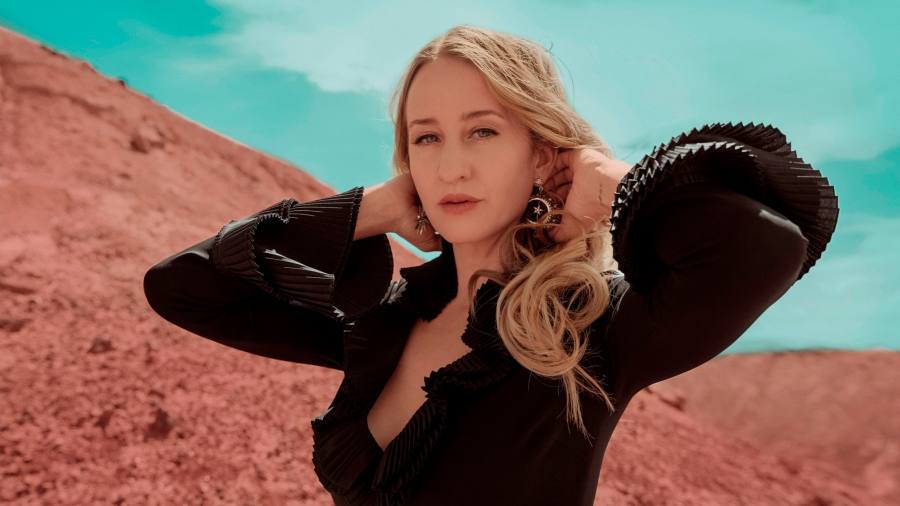 Strays is Margo Price's fourth album. A Nashville country music outsider, originally from Illinois — a stray of sorts herself — she came up through the city's independent scene, gigging in the bars and clubs on its east side. Mainstream labels shunned her. Her debut album, 2016's Midwest Farmer's Daughter, was the first country record released by Jack White's Third Man Records, a rock outpost in Nashville. It launched her as a successor to the outlaw country acts of the 1970s. The association was cemented when veteran outlaw Willie Nelson duetted on her follow-up album, 2017's All American Made.
Her new songs were created during writing sessions with her musical collaborator (and husband) Jeremy Ivey. It does not take long to detect the pair's use of magic mushrooms to oil the artistic wheels; no longer than the opening moments of the album, in fact, during which a trippy organ haze evokes a mirage-like vision of The Doors. The song that emerges from this haze is "Been to the Mountain", a shamanistic psych-rock stomper inspired by Patti Smith, with lyrical riddles from the school of Bob Dylan ("Well, I wish I was God but I'm glad that I'm not").
Co-produced with Price by Jonathan Wilson (Angel Olsen, Father John Misty), Strays takes the singer's wayward path through country music almost completely off-piste. "Light Me Up" is a Led Zeppelin-indebted number in which levees break and Tom Petty's sideman Mike Campbell plays wah-wah guitar solos. "Radio" combines twangy country guitar licks and symphonic swells of sound with an electronic beat and a guest vocal by indie music star Sharon Van Etten. Both are enjoyable, although not quite as charged as they would perhaps like to be.
Matters move up a gear with storytelling songs such as "County Road", a touching heartland rocker about small-town suffocation, and "Lydia", an intense orchestral ballad about abortion, drug addiction and the war on women's bodies. It includes an example of Price's lyricism at its sharpest, when its opioid-addicted protagonist sleeps with a man twice her age for a fix. "Really though," Price laments, "it was anything but sleeping."
★★★☆☆
'Strays' is released by Loma Vista Recordings