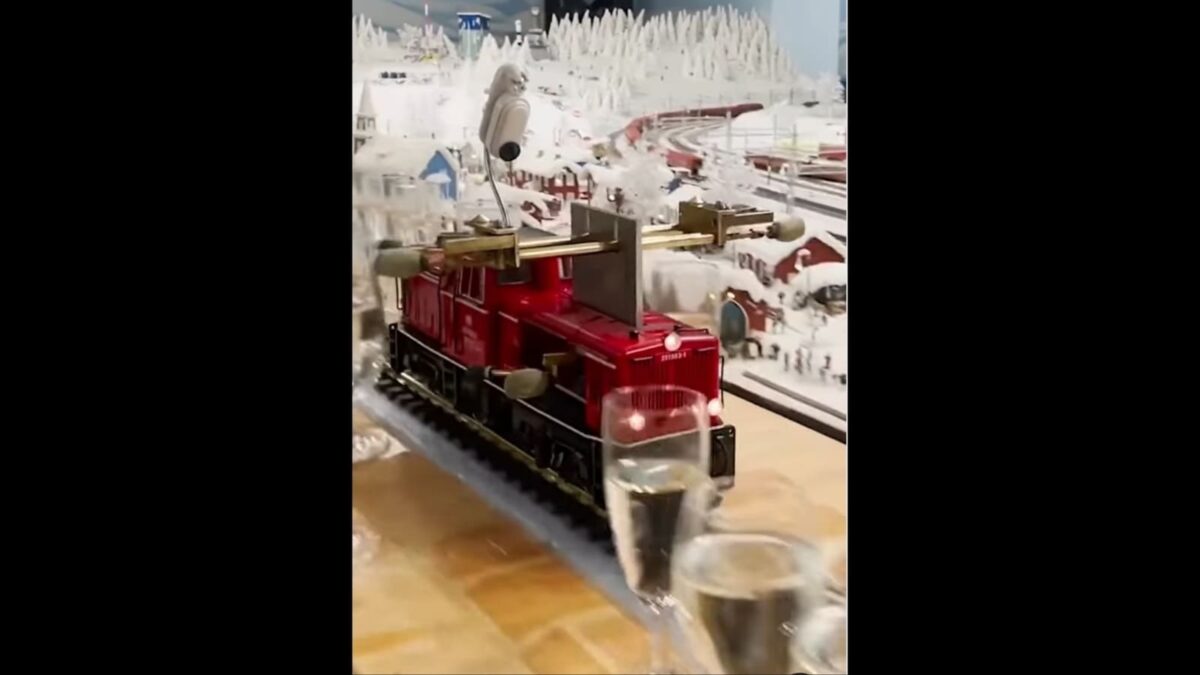 Guinness World Records (GWR) regularly share photos and videos related to different kinds of world records on their social media pages. In their recent post, they shared a world record set by a model train. According to the record-keeping organisation, Miniatur Wunderland Hamburg GmbH played over 2,840 notes over a 211-metre track to set the Guinness World Record.
"Longest melody played by a model train 2,840 notes by @miniaturwunderland," read the caption of the video shared on Instagram by Guinness World Records. They also posted several hashtags, including #melodysongs and #guinnessworldrecords. The video shared by Guinness World Records shows the model train playing 20 classical melodies using 2,840 glasses filled with varying amounts of water, and it is soothing to the ears. The record was attempted in Germany at the company's exhibition centre on 17 March 2021.
Watch the video below:
Since being shared a day ago, the video has accumulated more than 1.1 million views, and the numbers are still increasing. The video has also received several comments.
Here's how people reacted to the video:
"Ok, this one is kinda cool!" posted an individual. Another shared, "Evaporation has entered the chat." "That's so amazing how they synchronised it using the moving model train on the railtrack and pinging the glasses together as it went along it was so beautiful done I was so well composed by then i love to hear full version of each composed classic melody music of Mozart-rondo alla turca and beethoven-fur elise PING TING!!!!!" commented a third.