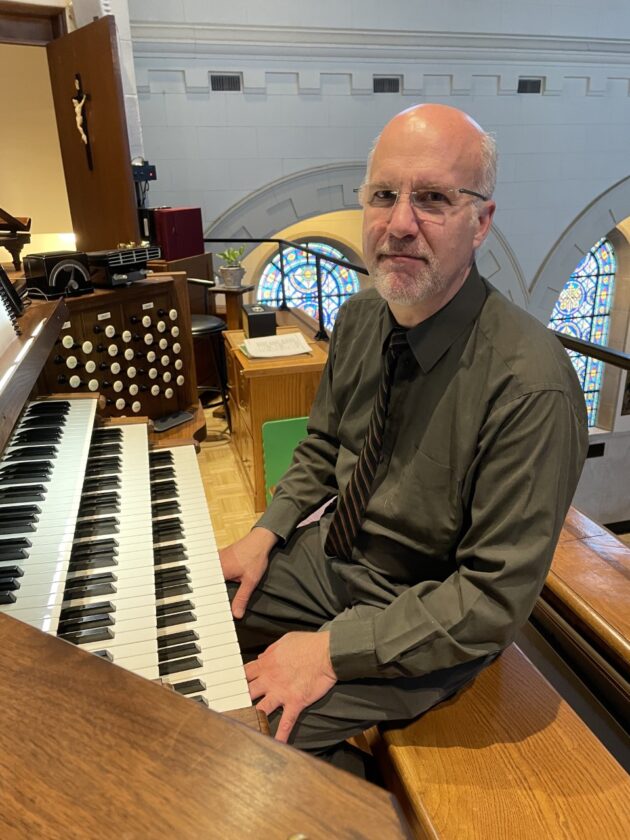 By Journal Staff
MARQUETTE — The Marquette Choral Society has honored John Ignatowski with the 2022 Upper Peninsula Choral Leadership Award.
Ignatowski received the honor for his musical talent along with his long-time contributions to choral groups throughout the Upper Peninsula and regions of Canada.
He has a long list of accomplishments working in both religious and secular capacities.
Ignatowski is currently the director of sacred music and liturgy at the St. Jospeh & St. Patrick Parish in Escanaba.
His other experience includes service at the St. Peter Cathedral in Marquette and Holy Name of Mary Proto-Cathedral in Sault Ste. Marie.
Ignatowski has also worked across the border as the music director of the Algoma Fall Festival Choir in Sault Ste. Marie, Canada.
Ignatowski has also played a prominent role with Catholic Diocese of Marquette liturgies with his service as the music director and conductor of the choir for the episcopal ordination of Bishop Alexander Sample in 2006 and also performed the same role during the Sesquicentennial Mass at the Superior Dome in 2007.
He is also an accomplished multi-instrumentalist, mainly playing the piano, organ and harpsichord, while he also plays the violoncello, bass viola and traditional fiddle.
Ignatowski has published multiple compositions, including "Shepherds Toiling in the Soil", a song featured in the Hymnal of the Diocese of Marquette.