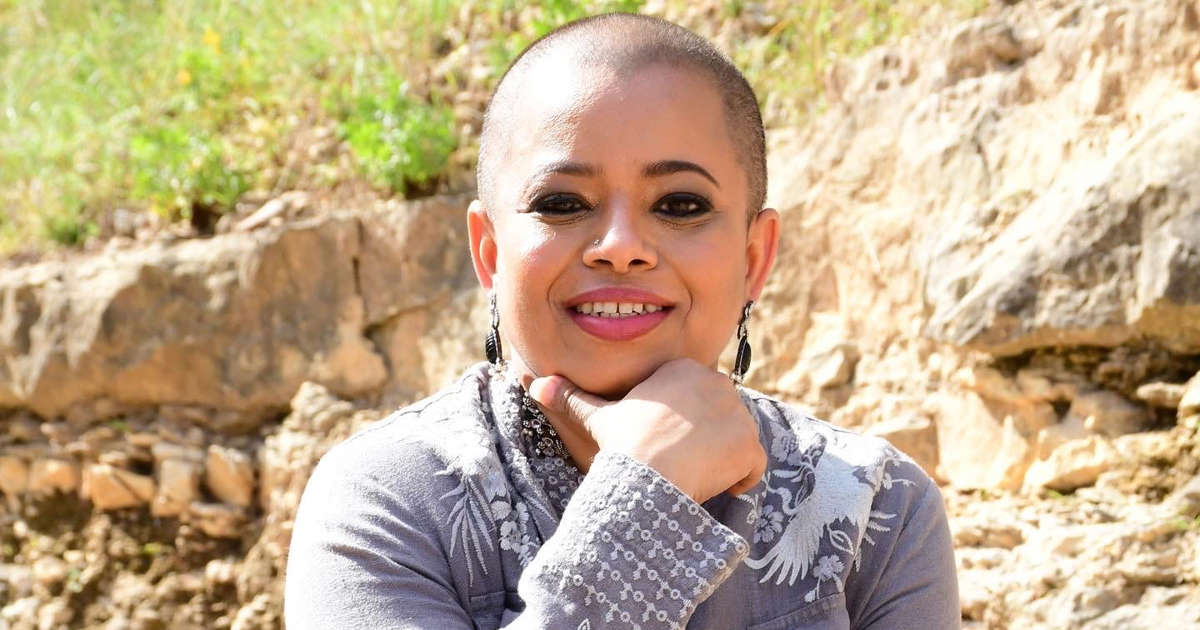 On her latest album, "Numinosum," Austin singer-songwriter Nagavalli meanders easily between Eastern and Western sounds, a unifying throughline provided by the power of her luminescent voice.
"Growing up in India, I formally trained in Indian classical music for several years. I didn't train formally in any Western styles," she says.
Before relocating to America as an adult, her exposure to Western music was limited to a few records her father had at home. As she made her home in Austin, she became immersed in the local singer-songwriter scene, learning to blend her music with folk, Americana and Latin sounds.
More:Austin Psych Fest returns with Toro y Moi, Cuco; plus Oblivion Access, MoFest becomes MOCO
"When you experience the styles blending seamlessly, when the music and the merging happens naturally without ever having to force the fusion, the beauty of those moments is the most rewarding part to me," she says.
For the new album, she embellished a cover of Eliza Gilkyson's "Midnight Oil" with classical Indian flute. She based the lilting English-language song "I See You" "on the beautiful Indian classical raga "Hamsadhwani" and included Indian instruments like sitar, tabla and surbahar throughout the album, she says.
One of the most buoyant tracks on the album is also one of the most traditional, "Damadam Mast Qalandar," a joyous song that praises the Sufi saint of Sindh (Pakistan), Lal Shahbaaz Qalandar.
"Many Sindhis in India also sing Damadam Mast Qalandar in praise of Lord Jhulelal — considered an incarnation of God Varuna and the most revered deity (a water deity) in their culture. It's an amazing amalgam of religions and cultures, inherently bringing a message of unity," she says.
More:SXSW adds New Order, Tangerine Dream, Killer Mike to 2023 music lineup
For the release party, Nagavalli is bringing a host of talented friends. Her backing ensemble will include a full band with guest appearances from Carrie Rodriguez, Patrice Pike, Indrajit Banerjee and Oliver Rajamani. Singer-songwriter Betty Soo will open the show.
"It's truly a testament to the fact that music, indeed, has no boundaries. Folks can expect an experience, an East-West sonic journey," she says.
More information: 8 p.m. Saturday at Stateside at the Paramount Theatre. Tickets start at $25. austintheatre.org.
More concerts in Austin this week
Thursday-Friday: Death Cab for Cutie at ACL Live. Calling all millennials (and other fans of 2000s indie rock): if you failed to get your sob on during Austin City Limits Music Festival last year, Ben Gibbard and company are back with the tour for their latest, "Asphalt Meadows." Technically sold out. 8 p.m. acllive.com.
Friday: Amy Ray at Stubb's BBQ. The Georgia native best known as half of the iconic folk duo Indigo Girls brings the tour for her solo album, "If It All Goes South," to Austin. $22 advance, $27 day of show. stubbsaustin.com.





© Suzanne Cordeiro / Special to American-Statesman
Amy Ray of The Indigo Girls plays this week at Stubb's BBQ.


Saturday: Cécile McLorin Salvant at Bass Concert Hall. The brilliant singer has dominated the vocal jazz category at the Grammy Awards for most of the last decade. This is the tour for her 2022 album "Ghost Song," but she has a new release, "Melusine," coming in May. $10 and up. texasperformingarts.org.
Tuesday: J.I.D. and Smino at Stubb's. As far as places to woo your boo on Valentine's Day go, it doesn't get much better than the co-headlined "Luv Is 4ever Tour" by the two ascendant rappers. Unfortunately, you'll have to hit the secondary market for tickets, because it's technically sold out. stubbsaustin.com





© David KA provided by umusic.com
Rapper J.I.D. co-headlines a bill with Smino at Stubb's BBQ on Valentine's Day.


This article has been updated to correct the date of Cécile McLorin Salvant's show at Bass Concert Hall.
This article originally appeared on Austin American-Statesman: Austin music picks: Nagavalli album release, J.I.D. and Smino, Death Cab for Cutie, more