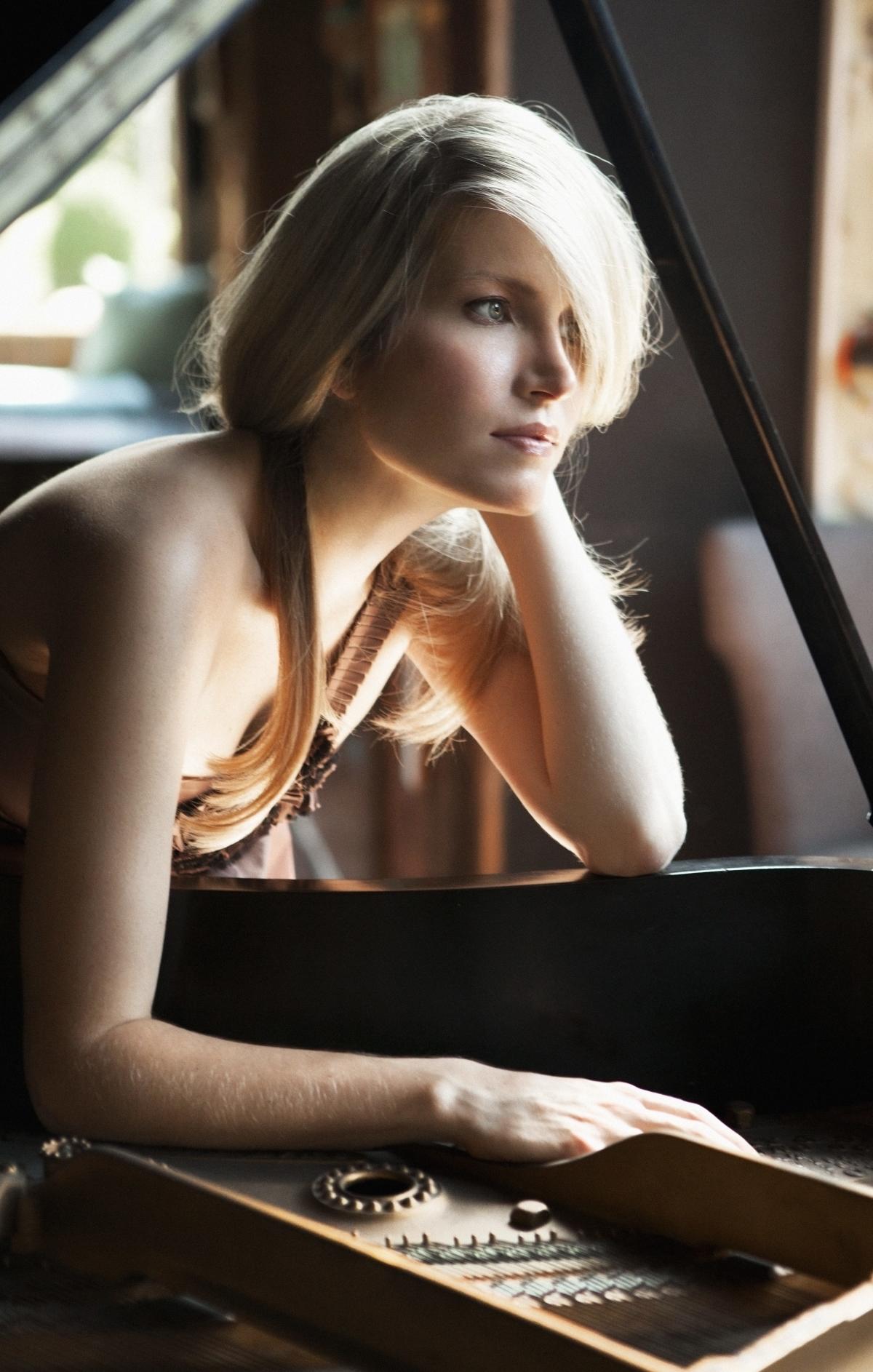 While gray January is still upon us, Newport Classical will soon be celebrating Valentine's Day with our next Chamber Series concert on Feb. 17 at the Recital Hall at Emmanuel Church, where we continue to present some of the world's leading musicians year-round in an intimate and acoustically vibrant setting.
Venezuelan pianist Gabriela Martinez joins us on Feb. 17, to perform music by Rachmaninoff and Beethoven along with selections by young composers Caroline Shaw and Viet Cuong, as well as Brazilian composer Heitor Villa-Lobos. Versatile, daring, and insightful, Gabriela is establishing a reputation on both the national and international stages for the lyricism of her playing, her compelling interpretations, and her elegant stage presence. Since making her orchestral debut at age seven, she has played with distinguished orchestras around the world and her wide-ranging career includes world premieres of new music, live performance broadcasts, and interviews on TV and radio. We are excited to welcome her to Newport.
As part of our commitment to creating connections between classical music, the artists who perform it, and our Newport community, all of the musicians coming to Newport also perform for and speak with students during their time here, through our Music Education Residency initiative. Gabriela will be visiting Claiborne Pell Elementary School and introducing the students to the composers from her concert program and showing the similarities in musical language between composers of today and those from the core canon.
Additionally, thanks to a generous grant from the Gruben Foundation, we are pleased to be able to offer free student tickets for this concert as well as all of our Chamber Series performances! Email us at info@newportclassical.org to learn more.
Coming up in March, we will be announcing plans for our summer 2023 Newport Classical Music Festival, which runs from July 4-23. We can't wait to share what a spectacular line-up we have this year, and look forward to returning to Newport's mansions and historical venues for these one-of-a-kind performances.
In advance of her concert next month, we caught up with Gabriela Martinez to find out what she's looking forward to about coming to Newport:
Newport Classical: Which piece on this program are you the most excited to perform and why? How do you curate programs for recitals?
Gabriela Martinez: I am so excited to perform pieces from my recital program Resonances. Resonances is a journey that invites us to explore the echoes within us. To explore the search and inspiration that happens beneath the surface. To explore where music takes us.
I love creating a story and an adventure to take. In my programs, I like including a mix of composers. This program features a collection of pieces by well-known composers such as Beethoven and Villa-Lobos and also by some incredible composers alive today – Viet Cuong and Caroline Shaw.
NC: Is there anything you are looking forward to doing in Newport?
GM: I have only been to Newport once for 24 hours, and I am so looking forward to going back! I hope to do the Cliff Walk, see the beaches, the beautiful mansions and architecture, and eat at local delicious restaurants!
NC: What will you be focusing on in your educational masterclass?
GM: I am really looking forward to working with the students. I am passionate about music education. I think having music in our lives is really important, and I am honored to be collaborating with these young artists!
Gabriela Martinez will be presented by Newport Classical at Recital Hall at Emmanuel Church, 42 Dearborn St. in Newport, on Friday, Feb. 17 at 7:30 p.m. Tickets can be purchased online at www.newportclassical.org. Be sure to join Newport Classical's mailing list to be the first to know about upcoming concerts and events: www.newportclassical.org/email-sign-up
Trevor Neal is the Newport Classical director of artistic planning and engagement. Newport Classical's column appears monthly on newportri.com and in The Newport Daily News.
This article originally appeared on Newport Daily News: Gabriela Martinez performs Newport Classical concert on Feb. 17