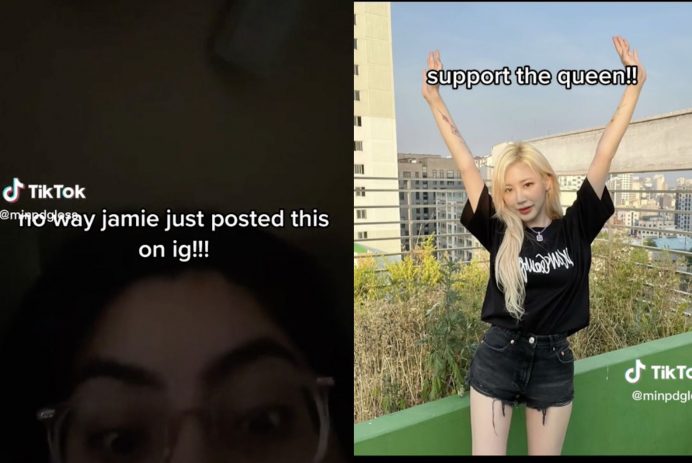 A K-pop star accused her boyfriend of cheating with four to five other girls in a series of Instagram Stories posted on Jan. 22.
Park Ji-min, who professionally goes by the moniker Jamie, is a South Korean singer who rose to fame after winning the first season of Survival Audition K-Pop Star and being a member of the singing duo 15&. She was the host of After School Club from 2014 to 2022 but has since focused on her solo singing career and touring.
Park and her boyfriend, actor Goo Min Chul, went public with their relationship in Nov. 2022 in a since-deleted Instagram post. Yesterday, hours after the couple shared photos of the two of them on a ski trip, Park took to Instagram Story to accuse Goo of cheating on her.
"When you find out ur boyfriend is a cheater," the 25-year-old wrote in one slide. "He doesn't know it yet but he's definitely getting out of my lifeee."
The Stories have since expired on Park's Instagram, but the Twitter account Pop Base took screenshots of the accusations. Park even replied to Pop Base's screenshots with "Oops?"
"Have fun with 4-5? other girls babe," Park concluded.
Other circulating screenshots of Park's Stories show that she said she was going to "write a good fucking song about it" and that her followers should not "bash men … just him."
Park was recently in the news after her contract with Warner Music Korea expired and both parties decided to not renew it.
According to K-pop fans on Reddit, rumors have swirled that Park felt she was "neglected and barely promoted" by the label.
"Hopefully she will have a better team to support her endeavors and also help her develop her artistic identity," another poster wrote. "Whole kpop community know she can SANG but can't pinpoint what is her own sound [is] as a vocalist."
As of reporting, Goo has not commented on the cheating accusations.
In The Know is now available on Apple News — follow us here!
The post K-pop star accuses boyfriend of cheating on her in Instagram Stories appeared first on In The Know.
More from In The Know:
People are memeing New York Magazine's 'nepo baby' charts
BTS members set to start South Korea's mandatory military service
BTS is the most-viewed artist of all time on YouTube
Does J-Hope have a girlfriend? Here's what we know
K-Pop fans hyped after BTS member J-Hope 'slays' his historic Lollapalooza performance