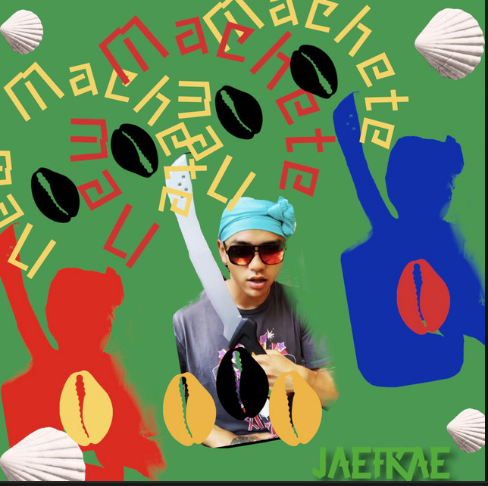 With a danceable versatile flavour like no other, the Chicago-hailing rapper and producer, JaefKae, burst onto our radar with the genre-fluid beats in his latest single, New Machete.
The tropic earworm picks at the roots of hip hop, Caribbean Dancehall, Reggaeton and Soul and plants the seed for a fresh new sound, defined by kaleidoscopically colourful instrumentals and the effortlessly high-vibes in the vocals.
During his career, JaefKae has opened for Nas and Pusha T, taken his high-energy performances across Chicago, and used his platform to represent his Afro-Purto Rican and Japanese descent, be a force of resistance against police oppression and to fight for black liberation.
His moniker comes from JFK because his 200-song discography "will blow your f***ing mind". Considering that New Machete completely dominates your psyche before flooding it with dance-worthy rhythms and elevated talent, JaefKae had every basis to be that bold when settling on the pseudonym that will ripple across the globe attached to his infectiously upraising tracks.
New Machete is now available to stream on Spotify.
Review by Amelia Vandergast