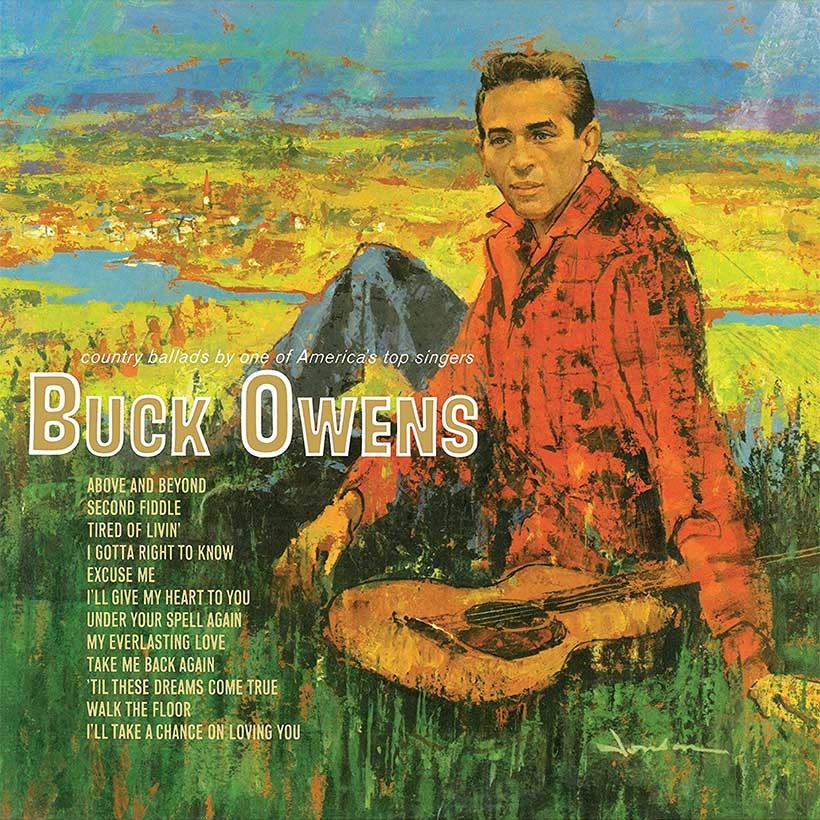 Buck Owens was the country original from Sherman, Texas, who became known as one of the leading protagonists of the Bakersfield sound. From 1963-64 onwards, he was unstoppable with his sequence of hit singles and albums, and a reputation enhanced as the country star that The Beatles themselves covered, when Ringo Starr sang his 1963 country chart-topper "Act Naturally" on the Help! album.
But that consistent success didn't arrive until Alvis Edgar Owens, as he was born in Sherman, Texas in 1929, was well into his 30s. Plenty of dues were paid before that, many of them after he relocated to California in 1951. He had three major country hits in 1959 and 1960, with "Under Your Spell Again," "Above and Beyond," and "Excuse Me (I Think I've Got A Heartache)."
Then, as his next substantial hit "Foolin' Around" bounded into the country charts, Owens finally had an album to show off. Capitol released his self-titled debut LP in January 1961, though it included material that had been recorded as long ago as 1958. Nevertheless, the 12-track collection initiated the artist's working relationship with producer Ken Nelson, who oversaw the set at Capitol's famous studios with Virginia Stewart.
Listen to uDiscover Music's Country Music In 20 Songs playlist.
Those first three hit singles were all included, though "Foolin' Around" wasn't, as singles were often given their own breathing space in the market in those days. Owens wrote six of the songs on his own and co-wrote all but one of the others, with that "Above and Beyond" hit (first recorded, unsuccessfully, by Wynn Stewart) being penned by another key man in Buck's career, the prolific writer Harlan Howard. Within just seven months, the LP Buck Owens Sings Harlan Howard was on release, and in terms of album releases, Buck was making up for lost time.
Buy or stream Buck Owens.
For the latest music news and exclusive features, check out uDiscover Music.
uDiscover Music is operated by Universal Music Group (UMG). Some recording artists included in uDiscover Music articles are affiliated with UMG.