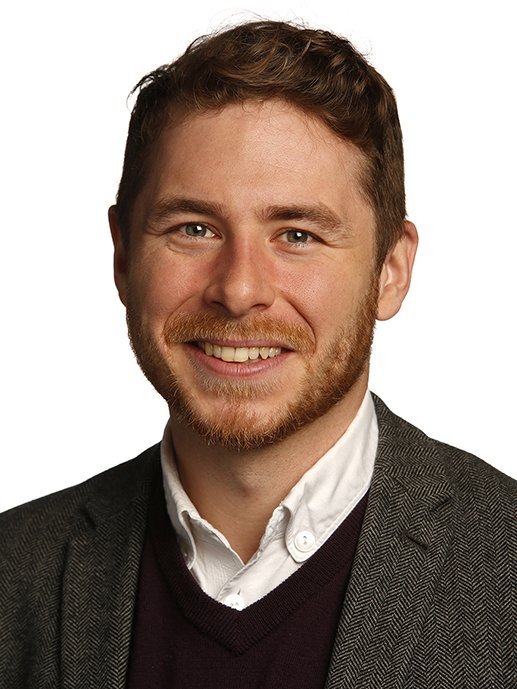 The music industry makes strong efforts to reduce its carbon footprint, yet the industry's greenhouse gas emissions have increased with the transition from CDs to streaming, according to music researcher Kyle Devine at the University of Oslo, Norway.
By Mari Lilleslåtten
Records made from sugar and climate certificates are just some of the music industry's efforts to improve on sustainability. "They mean well, but have limited opportunities to create change," says music researcher at UiO.
If you go to a music festival in 2022, there is a good chance that you will be served organic food, that there are parking facilities for bicycles, or that the artists have signed an agreement to travel in a climate-friendly manner.
Disposable beer glasses are a thing of the past, and artists can give some of their profits from record sales to good climate causes. It is all part of a greater climate accounting effort.
"There is widespread willingness to create climate-friendly solutions in the music industry," says Kyle Devine, Professor of Musicology at the University of Oslo.
In 2019, Devine published his book Decomposed: The Political Ecology of Music, where he discusses the environmental impact of music—especially the recording industry. He experienced strong interest from music production communities and the international media, and the book led to offers of advisory positions in key green initiatives. But it also led him to start asking new questions about music and climate.
"The music industry is one industry among many, where climate is now high on the agenda. It can be seen as a microcosm for society at large. Therefore, what goes on there is also relevant to other fields."
A greener alternative to vinyl records

One of the points Devine made in his book was that the music industry's greenhouse gas emissions have increased with the transition from CDs to streaming. In many interviews about the research, he has been asked whether that means people can go ahead and buy vinyl records and CDs with a good climate conscience.

"It is a question of scale. For example, if you buy a vinyl record and listen to it over and over again, it may have a lower footprint than if you stream music non-stop," he says.
"No matter how you listen to music, it will always have a climate footprint – but the format is an important factor in determining the extent of it."
Devine began to toy with the idea of a more sustainable alternative to traditional vinyl. Many people had already explored this idea, and the researcher came into contact with a British company called Evolution Music.
"Over the past several years, Evolution Music has developed an LP made of bioplastics, from renewable raw materials."
In September, they released their first sustainable twelve-inch single, featuring the A-side song 'Future if Future' by none other than R.E.M. frontman Michael Stipe. 500 copies of the single were made, all of which were quickly snapped up by fans.
It doesn't solve all problems

Devine was invited to sit on an advisory board for Evolution Music. This meant he could contribute his professional views and collect data for his ongoing research.
"The research ethics aspects involved in the role of both advisor and researcher are discussed in the book I am working on," he emphasises.
The bioplastic in the music records is made of sugar. Currently, it delivers 90-95 percent of the quality of a regular vinyl record, but the goal is a record of equally good quality.
"The advantage is that it is more environmentally friendly than plastic, which is made from oil. It will also meet an urgent need in the music industry."
There are currently long queues to get vinyl records pressed. The combination of big stars like Taylor Swift, Dua Lipa and Beyoncé releasing their records on vinyl, and the ongoing vinyl shortage, means that the bioplastic alternative is emerging as a very attractive option for the industry.
However, that doesn't mean that Devine thinks a greener LP will solve all problems.
"Sugar also has a problematic history, which I know the company is fully aware of. If this were to be scaled up, they might have to think about raw material production in a different way."
Fundraising for climate projects

Whereas greener products provide music lovers with an alternative when buying music, foundations and campaigns are a way to funnel some of the revenue back to the environment.
"One example is Earth/Percent. They encourage musicians and music organisations to give them a percentage of their income," Devine says.
Earth/Percent was founded by Brian Eno, the 74-year-old musician who, after his time in Roxy Music, became best known as a pioneer of ambient music.
"The idea is that the money will go to actors who work specifically to stop climate change. Among other things, they have collaborated with Music Declares Emergency, which focuses on political influence through artists and music organisations under the slogan 'no music on a dead planet'."
Earth/Percent has also invited the professor to sit on their scientific advisory board, and they collaborate with the aforementioned Evolution Music. There are a number of similar initiatives. In the UK, a unified music industry started Julie's Bicycle, which receives donations from companies such as Universal Music and Warner Music Group.
Climate certificates and labelling green alternatives

Norway's Øyafestivalen has previously been honoured with awards such as the International Greener Festival Award and AGF Circular Festival Award. Itis one of several festivals that puts great effort into climate labelling themselves.
They are not alone in doing this.
"Many take courses and certificates to increase knowledge about carbon footprints, and to show the outside world that their festival or concert stage has climate consciousness."
As part of his fieldwork, Devine has participated in such courses through Climate EQ in the UK.
"You learn about carbon footprints, perhaps increase your awareness – and not least get a certificate for completing the course."
Anthems of the Anthropocene

Kyle Devine has followed the music industry for many years, and sees that new and industry-specific ways of addressing the climate crisis emerged after the year 2000. Although there is a high level of awareness, he believes it is still unclear what music has to do with climate change.
"You can look at the technical, the administrative or the cultural side of things. Measures like more sustainable products, lower emissions in connection with concerts and festivals, and climate certificates, belong to the technical and administrative side of things."
On the cultural side, Devine takes a closer look at how it is possible to think about the influence of music on environmental thought and action.
"This is a tendency that goes back at least to the 1970s. One might think that music can raise awareness about climate change. That if the music says something that changes one listener, that one listener can change the world."
An example of this tendency is the many playlists that music websites or individuals create. The newspaper the Guardian, for example, has Joni Mitchell's Big Yellow Taxi at the top of its list of the best songs about climate change (guardian.co.uk), while ANOHNI and Weather Station are among the artists listed by Pitchfork when compiling music that tackles the climate crisis (spotify.com).
"Although such lists certainly have a function, this understanding is very centred on the individual. Music as such will have a limited impact on the complex that constitutes the climate issue," Devine emphasises.
'Greenwashing' is too simple a criticism

When commercial actors wear green colours or promote sustainable solutions, accusations of greenwashing are never far away.
"Such accusations are justified when large companies deliberately use the term sustainability to trick us into buying something that strictly speaking is not climate friendly," says Devine.
But when someone develops alternative solutions, whether it be plant-based records, edible festival serving plates, or greener concert venues, the professor thinks the picture is more complicated.
"It is too easy to point a finger at something that doesn't solve all the world's problems and call it greenwashing. There may be good intentions behind it, and many people are doing the best they can."
The researcher emphasises that the market, as it functions today, lays down a framework that leaves individual actors with little room to manoeuvre.
"Placing demands on an organiser or an artist to do things in a way that won't allow them to make a living is too much to ask," he says.
Climate is not the culprit in the climate crisis

In working on his analyses of the music industry's climate adaptation, Kyle Devine still feels he has to carefully evaluate such efforts. In the book he is currently working on, Recomposed: Music Climate Crisis Change, the goal is to provide constructive criticism.
"If fighting the climate crisis is the answer, then we may need to look at the question the industry has asked itself in the first place."
He suggests that the actors who fight against music's carbon footprint should also focus on the structures that have caused the climate crisis.
"The basic foundations for the crisis can be found in the economic arrangement, i.e. capitalism, and the social architecture, i.e. class society. If we are to work purposefully against the climate crisis, these are the arenas where changes must also take place," Devine concludes.