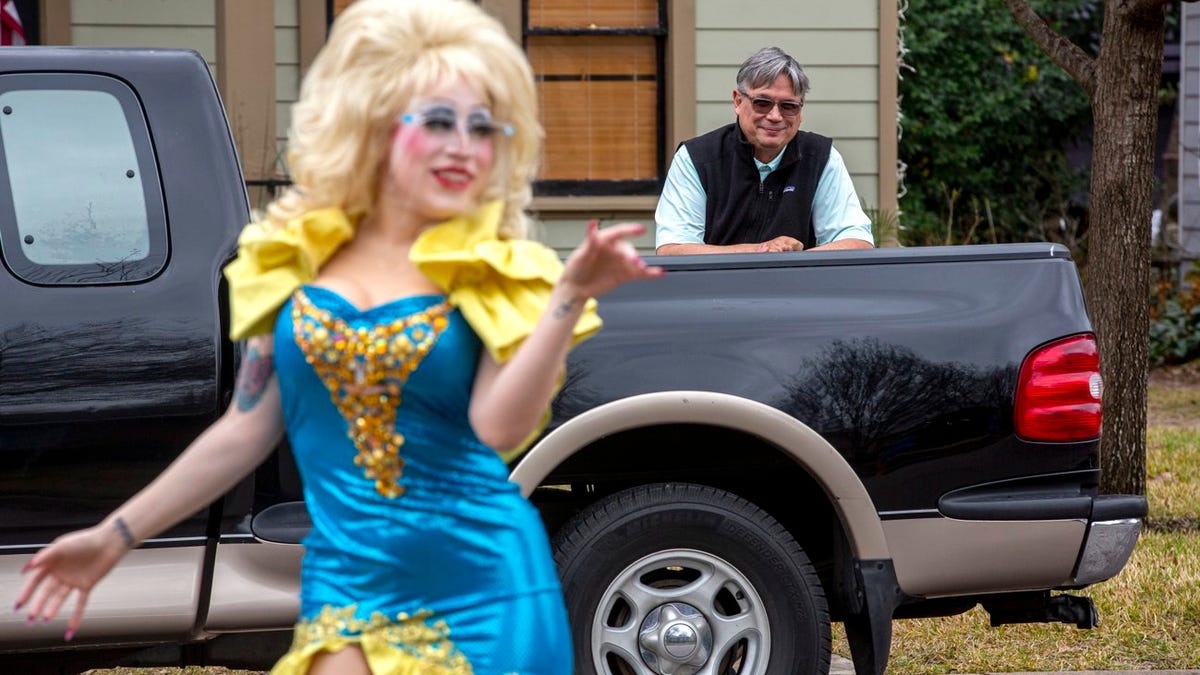 Singer-songwriter, actress, philanthropist, businesswoman and bonafide national treasure Dolly Parton turns 77 on Jan. 19. In an illustrious career that spans over six decades, the country music legend has been working "9 to 5" (with oodles of overtime) to bring us some of the most insightful songwriting of the modern era. With her easy charm and grace, she's also become one of the most universally beloved figures in pop culture.
"It seems so rare to experience someone as genuine as Dolly. There's something about her that feels familiar and comforting. Whether it be the human condition or from a woman's perspective, she's so relatable," Austin singer-songwriter Kathryn Legendre says.
More:Pleasure Venom to play The Drop, our free music series at Waterloo Records
Legendre admires Parton's "spunk, wit, awareness, and positivity," and she's inspired by her skillful songcraft. "From her depth, dedication, and ever-growing catalog, she sets a bar to which I truly aspire," Legendre says.
Legendre will take the stage on Thursday to honor Parton during the third annual Dolly Birthday Bash and Tribute Show at Sagebrush in South Austin. Other artists on the bill include Brigitte Bandit, Darci Carlson, Paige Plaisance and Devin Jake.
In addition to music, the event will include pop-ups of Dolly merch and vintage clothes from Feels So Good, Rosehound Apparel and Ramblin Rose. There's also a Dolly look-alike contest.
A portion of proceeds from the event will go to the Austin chapter of Parton's Imagination Library, a program that provides free books to children in need.
In case one day of Dolly isn't enough, local birthday celebrations continue on Friday, when Empire Garage hosts the Dolly Party, a touring event branded as a "Dolly Parton-inspired country Western diva dance party." Expect to hear your favorite Dolly songs mixed with tracks from Reba McEntire, Carrie Underwood, The Chicks, Tina Turner, Donna Summer and more.
Dolly tribute show at Sagebrush: 8 p.m. Thursday, $15 in advance, $20 day of show, sagebrushtexas.com.
Dolly dance party at Empire: 8:30 p.m. Friday, $15, empireatx.com.
More:New 'Dungeons and Dragons' movie will open SXSW Film & TV Festival 2023
More live music this week in Austin
Friday-Saturday: A Giant Dog at Chess Club. Austin's favorite barroom bruisers kick down the walls for a two-night stand at the tiny Red River Cultural District club. $30. chessclubaustin.com.
Saturday: Como Las Movies, Beach Blossom at Meanwhile Brewing. Hazy psychedelic cumbias to make you move and groove. Free. meanwhilebeer.com.
Sunday: Hi How Are You Day at Emo's. The mental health nonprofit hosts 2022 Coachella performers UMI and Dannylux. $29.50. emosaustin.com.
Sunday: Texan Feminist Throwdown at Distribution Hall. Electrifying soul singer Tameca Jones, Selena tribute act Bidi Bidi Banda and more raise funds for reproductive health nonprofits MOVE, Black Mamas and the Lilith Fund. $15 and up (sliding scale). texanfeministthrowdown.com.