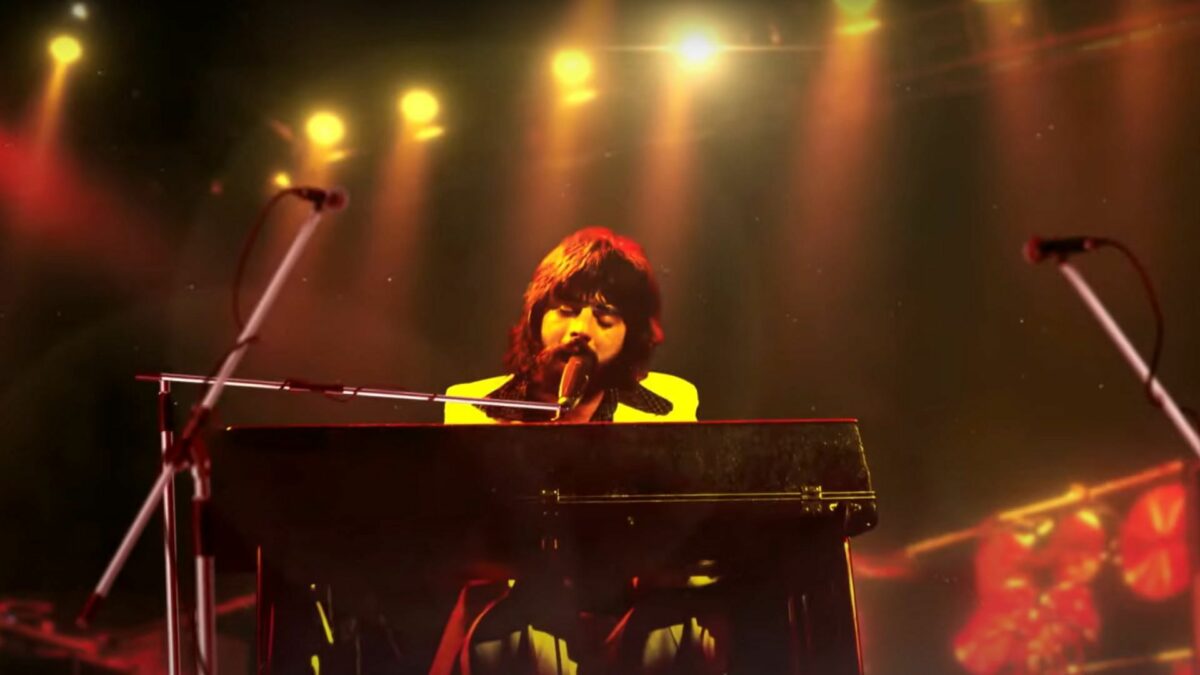 The brand new documentary series Sometimes When We Touch is all set to make its arrival this Tuesday, January 3, 2023, at 3 am ET/ 12 am PT on Paramount+. The show will consist of a total of three parts and chronicle the epic history of Soft Rock music.
The Lauren Lazin-directed documentary is written by Chuck Thompson. In addition, Sometimes When We Touch will see Pete Sepenuk as the narrator of the docu-series. The show is produced by Van Toffler, with Bruce Gillmer, David Gale, Chuck Thompson, and Vanessa WhiteWolf serving as the executive producers. Besides them, MTV Entertainment Studios and Gunpowder & Sky have co-produced the Paramount+ docu-series.
Ever since the official trailer for the show was launched by Paramount+, the audience, especially the admirers of the Soft-Rock genre in music, has been eagerly waiting to see what the documentary series will bring to the table.
---
The three-part docu-series Sometimes When We Touch will chronicle the development of Soft Rock as a music genre
Trailer and what can be expected from the docu-series?
The trailer of the much-anticipated docu-series was released by Paramount+ on December 13, 2022. Following this, fans of the Soft Rock music genre soon expressed their excitement to watch the series.
Apart from that, Paramount+ also published an official synopsis for Sometimes When We Touch, which read:
"Soft Rock dominated pop music. Then became a punch line. Now its influence is felt everywhere from hip-hop samples to TikTok. The exclusive new series charts a musical movement through its most treasured songs, stories and stars."
Subtitled The Reign, Ruin and Resurrection of Soft Rock, the docu-series will delve deep into all the stages the music genre has gone through to date. Moreover, it will take the audience on a nostalgic journey to the colorful and thrilling world of Soft Rock music while also providing the viewers with insights into the lives of great artists associated with the genre.
While talking about the Paramount+ documentary series to Variety magazine, The Gunpowder & Sky CEO, Van Toffler, said:
"You can trash, bash and malign soft rock as much as you want, but I bet you know every song in the Hall & Oates catalog,…Personally, I'm happy that the kids are finally learning about the virtues of the Carpenters and Michael McDonald via their sampling in current hip-hop."
---
Who will be featured in the docu-series?
The list of artists whose hit songs will appear in the documentary series includes John Oates, Daryl Hall, Kenny Loggins, Christopher Cross, Michael McDonald, Air Supply, the Carpenters, Ambrosia, Lionel Richie, and Captain & Tennille.
In addition, the artists who will be interviewed in the series entails Sheryl Crow, Run DMC's Darryl "DMC" McDaniels, Stewart Copeland of the Police, Susanna Hoffs, Richard Marx, LA Reid, Verdine White, Robert "Kool" Bell, Toni Tennille, Loggins, Ray Parker Jr., Dan Hill, and a few others.