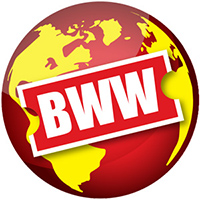 Wolf Trap Foundation for the Performing Arts announced today the initial lineup for the Summer 2023 season, including the Wolf Trap Opera (WTO) season, classical, symphony, and dance programming, and films with live orchestral music. The performances take place at Wolf Trap National Park for the Performing Arts at the Filene Center and The Barns at Wolf Trap.
Wolf Trap Opera's (WTO) season opens on The Barns at Wolf Trap stage in June with Handel's Semele. The love story follows the god Jupiter, who is enchanted by the beauty of the all-too-mortal Semele. Known for some of Handel's most powerfully seductive music and triumphant choruses, this opera touches on the parable of ambition and indulgence. Conductor Timothy Long leads the cast in this musical drama directed by Tara Faircloth.
Gounod's Faust, the French grand opera follows the timeless tale about a man selling his soul to the devil for immortality in a new immersive production at The Barns at Wolf Trap stage in July. The tragic opera established Gounod's place as a legendary composer, and asks if the freedom of youth is worth the price of one's eternity. Geoffrey McDonald conducts one of opera's most performed tragedies, directed by Alison Mortiz.
Mozart's Don Giovanni soars onto the Filene Stage this July. This popular tragic-comedic opera with a supernatural twist, follows the path of destruction for a young playboy (Don Juan) in a single day. The themes of power, justice, and loyalty in this masterpiece are just as resonate today, making it a story to remember. Stephanie Rhodes Russell conducts the Wolf Trap Orchestra and Mary Birnbaum directs this compelling new production.
"Wolf Trap takes an artist-centric approach when choosing our summer repertoire," said Lee Anne Myslewski, Vice President, Opera and Classical Programming. "Our opera productions are specifically tailored for the voices of the most promising artists selected for our competitive summer residency program. This year's performers are some of the best we've seen, and we are excited to showcase their talents with an array of operas and concerts that feature their talents."
Other WTO performances this summer include a new Salon Series (July 7, July 12, and July 28) featuring intimate performances in the Scottish Barn; two programs with the National Orchestral Institute + Festival — A Night at the Opera (June 3) with Wolf Trap Studio Artists and acclaimed soprano Tiffany Townsend in Walker's Lilacs (June 24); a recital program led by Steven Blier's Night and Day U.S.A (June 4); Aria Jukebox (July 2), where the audience chooses the program (or arias. Just not 'songs'); and Studio Spotlight with opera scenes featuring Studio Artists (August 3).
Each summer, Wolf Trap welcomes the National Symphony Orchestra (NSO) to the Filene Center stage for a variety of performances and concerts. This summer audiences can enjoy The Planets in HD (July 7), Star Wars: Return of the Jedi in Concert (July 8), Jurassic Park in Concert (July 22), Hilary Hahn plays Brahms (August 4), and Lyle Lovett and His Large Band (August 5).
Joe Hisaishi Symphonic Concert: Music from the Studio Ghibli Films of Hayao Miyazaki (July 14 + 15) celebrates the partnership between composer and filmmaker. With montages from the acclaimed Studio Ghibli films of Hayao Miyazaki, known for their legendary and beloved characters, accompanied by the illustrious score of composer Joe Hisaishi, who conducts the NSO.
Wolf Trap Opera (WTO) is a summer residency program of Wolf Trap Foundation for the Performing Arts, offering emerging artists career development and performance experiences. The Filene Artists are at a point in their profession between training and full-time professional careers, and many have already won prestigious awards and finished professional training programs. Internationally acclaimed bass-baritone Ryan McKinny (WTO 2006, 2008) is the 2023 Filene Artist in Residence. McKinny known for his highly crafted performances and intimate character portrayals, will give a public recital and conduct a master class this summer.
The 2023 Filene Artists are Brittany Logan (soprano), Louisiana, Denis Vélez (soprano), Mexico; Esther Tonea (soprano), California; Renée Richardson (soprano), Pennsylvania; Tiffany Townsend (soprano), Mississippi; Véronique Filloux (soprano), California; Emily Triegle (mezzo-soprano), Louisiana; Kathleen Felty (mezzo-soprano), Texas; Mary Beth Nelson (mezzo-soprano), California, Eric Taylor (tenor), Washington; Lunga Eric Hallam (tenor), South Africa; Daniel Rich (baritone), Maryland; Kyle White (baritone), Texas; Andrew Gilstrap (bass-baritone), Tennessee; Cory McGee (bass), Virginia; Eric Lindsey (bass), Georgia; and Wm. Clay Thompson (bass), Kentucky.
Wolf Trap Opera also selects Studio Artists each year who show significant potential and cultivates these young artists by providing skill-enhancing and career-building curriculum designed around their skillsets. The Studio Artists gain professional experience by covering their colleagues in the Filene Artist program, and through smaller roles and choruses for Wolf Trap Opera's main-stage operas, opera scenes programs and recitals.
An opera, symphony and dance calendar, production information and casting, and a full WTO artist roster can be found here. To view the full season, including pop, rock, musicals and more, visit www.wolftrap.org/calendar. Ticketing information and links to print-ready photography are below.
Ticketing and On-Sale Information
Tickets for these performances go on sale to the public on Friday, February 17 at 10 a.m. at wolftrap.org.
Pricing varies by performance and seat location, and are subject to change. See individual performance listings online or the calendar below for prices.
Wolf Trap members have access to exclusive presales and may purchase tickets in advance of the general public. Memberships with presale access start at $80 and are tax-deductible less the value of goods and services provided. For more information, visit wolftrap.org/membership.