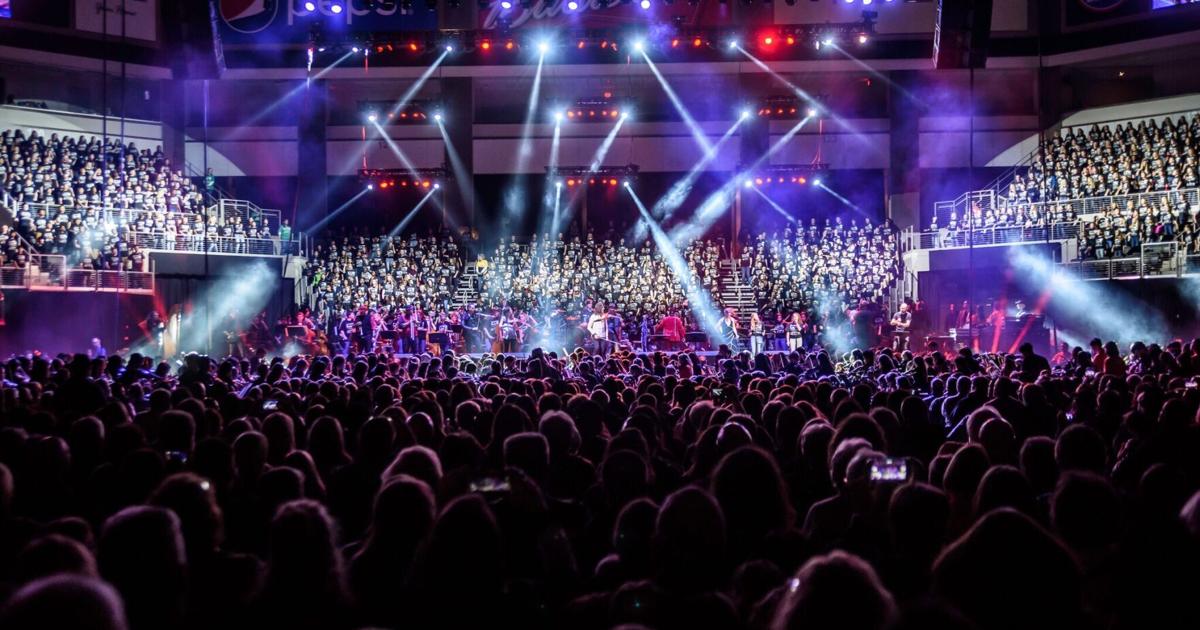 The Citizen staff

An Emmy-winning and multiplatinum-selling musician will bring his music education program to Auburn High School in March.
Mark Wood, an original member of Trans-Siberian Orchestra, will work with the school's band, choir and orchestra through his program, Electrify Your Symphony. Together, they will create a rock orchestra that will perform for the public on Tuesday, March 14, in the auditorium of the school, 250 Lake Ave., Auburn. Tickets will be $10 for adults, $5 for students and free for Auburn district students.
Proceeds from the concert will support Auburn school music programs. Tickets will be available at the door and at showtix4u.com.
"The Auburn Music Boosters, the high school music department and the Auburn Enlarged City School District are thrilled to be able to provide our students with this amazing musical opportunity," Auburn High School representative Allison Fennessy said in a news release.
Wood will perform with the students on his handcrafted seven-string fretted electric Viper violin, his invention, while performing his original material and his arrangements of music by Led Zeppelin, The Beatles and more. Vocalist Laura Kaye, who is Wood's wife, will also perform. Before the performance, Wood and Kaye will prepare students in workshops, teaching improvisation, composition and more.
The program has been featured on "The Today Show," "CBS Evening News" and more.
"(Electrify Your Symphony) builds on the strong foundation provided by the classically trained music teachers, creating a partnership that inspires students and boosts their self-esteem and motivation on stage and off," the program said in the news release.
For more information, visit electrifyyoursymphony.com.