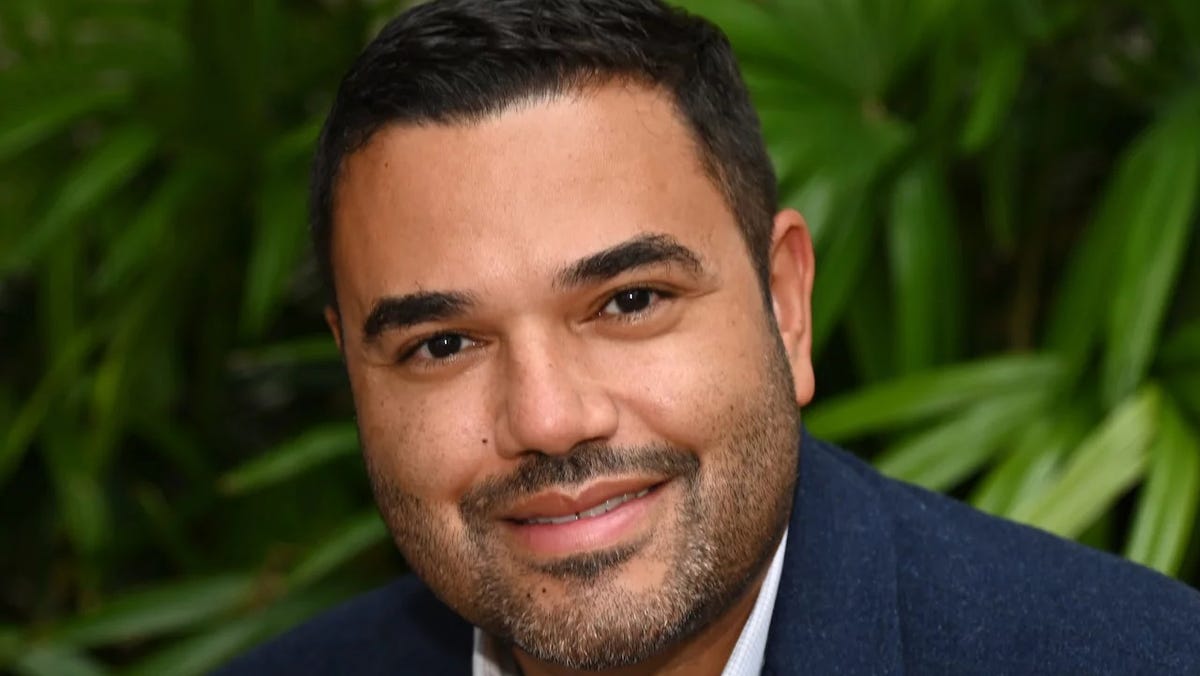 ---
In a sold-out concert Tuesday, the society will present string octets by Mendelssohn and Bruch.
A home for future superstars of music, a place for schoolchildren and the elderly alike to find cultural nourishment, and a rehearsal space where young string quartets could be coached to ascend from the quotidian to the empyrean. 
Is that too much to ask from a modest chamber music concert series based in Palm Beach? 
Not according to Vicki Kellogg, who founded the Chamber Music Society of Palm Beach, or to Ahmad Mayes, the organization's executive director. 
The society plans a special concert Tuesday to mark its 10th anniversary, and with a budget in the black and the successful launch of a second concert series far from home, organizers are thinking big about the years ahead, including finding a space for the society that could also operate as an educational center. 
"We don't have huge productions, and we run this organization very, very tightly," Kellogg said Friday. "We're very fortunate." 
The sold-out concert, set for 7 p.m. Tuesday at the Norton Museum of Art, features two string octets; that is, chamber music pieces for eight players. The two octets each are scored for four violins, two violas, a cello and a double bass.  
Performing the violin parts will be celebrated violinist James Ehnes and Arnaud Sussmann, artistic director of the CMSPB, along with Amy Schwartz-Moretti and Grace Park; the violists will be Paul Neubauer and Brian Chen; Nicholas Canellakis will handle the cello duties; and Blake Hinson will play bass. 
The program consists of the best-known of all such pieces, the Octet (in E-flat, Op. 20) by Felix Mendelssohn, who wrote the work in 1825, when he was just 16 years old. By contrast, the other octet is a product of advanced age: The little-known Octet (in B-flat, Op. posth.) by Max Bruch was written in 1919 and completed in early 1920, when the German Romantic composer was 82. Bruch died later that year. The Octet was not performed until 1937, and it had to wait until 1996 to appear in published form.  
The Chamber Music Society hosted its first concert in November 2013 at Mar-a-Lago when the classical guitarist Milos Karadaglic presented a recital of music chiefly by South American composers. Since then, it has presented more than 100 artists, the society says, including internationally known performers such as Ehnes and the Israeli pianist Inon Barnatan, plus members of major symphonic ensembles including the Cleveland and Philadelphia orchestras, and the New York Philharmonic.  
Last year, the society inaugurated the Boscobel Chamber Music Festival at the Boscobel House and Gardens, a historic early 19th-century house museum site north of New York City. The Emerson String Quartet, which is ending its career this year after 47 years, was featured in that festival, which drew about 1,000 people. A second festival is planned for this coming September, and it, too, will feature a major string quartet as a centerpiece of the music-making. 
"Chamber music has always been my greatest love as a musician, and in my day there weren't that many chamber music societies," said Kellogg, who studied the violin at Juilliard with Dorothy DeLay, at the New England Conservatory with Joseph Silverstein, and at Indiana University with Ruggiero Ricci. The Chamber Music Society at Lincoln Center had just been formed when Kellogg was a student in New York (she now sits on its board), and lions of the genre such as the Guarneri Quartet were the biggest names on the chamber music scene. 
The chamber music genre has its origins in aristocratic circles, but by the mid-18th century, music for small forces of instrumentalists — violin sonatas, piano sonatas, string trios and quartets — grew rapidly in popularity by finding a ready market in a new urban middle class that was interested in playing music at home. The great Viennese triumvirate of Haydn, Mozart and Beethoven took chamber music to a much higher level as they poured some of their most profound thoughts into the forms. 
"The average person doesn't know anything about chamber music. They get their first taste of classical music with Beethoven's Fifth Symphony or [Tchaikovsky's] '1812 Overture,' and then they seem to segue to opera, maybe because it's the closest thing to Broadway musicals," Kellogg said, adding that when she invited a new acquaintance to a chamber music concert, "she had to Google 'what's chamber music?'"  
But when they encounter it, that's a different story. 
"When they come to chamber music, they find something that really feeds the soul," she said. 
The society has crafted a three-year strategic plan with a new mission statement that is broader than just a desire to present great concerts, Mayes said Friday. 
"The mission, if you boil it down, is creating transformation, connection and inspiration," he said. 
That means the performer in a chamber music setting is "an extremely important vehicle to a connected society," Mayes said. "When I ask people why they come to our concerts, they tell me that this is already happening."   
Central to that notion is diversity and inclusion, said Mayes, who came to the CMSPB in 2021 from his post as education director for the Cincinnati Symphony, the first major American orchestra to appoint a diversity and inclusion officer. The current effort to widen the field of classical music to include previously marginalized voices such as women and people of color, both as performers and writers, is the biggest story in the industry today.   
"Our job right now is to seek out performers and seek out composers that will represent the community we hope to attract," he said. That's a long-term project, he added, and he hopes that observers will look at the society 50 years from now and see that progress. 
"We want to be more connected to the society of the day, and less of a museum or a 'preservatory,' more of a reflection of society as it currently is," Mayes said, which includes an informal approach at the concerts that "allows the art to be appreciated for what it is without the (societal) constructs that have been built around it over time. 
"It's building a community, so that when someone comes to our concerts, they feel like they belong, that it's not a stuffy experience. The other day, Arnaud told the audience, 'You can clap whenever you want to,' and I loved that," he said. 
In a bid to diversify its audience, the CMSPB's February concert is a performance by violinist Charles Yang and pianist Peter Dugan, multi-genre artists whose program, "Ravel to the Beatles," explores the connections between a host of musical styles. Yang and Dugan's concert is set for 7 p.m. Feb. 15 at the Norton Museum. 
The Norton is the primary concert venue for the society these days, but the organization would like one day to be concertizing in a home of its own, where it could present and expand its educational outreach. Mayes said the group currently does about seven to eight school visits each season, but wants to triple that in the years ahead. 
Kellogg also would like the society to commission new works, and wants to add more video capability, also for educational purposes. 
"And then, of course, I'd love to have a place, a home for us," she said, where schoolchildren could come and learn from the musicians. "We'd love to have a young artists' program, a rising stars program for the person who is just getting ready for the mainstage."  
Ultimately, a director of education would be hired and the society could also host visits from eminent violin makers, she said. 
In short, a great deal of outer-directed activity for a music that at its heart is the most intimate and private in the art form. A "dear friend" of Kellogg's put the difference between chamber music and other genres this way: 
"'There's entertainment, and then there's 'inner-tainment,'" she said. 
IF YOU GO 
Tuesday's 10th anniversary celebration at the Norton Museum of Art is sold out. Tickets are available for the Charles Yang-Peter Dugan concert, titled "Bridges: Ravel to the Beatles," set for 7 p.m. Feb. 15 at the Norton. Tickets are $75. Visit www.cmspb.org or call 561-379-6773 for more information.